Ultimate Teeth Whitening Products Guide
By Luke Chapman, Content Writer
With our teeth whitening guide, you can find out everything you need to know before buying or using the product including how does teeth whitening work and how long does teeth whitening take. If you're ready to buy or want to see our selection, visit our teeth whitening products page.
Teeth Whitening Products FAQs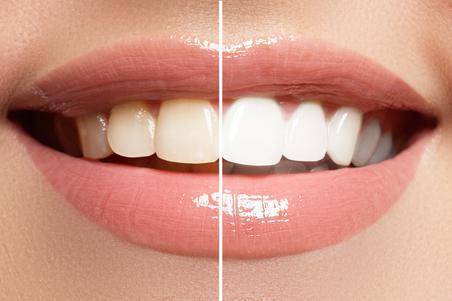 How does teeth whitening work?
There are two primary ways to whiten your teeth: the bleaching technique or the abrasion technique. The bleaching technique changes your natural tooth colour, transforming your teeth from up to seven shades whiter. This is a stark contrast to the average tooth colour and we recommend a slightly less drastic change for the best finish.
The abrasion technique creates a more natural looking shade of white; the technique involves removing external stains, plaque and bacteria to leave a pristine finish. The abrasion technique also cleans your teeth and keeps them healthy, which is a recommend course of action.
How long does teeth whitening take?
Teeth whitening toothpastes often take a few months for you to realise the difference in your teeth. If you have your heart set on sporting a gorgeous set of pearly whites in just a few weeks, you may have to be prepared to wait a little bit longer.
There have been some instances of certain toothpastes working their magic and producing whitened teeth in a couple of months, but that's not something to be expected. If you want to speed up the process, it's worth investing in some whitening strips, polish or a whitening pen, which can create desirable results when you used correctly.
Many brands offer teeth whitening sets which contain products tailored to complement each other in your teeth whitening routine. We recommend exploring these if you want whitened teeth as quick as possible.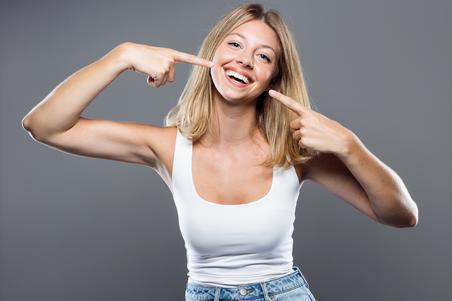 Does teeth whitening hurt?
It depends on your method. If you want to get whitened teeth from a toothpaste, then there is no pain involved whatsoever. However, the teeth whitening process performed in a clinic is said to be fairly painful and can lead to sensitive teeth for a few weeks afterwards.
A teeth whitening procedure in a clinic affects the gums which can lead to pain in your teeth, especially when drinking particularly hot or cold liquids. Getting whitened teeth from a surgery is oftentimes extremely expensive, and whilst the results are usually impressive, you can replicate similar results from the comfort of your own bathroom.
There are numerous brands that offer expert formulas to whiten your teeth in just a few months, doing so without causing any pain and maintaining long-term health and cleanliness.
How to whiten your teeth at home?
There are several home remedies that are said to aid teeth whitening teeth, though there isn't too much evidence to support this claim. Using the traditional Indian method of oil pulling and eating plenty of fruits like strawberries and pineapple are supposed to aid teeth whitening, and there's no harm in trying these methods alongside more established and proven methods.
Investing in a highly valued teeth whitening kit is your best bet, and don't worry, they're not too difficult to use. Every teeth whitening set includes teeth whitening strips, whitening pens and polish, which are all simple to use and can easily be incorporated into your daily routine.
All teeth whitening products have a simple instruction manual that you can easily follow. If that isn't enough, we've also included a video tutorial here.
Do whitening toothpastes work?
The process of whitening your teeth is similar to losing weight on a diet: if you were to keep track every day, you probably wouldn't notice much difference, however, if you were to compare your appearance after six months you would be amazed at the contrast.
So yes, teeth whitening toothpastes do work, but they do take some time for you to realise. It's easy to give up on a toothpaste if you haven't noticed a glistening set of pearly whites after just a few days, but we urge you to keep with it. Many brands now prioritise teeth whitening, so there are plenty of options on the market.
Whilst we acknowledge that whitened teeth is something to strive for, we advise against toothpastes that focus solely on whitening your teeth. There's little point in having a pristine set of white teeth if they're also damaged and plagued with plaque, so make sure your toothpaste also keeps your teeth healthy and clean.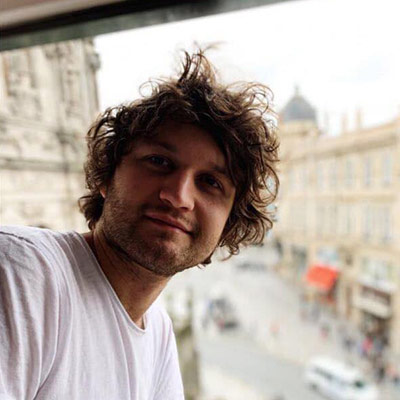 After six years of experience in content writing, Luke followed his passion for male grooming, particularly fragrances, hair styling and natural skin care.