The Best Electric Toothbrushes
Best Electric Toothbrushes to Transform a Smile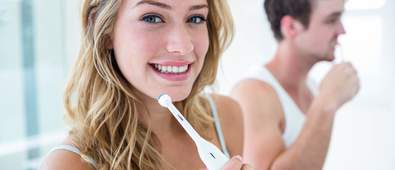 Packing in your manual toothbrush for something more high-tech is a move ripe with deeper meaning. And embracing the latest technology isn't always seamless. Just think of Bob Dylan's own notorious switch to electric, in which the nasal-voiced folk star was met by a torrent of boos and cries of 'Judas!'.
Thankfully, your own dental transition is unlikely to result in such uproar. Although, if it does, you should probably reconsider your choice of living partner.
The fact is that an electric toothbrush has a massive impact on the condition and appearance of your teeth. First and foremost, they simply clean better, allowing you to remove considerably more plaque with each use. The brushes are also designed with gums in mind, leaving an integral part of your mouth healthier and stronger.
The precision and power of each brush enables you to both enhance your focus and carry out a more even, consistent clean. Kids love them too, as the technology keeps them (and, let's be honest, a fair number of adults) far more engaged and entertained than a normal brush would.
Best of all, these qualities are realised with the press of a single button. That's why we've pulled together five of the best electric toothbrushes, along with a rundown of each one's unique benefits. If you want to know more, just take a look at our guide to electric toothbrushes.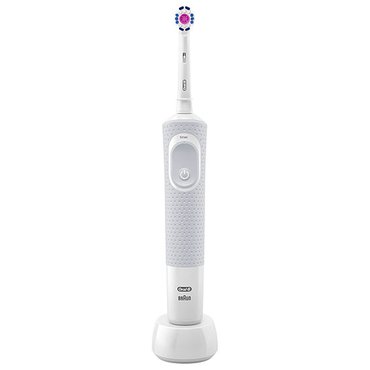 There's a reason why Oral-B is the number one brand for dentists worldwide. Years of exceptional performance have seen the toothbrush titans become a household name – and innovations such as this only serve to burnish that reputation further. Thanks to a remarkable 7600 rotations per minute, this economically priced tool is capable of intense cleansing power. Simply brush away for the recommended two minutes, wait for the in-built timer, and enjoy results that speak for themselves.
Go To Store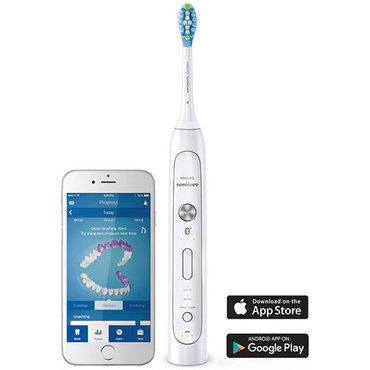 Step into the future with Philips' unique Sonicare toothbrush, which uses Bluetooth technology to send real-time data to your phone. By creating a 3D map personalised to your own mouth, the app is able to track your progress, detecting location and pressure to an exceptional degree of accuracy.
And all this tech wizardry isn't simply unnecessary bells and whistles. By enabling you to set and meet goals, the brush-app connection enhances and progressively improves your technique, making it one of the best electric toothbrushes. Think of it as your teeth's new personal trainer.
Go To Store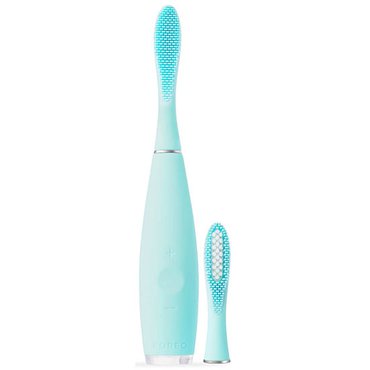 Thanks to powerful Sonic Pulse technology, this FOREO toothbrush removes stains, plaque and build-up using minimal effort. Its brilliant efficiency stems from a number of different design features, which combine to form a genuine bathroom essential.
The brush head is composed of both soft inner bristles, which brush away plaque, and flexible outer bristles, which massage your gums without damaging enamel. In a neat touch, 'Glee' and 'Glum' faces let you know whether you've brushed for the full two minutes. This cute visual cue is highly convenient for children, parents or anyone else with more pressing things on their mind.
Go To Store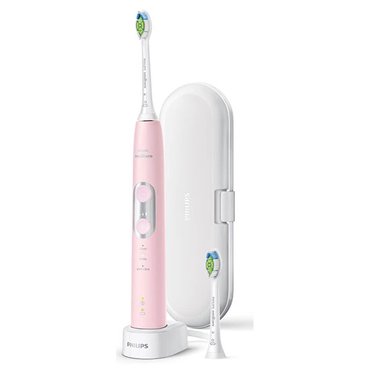 No matter where your travels take you, this innovative Philips design ensures that your teeth always look and feel their absolute best. Not only is the brush head clinically proven to whiten teeth in only a week, the stylish frame also incorporates both a pressure sensor and microchip-enabled tech, enabling a highly effective 'smart' mode. And, on top of all this, an elegant and sturdy case makes it the ideal travel companion, making it one of the best electric toothbrushes not only for performance but convenience.
Go To Store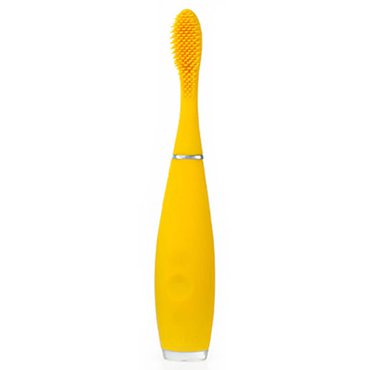 A smaller, more bank balance-friendly take on the classic FOREO, this brush exhibits all the neat touches and Swedish engineering that the brand is famous for. Its size makes it suitable for either children or else adults who prefer a slightly smaller, easier-to-manipulate brush head, but the core features remain the same. These include a 3D flexible brush head, a USB charge that lasts for 200 uses, and the exceptionally hygienic silicone that makes up each individual brush.
Go To Store
As technology becomes more of a fixture in our lives, it's reasonable to wonder exactly how many benefits it brings. Luckily, there's no need for such introspection when it comes to electric toothbrushes; the right brush can not only save you time, but also help keep your mouth and wallet safe from extensive, not to mention expensive, dental work. So follow in Dylan's footsteps and see if a switch doesn't change your life for the better.
If you want to make extra sure you're doing everything you can to make those pearly whites shine, take a look at our best whitening toothpastes. They'll go great with your new brush...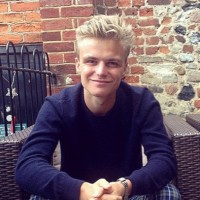 Alex has over six years of experience as a writer. He demonstrates exceptional grooming knowledge and has a natural skill for following current trends.