Electric Toothbrush Guide
By Luke Chapman, Content Writer
With our electric toothbrush guide, you can find out everything you need to know before buying or using the product including how to brush your teeth with an electric toothbrush and can you use an electric toothbrush with braces. If you're ready to buy or want to see our selection, visit our electric toothbrush page.
Electric Toothbrush FAQs
How to brush your teeth with an electric toothbrush?
Electric toothbrushes are surprisingly very easy to use, especially once you get the hang of using them. If you're someone who's always had a manual toothbrush, we appreciate that the change may be daunting, but it's actually a simple transition.
Electric toothbrushes offer a variety of speeds and rotations, so you can use maximum speed for a rigorous cleansing routine or a slower setting for a more gentle, longer session. It's up to you.
Most electric toothbrushes now have sensitive settings for those who suffer from sensitive teeth or gums. Whatever speed or setting you use, just brush your teeth like you would with a manual toothbrush, making sure you get into every gap and crevice.
Can you use an electric toothbrush with braces?
Not only can you use an electric toothbrush with braces, there are now specialist electric toothbrushes specifically designed for those with braces. Whilst it may be true that it's easier to get food stuck between your teeth when you have braces, that shouldn't be too much of an issue with the right electric toothbrush.
Specialist electric toothbrushes for braces are typically a touch more expensive, so if you're reluctant to fork out the extra money, you can just use the sensitive setting on normal electric toothbrushes to cater to your needs.
It is advised to remove any detachable parts of your braces before you use the electric toothbrush, but once you get into the routine it doesn't take too long. Then just go about brushing your teeth like you would normally.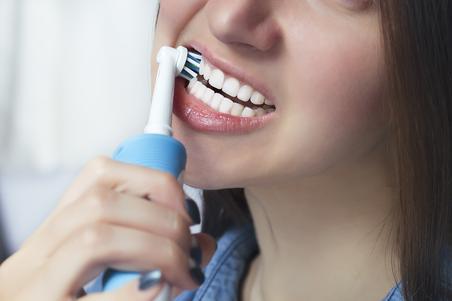 Are electric toothbrushes better?
Whether electric toothbrushes are better than manual toothbrushes is subjective, however, oral care experts and leading dentists recommend using an electric toothbrush.
Electric toothbrushes can remove up to 100% more plaque than a manual one, as well as reducing the risk of tooth decay and improving the health of your gums. They're also much easier to use when utilised correctly: most electric toothbrushes have a two-minute setting for a thorough and clean practise, and offer a variety of speeds and rotations.
To put it simply, electric toothbrushes get into the crevices of your teeth where the manual toothbrush may miss. If you want to learn more and pick the right toothbrush for you, check out our list of the best electric toothbrushes.
Can you take an electric toothbrush on a plane?
Yes, you can take an electric toothbrush on a plane in both your suitcase and your hand luggage. The sleek and compact nature of an electric toothbrush makes them the perfect addition to your travel bag or hand luggage, seamlessly slipping into small pockets.
In very rare cases, airport security staff have been known to ask you to switch on your electric toothbrush to check it's in good condition. If it's in poor condition, there's an extremely small chance that it could overheat and cause damage on the flight, therefore it may get confiscated. We highly recommend making sure your toothbrush is fully charged before a flight.
If you're planning on brushing your teeth during a long-haul flight, be prepared to do it without toothpaste. Toothpaste is banned from your hand luggage, so you may have to use water until you land.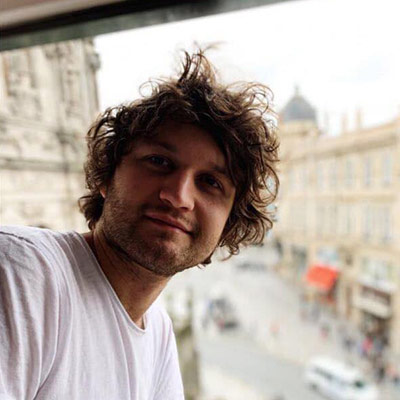 After six years of experience in content writing, Luke followed his passion for male grooming, particularly fragrances, hair styling and natural skin care.