The Ultimate Guide To The Best Hair Vitamins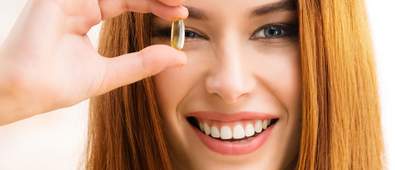 Is anyone ever truly happy with the way their hair looks? Sure, we all have good and bad hair days, but it's still quite rare to bump into someone that can confidently say "yeah, I actually really love the way my hair looks". Society's ever-changing demands and expectations make it hard for anyone to attain the perfectly in-trend 'do, which probably has a lot to do with why we're always wanting more from our locks.
You've undoubtedly seen prettily packaged hair vitamins gracing the Kardashians' Insta feeds, or that Nicole Scherzinger 'Perfectil' ad that is literally on every train ever. There's only so much pushed advertising a person can take before wondering how these hair vitamins work, and which ones are really worth investing in.
And that's where we step in. We're here to explain the weird and wonderful world of hair vitamins and the ones that are actually worth your time and money.
What are hair vitamins?
Usually arriving in packs of 30-60 tablets, these monthly dosages contain capsules that are filled with a plethora of antioxidants, minerals and fatty acids. The purpose is to harness the skin- and hair-loving properties of the antioxidants to improve the strength and vitality of your locks. The result? Softer, shinier and often longer hair. However, this does depend on the individual. You'll usually find vitamins B and C, zinc, manganese and selenium in these concentrations, as well as fish and flaxseed oils.
How do they work?
It's really all down to that jam-packed mix of vitamins and minerals. These clever capsules essentially give you an extra boost of key antioxidants that you may be lacking. In turn, healthier hair (and in a lot of cases, skin and nails) is promoted.
Vitamin C in particular is known to help the body produce collagen – a really important element for developing the hair strand's structure. A commonly found property in anti-hair loss capsules is zinc. This component holds the ability to accelerate the recovery of damaged hair follicles. Combine this with vitamin E's ability to promote hair growth and you've got yourself a recipe for healthier strands.
Do I need hair vitamins?
Okay, in all honesty you can pretty much get hold of all those key vitamins and minerals from a well-balanced diet. But, if you're already leading a healthy lifestyle and want that extra bit of length, thickness and shine added to your barnet, then why not try out a monthly dosage of hair vitamins to see what you and your locks can achieve?


HAIR VITAMINS FOR MEN

Now, we're not saying that they can give you floor-length hair in a matter of months or reverse a totally bald head, but hair capsules are really worth trying out for stronger, shinier strands. We also recommend pairing them together with a nourishing hair mask to ensure truly healthy strands!
Shop the full range here at Cosmetify.
Wanting to turn back the clock? Have a browse through The Top 5 Anti-Ageing Hair Products today for some serious inspiration.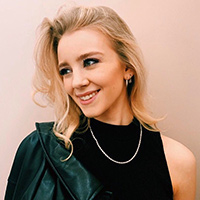 With five years' experience under her belt, Ellie has worked alongside a range of highly regarded makeup artists, giving her a real insight into what consumers should be spending their money on.