The Best At-Home Keratin Hair Treatments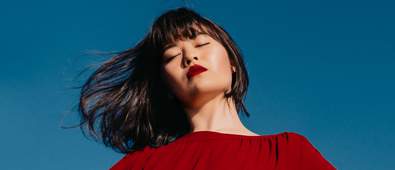 Hands up if you've had one too many DIY hair disasters in lockdown. I'm certainly guilty as charged. Temporary hair dyes, wonky fringes and maybe even a Tik Tok inspired mullet may have been on the agenda. But with salons not set to open for a little while longer, it's time we take our hair care routine seriously.
That's where keratin hair treatments come in.
Salon keratin treatments have been a popular option for the last decade as they can help semi permanently smooth and straighten your hair so it's easy for styling. However, at the salon they come with a pretty hefty price tag and can be somewhat damaging if applied wrong.
Keratin treatments at home on the other hand come in different formats, whether it's a keratin infused hair treatment, shampoo, spray or even a leave-in styling cream. These products can help manage unruly, dry and damaged locks at home and keep your hair in tip top condition before you can head back to the beloved salon chair.
Whilst the effects of a keratin treatment at home won't last as long, it certainly can help you save some pennies and give your hair a quick boost when you need it the most. So, without further ado, here are some of our favourite at-home keratin products.
For more nourishing hair care goodies take a look at our best hair mask for dry & damaged hair. And while you're here, why not spend some time finding out how to thicken hair at home?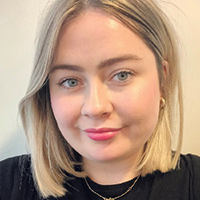 Rebecca is a content writer with over three years' experience and a keen interest in cosmetics. Cosmetify allows her to combine her blogging skills with her passion for beauty.