Top 11 Androgynous Hairstyles
11 Androgynous Hairstyles to Try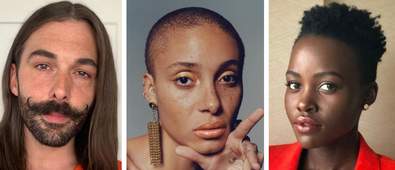 Beauty to us is all about breaking boundaries, pushing past the norm and being your most authentic self. Just because it's deemed 'normal' for women to have long hair and men to have short hair doesn't mean we have to conform, right?
With the world becoming a little more 'woke' to gender identities, we thought what better time than now to celebrate our favourite androgynous hairstyles? We have the Caesar cut that looks just as sick – actually no, better – on Chris from Christine and the Queens than it did on Julius, we have silky flowing locks courtesy of Steve Aoki (must remember to find out which products he uses, 'coz damn), and we have bad-ass women who prove buzz cuts aren't restricted to the barber shop.
Ruby Rose sporting punk short back and sides
We're not gonna lie, it takes a strong jaw line to work this look but if you can pull it off then you're going to look major. This short back and sides is a classic androgynous hairstyle for women – it has punk, masculine qualities but, depending on how you style it, can still be quite feminine and chic.
Spike it up with:
Jonathan Van Ness sporting long sleek locks
How could we possibly write a post on androgynous hairstyles and not mention the kween that is Jonathan Van Ness!? (Ugh, be our BFF, please?) As a hairdresser and Queer Eye's beauty mogul, it's only right that JVN has the healthiest locks. Whether you're a guy, girl or someone in between, this sleek lob looks fire on pretty much everyone.
Keep it sleek with:
Cara Delevingne sporting a pixie bed head
The pixie bed head look is oh-so sexy and, honestly, we can't stop looking at it. It's rugged, cute and feisty all in equal measures and manages to look effortless yet carefully constructed at the same time. How? We do not know but maybe this wax will help...
Mess it up with:
Lupita Nyong'o sporting a mini 'fro
Obviously not everyone can work a mini 'fro but if you're blessed with afro-curly hair, then we say absolutely go for it. Lupita Nyong'o just goes to show that even the most delicate flowers can sport a killer androgynous hairstyle.
Keep the curls light and tight with:
Jared Leto sporting luscious long waves
Anyone who says they don't love Jared Leto's hair is lying to themselves and to you. His flowing waves are what dreams are made of and, whatever your gender, it's a look that never goes out of style. Even Courteney Cox looks amazing with it…and with a beard à la Jared Leto.
Make it wavy with:
Chris (Christine and the Queens) sporting the Caesar
Told you she looks better than Julius Ceasar. This haircut is particularly popular with the modern day man but that's not to say women can't work it either. Chris looks sick with this messy bang cut and, surprisingly, it's quite versatile as you can sweep the fringe over for cool side bangs.
Add texture with:
Adwoa Aboah sporting a shaved head
It's easy for the winner of the fashion industry's Model of the Year 2017 award to have a shaved head and still look this stunning but it's not impossible for the rest of us either. With only tufts of textured hair remaining, Adwoa shows us how androgyny is done – keep it short, simple and genderless.
Take care of your scalp with:
Steve Aoki sporting grown-out tresses
Jared Leto: ...
Steve Aoki: OK, Jared Leto, I see your gorgeous locks and I raise you longer gorgeous locks.
Everyone on the planet is proud of Steve Aoki for his amazing hair. Just because he's a guy doesn't mean he can't boast the hair length, health and shine of a Disney princess, right? We salute you, Steve.
Grow those tresses with:
Char Ellesse sporting a bald head
It takes guts to go completely bald but that doesn't phase Char Ellesse, founder of fashion blog Girls Will Be Boys. Having set out to completely flip gender stereotypes, Char Ellesse shows us that it's super cool to have a bald head and it certainly isn't just for men.
Moisturise your scalp with:
Austin Butler sporting a wavy bob
Sex appeal? Tick! Long, luscious hair? Tick! Austin Butler goes against gender norms with the most gorgeous, wavy bob and we are drooling. If you've got wavy hair like this, may we suggest growing it a little and embracing your bounce and curl like Austin?
Boost your volume with: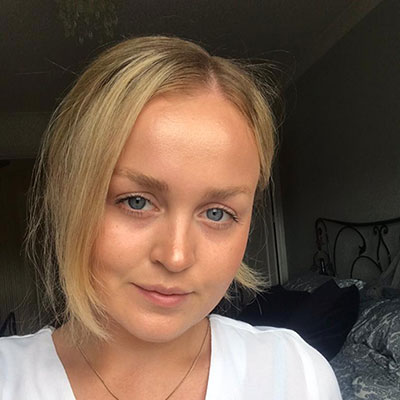 Hannah has worked as a writer for over four years and knows beauty, skincare and makeup like the back of her hand.