Summer Beauty Tips & Top Beauty Secrets
By Cosmetify Beauty Team
-
1 year ago | Updated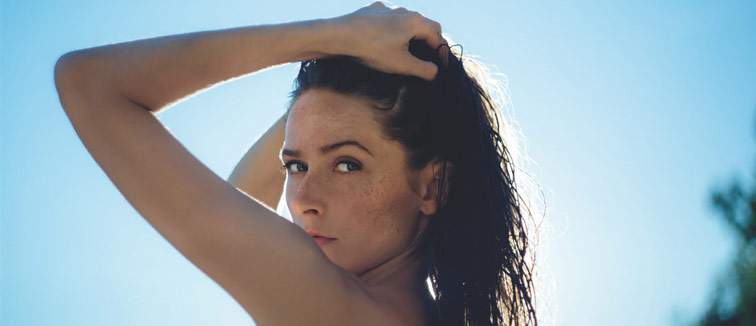 Since the warm weather is fast approaching, keeping your skin fresh, hair healthy and makeup sweat-proof can be a chore. But with our summer beauty tips and tricks, you too can simplify your beauty routine to achieve a summer-ready look with minimal effort. We have even rounded up our favourite holiday essentials that will have you ready to handle all that heat.
Skin
Maintaining good skin health when in the sun is simpler than you think. There's no need for a lengthy summer skincare routine, just follow these top tips and you can get your complexion in check for the warm weather.
Moisturiser
Wearing a moisturiser in the summer is key to keeping your skin hydrated. SPF formulas will protect the skin against sun damage, pollutants and bacteria while slowing down the ageing process. So a skincare investment is totally worth it in the long run.
If you want a soft, natural glow without wearing a full face of makeup then tinted moisturisers and BB creams are your summer must-haves. They will give you a light, sheer coverage, so your skin can feel comfortable in the heat – it's the easiest way to prevent sunburn and dull, dry skin.
Our top pick: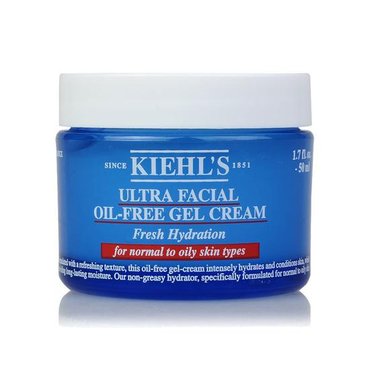 Kiehl's Ultra Facial Oil-Free Gel Cream
Perfect for all skin types, this creamy moisturiser will provide you with medium sun protection while effectively hydrating the skin, leaving you with a comfortable feeling complexion.
Buy now
Primer
Primers are the real skin saviours during the summer season as they smooth skin texture and create a beautiful base for makeup. Forming a shield between foundation and your skin's natural oils to ease makeup application and enhance longevity, primers are the perfect product for summer conditions. You can wear them beneath makeup or alone, but either way your skin will look even more flawless than before. So why not invest in one?
Exfoliation
With more flesh on show in the summer, your skin needs to be looking and feeling its best. Exfoliating your body from head to toe on a regular basis will help keep your skin soft, smooth and supple.
Scrubbing away dead skin cells is the key to preventing dry patches and making hair removal methods like shaving that little bit easier. If you use a gentle polish everyday or a harsh sugar scrub twice weekly to improve circulation and remove dead skin cells, there's no doubt that your skin will be left healthy and glowing.
Our top pick: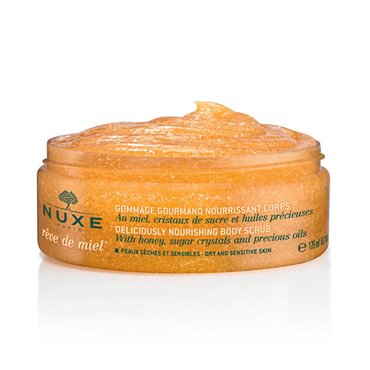 NUXE Rêve de Miel Deliciously Nourishing Body Scrub
This heavenly-scented, honey-infused body scrub works to nourish and softly scrub away dead skin cells for a gorgeous and glowing skin appearance. The oil-enriched formula leaves skin nourished and smooth to the touch. It's a spa in a jar, if you ask us.
Buy now
Go lighter on the tan
Gradual tanning lotions are a great, natural-looking alternative to regular fake tans. They are much easier to apply with no mess or stained clothes. Specially formulated with a hint of tanning pigment to give your skin a golden glow, you can build up to your desired colour. All you have to do is apply it like an ordinary daily moisturiser and you can reap all of the benefits of a fake tanning product. Result.
Our top pick: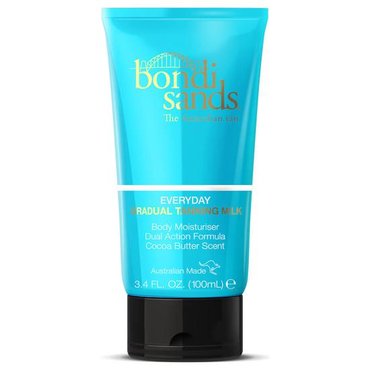 Bondi Sands Everyday Gradual Tanning Milk
You can achieve a sun-kissed, golden glow with this easy-to-use tanning milk. The fabulous, fool-proof formula allows you to build a natural-looking tan that will have you all set for the summer season in no time. With skin scented of cocoa butter – it's a blissful body treat.
Buy now
Hair
Achieving simple, sweat-free summer hairstyles is what we all aim for, right? With humidity affecting locks for the worse and chlorine drying out strands, your hair can be left in a brittle mess − but with these top tricks you can maintain a healthy hairdo, no matter the weather.
Dry Shampoo
In the heat the last thing you want to think about is hair washing and heat styling. Make your haircare routine simple and keep hair washing to a minimum by using a few sprays of dry shampoo between washes. It's a quick and easy remedy that will not only absorb excess oil and freshen up your do, but will also add texture and a touch of volume. Sounds like the best of both worlds if you ask us.
Our top pick:
Batiste Dry Shampoo Fruity & Exotic Tropical
Give your hair a boost of refreshment with this tropical dry shampoo. The fragrance will leave your hair deliciously scented like an exotic paradise. Bliss.
Buy now
Deep conditioning
To maintain luscious locks throughout the scorching summer months, make sure you use a deep conditioning treatment on your tresses to keep them soft and hydrated.
When your hair is exposed to intense sunlight and chlorine more than normal, it will begin to crave some conditioning care. Using a deep treatment mask or conditioner twice weekly on your lengths will help restore lost moisture and keep your locks looking strong and healthy this summer.
Our top pick: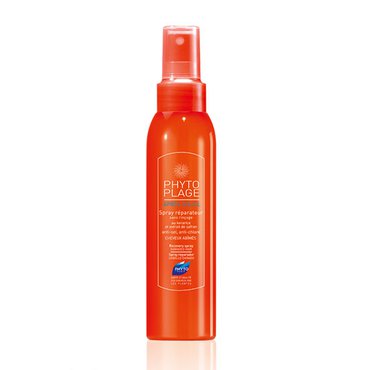 Phyto PhytoPlage After-Sun Recovery Spray
A restorative, nourishing treatment conditioner is all you need to revive dry and delicate strands – especially after sun exposure. This one is a hydration boost in a bottle and will instantly revive tangled tresses.
Buy now
Sun protection
Just like your skin, your hair needs to be protected from the sun and heat exposure too. Applying sun protection to your tresses will help to minimise the effects of damage and breakage, meaning you can maintain a healthy mane throughout the summer months.
It's important to shield your strands from UV rays too, especially in hotter climates, to prevent colour change. After all, no one wants to sport dry and brittle lengths, do they?
Our top pick: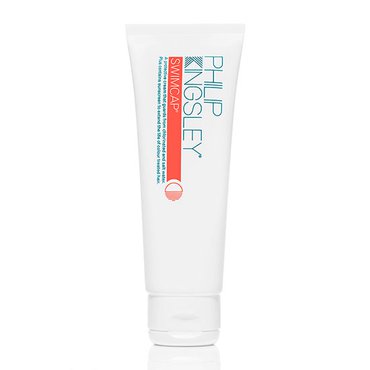 Philip Kingsley Swimcap
This conditioning sunscreen guards against chlorine and salt water while protecting coloured hair. It's the ultimate summer holiday essential to keep your locks looking and feeling luscious.
Buy now
Haircut and style
Keep your hairstyle looking its best for the summer by getting a good haircut to eliminate split ends. For a healthier look, you can opt for a shorter hairdo if you fancy a change. You can even keep cute and cool in the heat by wearing your hair in a top knot, ponytail or braid. A stylish 'do needn't be so complicated.
Makeup
Maintain a flawless finish in even the hottest of temperatures with BB Cream and Bronzer.
BB Cream
Wearing a BB cream in the warmer months is a great way to get coverage, sun protection and comfort at the same time. Trying a lighter base will also help any freckles to show through if you're lucky enough to have them!
Our top pick:
Garnier Skin Naturals BB Cream Pure Active
The Garner BB Cream was the first of its kind and remains a firm favourite to this day. With SPF, salicylic acid and a good amount of coverage (somewhere in between a tinted moisturiser and a foundation), this is a great little number to have in your makeup arsenal.
Buy now
Bronzer
Try a dusting of powder bronzer to the cheeks, nose, forehead and jawline for a beautiful, bronzed complexion. For a luminous glow, you can switch up matte skin for a dewy base. Just mix a drop of liquid illuminator into your moisturiser and voila, a dull looking complexion is instantly brightened – it's a summer beauty tip that can't be missed.
Our top pick: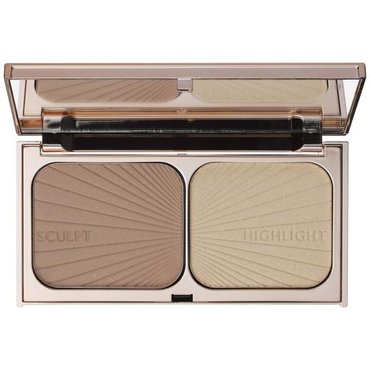 Charlotte Tilbury Filmstar Bronze & Glow
The Filmstar Bronze and Glow is a classic, reaching cult status as soon as it was released. Not only is it a great bonzer but there's also a highlight included as well so you can get your glow on.
Buy now
Powder & Makeup Fixer
Setting your makeup in place for the day is essential for prolonging the wear of makeup - especially in the heat. As well as using powder, makeup fixing mists work miracles at locking down your summer makeup looks with no smears or smudges. Result.
Our top pick: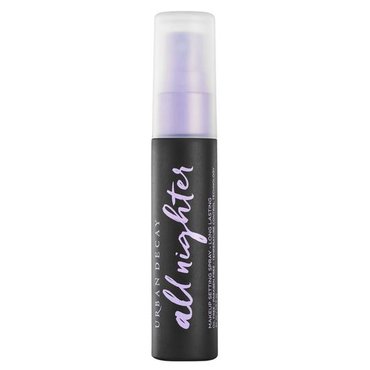 Urban Decay All Nighter Setting Spray
This cult classic setting spray is your best friend when it comes to keeping makeup in place for long lasting wear. It will take your look from day to night without the need for touch ups.
Buy now
Waterproof eye makeup
Waterproof formulas are designed to hold up against sweat, water and smudging: a lifesaver in the humidity. Mascaras are no exception - they are key to keeping your lashes looking full and flawless in the summer, whether you are in the pool or at the beach. They're the perfect product to pop in your beach bag to enhance the longevity of your makeup on the go.
Start opting for a waterproof mascara or liner to prevent those panda eyes and flaunt a long-lasting eye look with no worry.
Our top pick: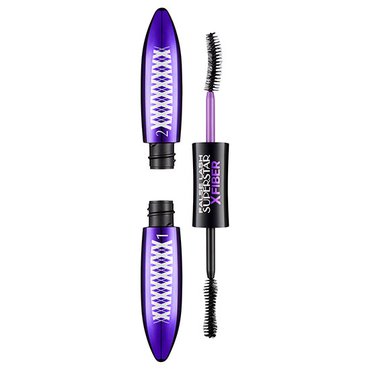 L'Oreal Paris X Fibre Mascara Black
This two-step mascara does it all. Volume. Length. Curl. It's waterproof formula means you can rely on this Xtreme mascara to give you fluttery, full lashes that last all day.
Buy now
Cheek stains over blushers
Blush comes in a range of different formulas including cream, liquid and powder – but when summer strikes, you need a cheek stain to give you long-lasting colour and hold.
Powders are a no-go as they tend to look cakey throughout the day, and creams will slip and slide off of your face. When it comes to hot temperatures, cheek stains are the way forward. You won't have to worry about touching up your look because they're literally budge-proof. You can even double up and use cheek stains as a lip colour too – what's not to love?
Our top pick: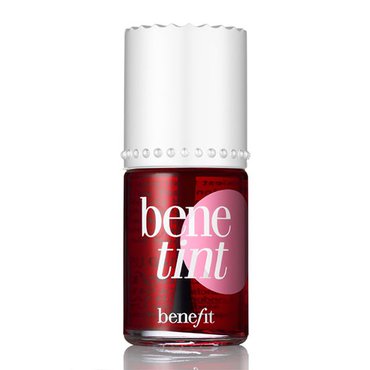 Benefit Rose-Tinted Lip & Cheek Stain
The revolutionary formula that brings every complexion a beautiful rosy flush. Benetint is a makeup essential for a long-wearing blush colour. This kiss-proof stain for lips and cheeks will certainly turn heads.
Buy now
Nails
Caring for your nails in the summer season is very important, especially if you want to keep them healthy and nourished.
These top tips will help your nails get the best out of the summer. After all, keeping your colour and hi-shine finish for the summer is what we all dream of, right?
Embrace the colour
Wearing a bright and bold nail polish in the sun will give you gorgeous summer vibes, so why not add a pop of colour to your fingertips and toes? A coral pink or peach shade will certainly add an essence of fun to your style, while giving the illusion of a tanned complexion – bonus!
Our top pick: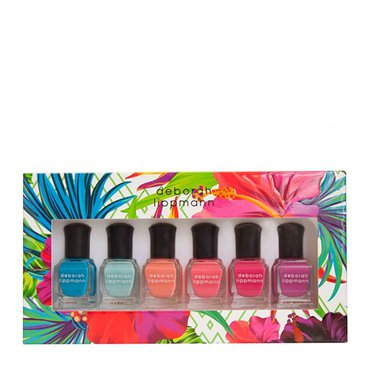 Deborah Lippman Welcome To Paradise Set
This vibrant, tropical colour set from Deborah Lippman simply screams summer. The bright coral makes a marvellous manicure, and it will certainly suit every skin tone.
Buy now
Gels over acrylics
Gel nails are a great alternative to acrylics, as they are less damaging to the nail surface. They provide natural nails with an intense colour and a hi-shine effect that lasts up to 3 weeks. Give your nails a break from extensions and embrace your natural length − it's a healthier option.
Seal in polish with a top coat
Top coat is your best friend when it comes to adding the final touch to your fingertips. Not only will this extra coat of goodness prevent your nail colour from chipping, but it will also impart a hi-shine finish onto your nail colour. After all the effort of painting your nails and waiting for them to dry, why wouldn't you want to seal in the colour for a longer lasting mani?
Our top pick: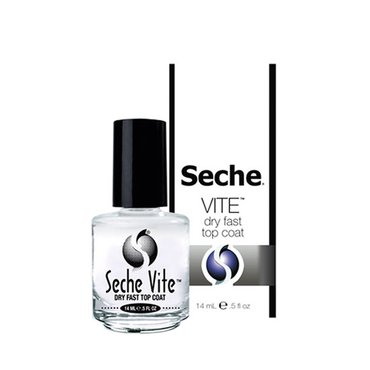 Seche Vite Dry Fast Top Coat
Working to protect and prolong your mani, this top coat gives your nails a gorgeous glossy effect whilst drying in almost an instant. Manicures just got speedy.
Buy now
Nourish your cuticles
It's important to nourish and protect your cuticles to maintain a healthy set of nails. Just add a drop of cuticle oil or treatment onto the base of each nail and rub in circular motions to allow the cuticles to fully absorb the moisture and voila, conditioned cuticles right before your eyes.
Our top pick: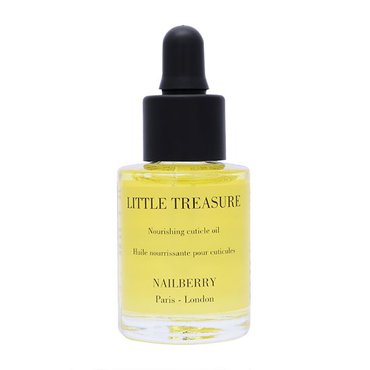 Nailberry Nourishing Cuticle Oil
A treatment oil with a zingy scent, this offering from Nailberry provides ultimate nourishment to dehydrated cuticles. It works to revive and soften cuticles while leaving your nails delicately fragranced with a bright, citrus aroma. Buy now!
Buy now
So there you have it. A round-up of our top summer beauty tips and tricks for a fabulous beauty regime that won't take up your entire morning.