Best Fake Tan For Pale Skin
The Best Fake Tan for Pale Skin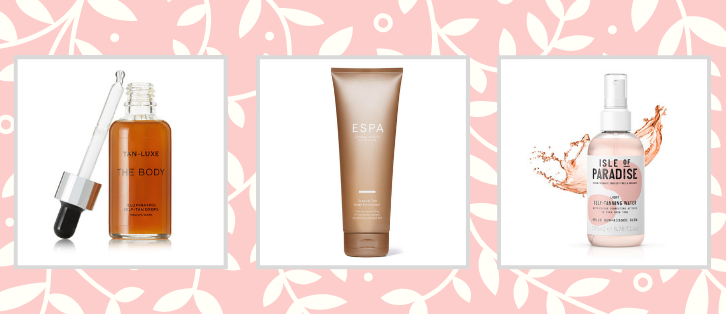 Time and time again, we've put our faith in a prettily packaged self-tanner in the hopes that it will transform our sun-deprived skin, only to have it leaving us looking slightly tango'd. Even the pro tanners among us have fallen victim to those dreaded streaky lines, or woken up to an orange hue that is reminiscent of a packet of Wotsits. However, tanning needn't always be a hit-and-miss situation – not when you've got a trusted team of experts on your side.
Fed up of wasting money, we decided to put some of the beauty industry's most renowned tanners to the test to see which came out on top.
Below, we've rounded up the best fake tan for pale skin to save you from another streaky orange mishap. Get your tanning mitts out, it's time to talk business.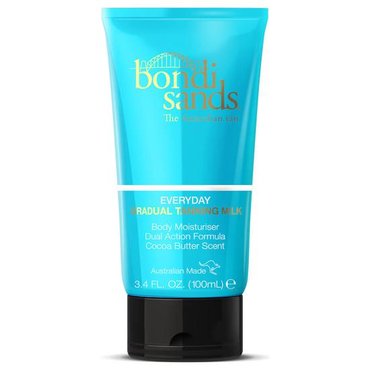 Bondi Sands Everyday Gradual Tanning Milk
The trick to successfully tanning pale skin is to start with baby steps. The Bondi Sands Everyday Gradual Tanning Milk is the perfect tool for beginners as it's totally customisable and easy to build up. Imparting a subtle golden hue, the tanning lotion gently tints skin with a healthy glow that looks completely natural.
Go To Store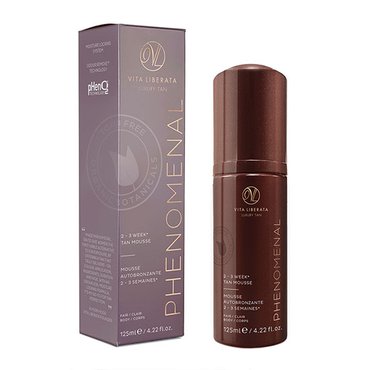 Vita Liberata pHenomenal 2 3 Week Tan Mousse
This long-lasting formula has been expertly designed to provide a tan that withstands the test of time. Containing a blend of 70% organic extracts, the self-tanner helps to nourish skin whilst imparting a natural-looking tan. The brand's moisture-lock© system also helps to prevent streaking, meaning you can wave goodbye to those tell-tale fake tanning signs.
Go To Store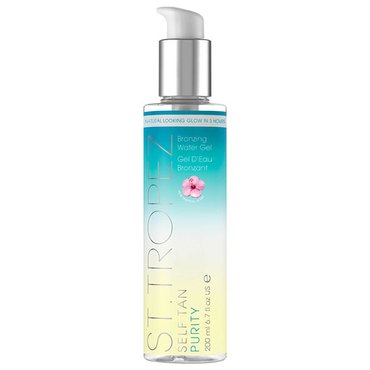 St Tropez Self Tan Purity Water Gel
Infused with a tropical scent, this water-gel formulation eliminates any traces of that fake tanning smell whilst subtly tanning fairer skin tones. A golden hue can be achieved within just three hours, ensuring that there is no transfer or sticky finish. Better still, the gel provides up to 72 hours of hydration for the perfect post-holiday glow up.
Go To Store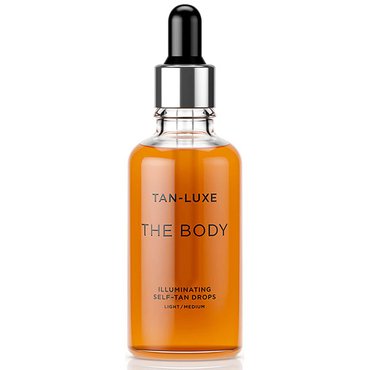 TAN-LUXE The Body Illuminating Self Tan Drops 50ml
Tan-Luxe The Body Illuminating Tan Drops in shade Light/Medium is the perfect tanning tool for those who aren't looking to ditch their everyday moisturiser. Triple-tan technology helps to provide an even, all-over tan whilst raspberry seed oil and vitamin E boost the skin's vitality and nourishment levels.
Go To Store
ESPA Gradual Tan Body Moisturiser
Working intuitively with your skin's biochemistry, the ESPA Gradual Tan Body Moisturiser distributes an even tan within just four hours. Its buildable nature is particularly popular amongst fair-skinned beauties as it can be customised to each individual's needs.
Go To Store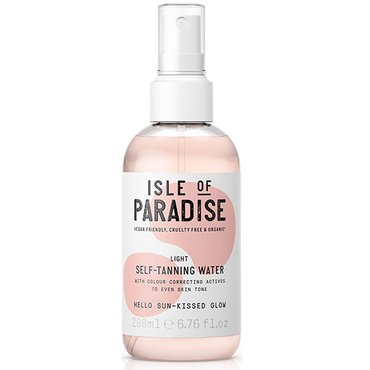 Isle of Paradise Self Tanning Water
This brand has been gracing the Instagram accounts of beauty influencers everywhere – and rightly so. The easy-to-use tanning water gives you a glowy, hydrated hue without any mess. The golden tanner allows the user to gradually build up a natural-looking tan that mimics the effect of a week spent lounging in the sun.
Go To Store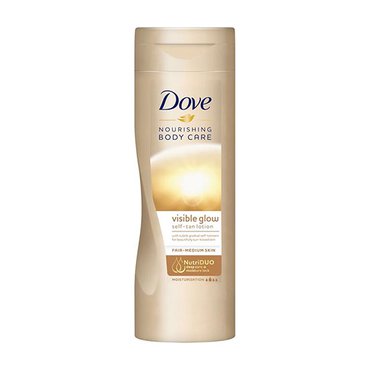 Dove Visible Glow Gradual Self Tan
Arguably the best-performing tanner out of the bunch, the Dove Visible Glow Gradual Self Tan is an affordable solution that gently tints even the palest of skin, giving it a healthy pigment when it's needed most. Simply apply the product every other day to build up a stronger colour.
Go To Store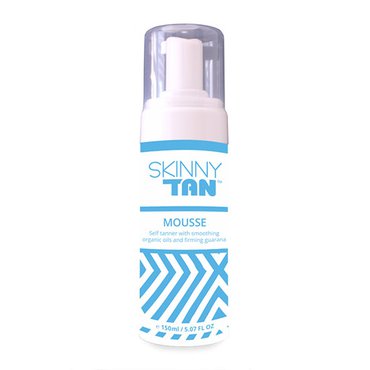 Skinny Tan Mousse
Skinny Tan Mousse will have you looking like you've spent a week sunning on the beach. This self-tan boasts a fluffy mousse formula that's super easy to apply and leaves you with a golden glow. Streak-proof, transfer-proof and infused with a summery, coconut smell, it's your one-stop shop to sun-kissed skin.
Go To Store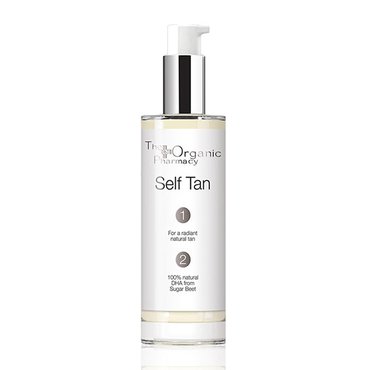 The Organic Pharmacy Self Tan
Wave goodbye to pasty skin once and for all as this self-tan from The Organic Pharmacy offers an all-year-round bronzing. The cruelty-free and organic formula is derived from sugar beet, which allows you to achieve a natural sun-kissed colour in no time at all.
Go To Store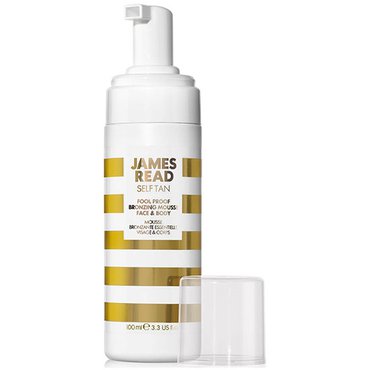 James Read Tan Fool Proof Bronzing Mousse
If it's your first time tackling the tan, then you're going to want to snap up the James Read Fool-Proof Bronzing Mousse. Doing exactly what it says on the bottle, it leaves skin with a beautiful bronzed glow that's free from streaks, patches and that dreaded biscuit-smell.
Go To Store
Remember, the key to a model-like bronze is to exfoliate regularly and lock down that tan with an everyday moisturiser. Once you've built up a healthy-looking hue, give our skin-friendly guide to facial tanners a read for that head-to-toe glow up.