Best Fake Tan For Pale Skin
The Best Fake Tan for Pale Skin
Time and time again, we've put our faith in a prettily packaged self-tanner in the hopes that it will transform our sun-deprived skin, only to have it leaving us looking slightly Tango'd. Even the pro tanners among us have fallen victim to those dreaded streaky lines, or woken up to an orange hue that is reminiscent of a packet of Wotsits. However, tanning needn't always be a hit-and-miss situation, not when you've got a trusted team of experts by your side.
Tired of wasting money, we decided to put some of the beauty industry's most renowned tanners to the test to see which came out on top.
Below, we've curated a round-up of the best fake tan for pale skin to save you from another streaky orange mishap. Get your tanning mitts out, it's time to talk business.
Remember, the key to a model-like bronze is to exfoliate regularly and lock down that tan with an everyday moisturiser. Once you've built up a healthy-looking hue, give our skin-friendly guide to facial tanners a read for that head-to-toe glow up. Visit our sun and tan hub to discover our full range of tanning products featuring everything from body tanning to face tanning and tan removers.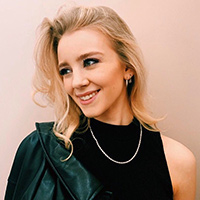 With five years' experience under her belt, Ellie has worked alongside a range of highly regarded makeup artists, giving her a real insight into what consumers should be spending their money on.