The Best Eye Creams on The Market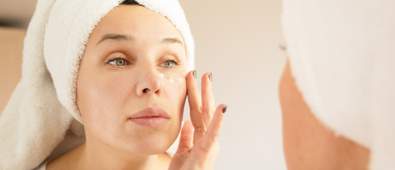 We all feel better when our eyes are looking peppy, bright and bag-free. Sure, your trusty NARS concealer covers up most of the problems surrounding that undereye area, but when you go makeup-free there's no hiding those bad boys. Unless, of course, you decide to target the problem head-on. Yep that's right, today we're talking about the magical world of eye creams.
If you're anything like me (a self-professed lazy gal), you've probably spent most of your life applying any excess face moisturiser around the eye area as an easy way of getting that 'eight hours of sleep' look. However, it turns out that in order to target dark circles, puffy eyes and bags, we need a more concentrated product. That specific area of the face is so thin and fragile that it can often require a particular formulation.
Here at Cosmetify, we decided to do a little extra work at home (if you can call it that) and try out some of the most raved-about under eye creams. So, indulge in that extra glass of wine on your next night out – we've got those eye bags covered.
£49.50

£57.99

(15% off)
This eye cream keeps your under-eye area bright 'n' tight through the power of natural plant extracts and harungana, a natural alternative to retinol. Bags and dark circles are also kicked to the curb as this silky gel-textured cream sinks into your skin and starts to work its lifting magic.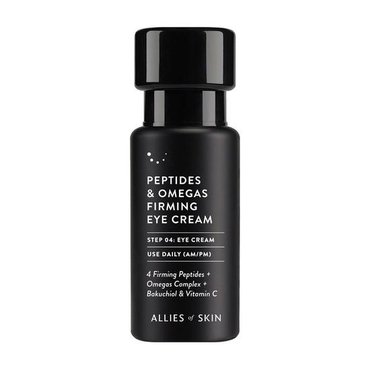 £76.00

£80.00

(5% off)
Splash out on this luxe firming cream from Allies of Skin, which stimulates collagen and elastin production for firmer, brighter skin with less puffiness and fewer wrinkles. This cream is jam-packed with actives like retinol-like bakuchiol, vitamins C and E, multiple peptides, green tea, coenzyme Q10 and hyaluronic acid to provide the best care for the delicate skin around your eye.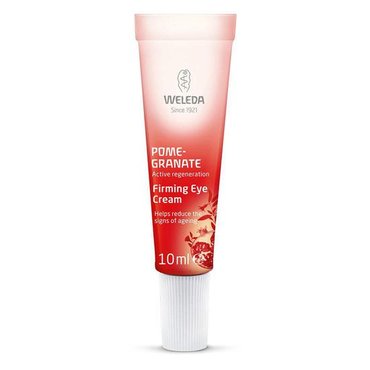 £21.35

£23.44

(9% off)
For all you natural skincare-lovers out there, reach for this vegan, fair trade and cruelty-free firming cream void of all those nasties we don't like on our skin (and definitely not near our eyes), like fragrance, parabens and more. Organic pomegranate, golden millet and argan oil help your cells regenerate, improving elasticty, fine lines and dull skin for a luminous complexion.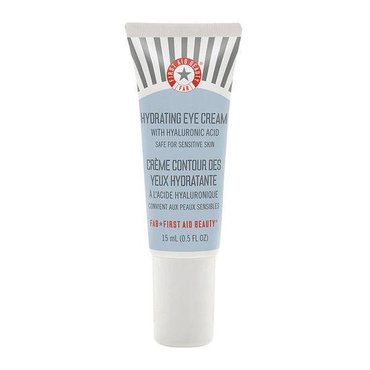 £26.50
This nourishing eye cream from First Aid Beauty is formulated with Hyaluronic Acid, Caffeine and Cucumber Extract to help leave the under-eye area feeling moisturised, refreshed and smooth any time of day.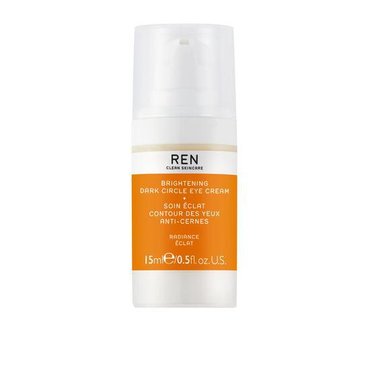 £41.50

£45.97

(10% off)
Meet your new favourite morning-after beauty treatment. Hide the look of those late nights with the formula's natural optic brighteners for an instant pick-me-up.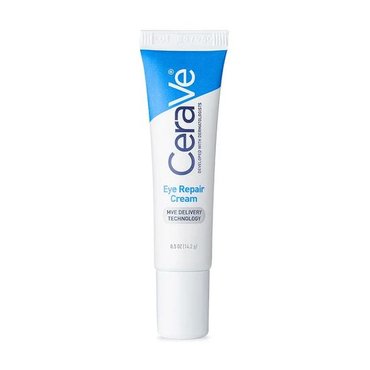 £9.80

£13.49

(28% off)
Made for all skin types, this CeraVe eye cream utilises the power of ceramides, hyaluronic acid and niacinamide to repair and hydrate fatigued peepers. With regular use, you're left with a fresher than fresh finish that mimics a full eight-hour sleep, bliss.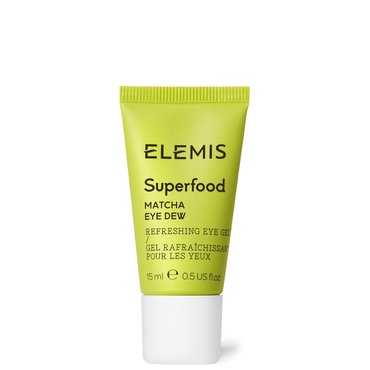 £29.00

£30.00

(4% off)
We love a matcha latte for a boost of energy, but this matcha eye cream also gives your eyes a boost, waking up tired-looking skin with a cooling, brightening and depuffing effect. Honeydew and kiwi help with hydration as the antioxidants in matcha green tea protect your skin from environmental damage.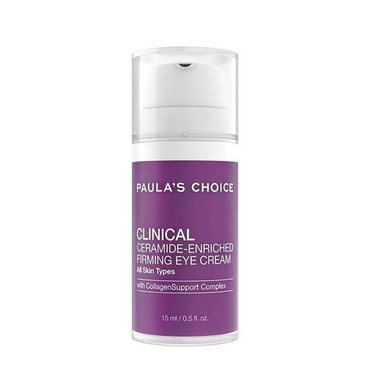 £42.43
Try Paula's Choice most advanced eye cream formulated with 5 ceramides, vitamin C and retinol to tackle signs of ageing. This rich eye cream moisturises and strengthens the delicate skin around the eyes and ensures that fine lines and wrinkles are visibly reduced, leaving skin firmer, more radiant and healthy.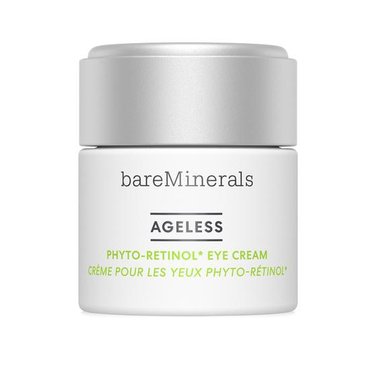 £35.96

£40.00

(11% off)
This bareMinerals clean, vegan eye cream with a plant-based retinol alternative that's as effective at reducing fine lines and puffiness without irritation works to dramatically reduces the appearance of fine lines and crow's feet, improving uneven texture and tone and smoothing and hydrating skin instantly and over time.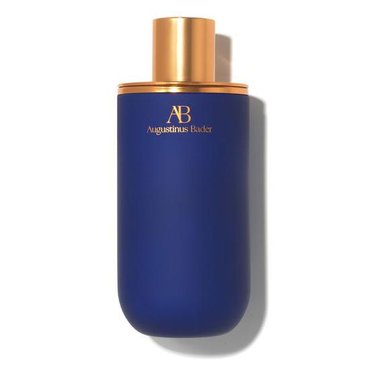 £147.25

£155.00

(5% off)
It's pricey, but this all-in-one innovative eye cream powered by TFC8 is formulated to combat visible signs of ageing, damage, and stress while boosting firmness and hydration for a fresh, renewed look.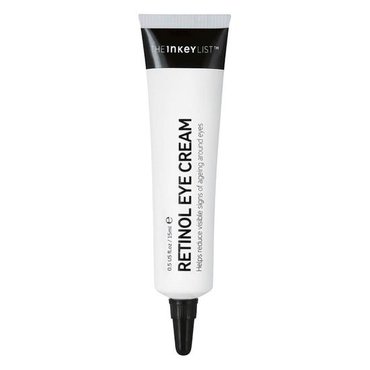 £8.99

£12.99

(31% off)
We always turn to The INKEY List for more affordable options that still work beautifully, and this eye cream is no different. It reduces fine lines and wrinkles and sagging with slow-release vitamin A while using hyaluronic acid to hydrate and soothe the skin - and all for under 15 quid!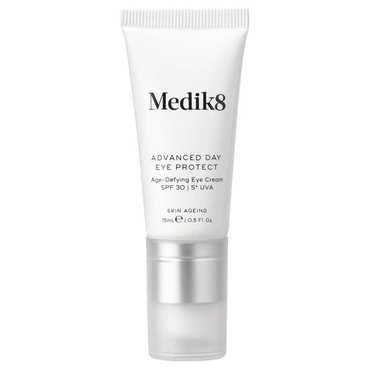 £30.00

£40.00

(25% off)
The delicate eye area is often one of the first places to show age, so Medik8 produced this all-encompassing anti-ageing eye cream that not only nourishes and hydrates, but with SPF 30 and 5* UVA protection, it helps shield against the suns harmful rays, pollution, infrared and blue light.
Hopefully with our tried and tested guide to the best eye creams, you too can banish those tired eyes and draining dark circles. Don't worry if you're after a quick fix, though – check out our handy guide to the best concealers to stay bright-eyed while you wait for the creams to kick in.
Eye Cream and Gels FAQs
What does eye cream do?
Eye cream helps brighten, hydrate, de-puff and even re-plump the delicate skin around the eyes. Whether it's from ageing, tiredness or sun damage, the skin in the orbital area goes through a lot and needs a little extra TLC. Eye creams and gels are the perfect antidote as they use a plethora of nourishing vitamins, nutrients and wholesome ingredients to soothe and smooth the skin – all while combatting puffiness, dark circles, wrinkles and fine lines.
To find a beneficial solution for your eyes, take a look at the hundreds of formulations here at Cosmetify. From lotions to gels and creams to balms, there's a formula and a finish to suit every type of skin and every type of beauty routine.
How do you apply eye cream?
Make sure your skin is clean and cleansed. Then take a small, pea-size amount of the eye cream and dot along the eye contour area, including under the eyes and under the brow bone. Gently pat the cream into the skin using your ring finger as this uses the lightest amount of pressure. It's important to pat the cream, rather than rubbing or dragging across the skin as this can cause irritations and premature ageing.
To see results, make sure you consistently apply your eye creams every day in both your morning and evening skincare routine. Not sure when to apply it? If your eye cream has a rich, heavy consistency apply after moisturising and if it has a light, gel formula apply to the eye area beforehand. This allows the formula to fully absorb into the skin and work its magic.
What is the best eye cream?
The best eye creams on the market are the ones that offer the most effective and nourishing results. Search by skin concern to find the best fit for your routine, whether it's to tackle dullness, dark circles, puffiness, fine lines or deep-set wrinkles. At Cosmetify, we have a huge selection of hard-working and hydrating creams and gels.
Discover indulgent, luxury formulas from the likes of Augustinus Bader, Elemis, and Sunday Riley. Not to mention, affordable, purse-friendly options from popular brands like Nuxe, The Inkey List, The Ordinary and Paula's Choice. No matter your concern, there's an eye cream that helps boost the appearance of your peepers.
Are eye creams really necessary?
It all depends on your skin and what type of results you want to achieve. Of course, eye creams offer a helping hand when it comes to taking care of the delicate skin around your eyes. Whilst they can't offer a cure to all your eye woes, they can help address issues such as dark circles and wrinkles.
To find an effective formula, look out for nourishing ingredients such as hyaluronic acid, collagen, vitamins and ceramides. These goodies help rehydrate the skin as well as offering much-need nutrients. At Cosmetify, you can easily search by ingredient preference to find organic, cruelty-free and vegan-friendly formulas in an instant.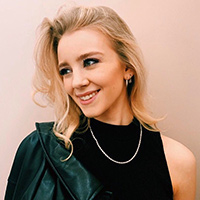 With five years' experience under her belt, Ellie has worked alongside a range of highly regarded makeup artists, giving her a real insight into what consumers should be spending their money on.