Complete Guide to After Sun Lotion and Balm
By Luke Chapman, Content Writer
With our after sun guide, you can find out everything you need to know before buying or using the product including what is the difference between aftersun and moisturiser and what does aftersun do. If you're ready to buy or want to see our selection, visit our after sun lotion and balm page.
After Sun Lotion and Balm FAQs
What is the difference between aftersun and moisturiser?
Aftersun and moisturiser are fairly similar, though there are a few clear differences. Primarily, aftersun is designed to soothe burnt, irritated or sore skin, so its packed with active nutrients that calm and restore your skin's long-term health. Most aftersun formulas contain aloe vera which is renowned for its restorative purposes and soothes irritated skin quickly and efficiently.
You could use aftersun as an effective replacement to moisturiser; it has the same smoothing, softening and hydrating qualities as moisturiser and they often contain similar ingredients. However, a moisturiser wouldn't be as adept at acting as an aftersun because it oftentimes lacks the key restorative ingredients.
If you're going on holiday, we recommend opting for a potent aftersun to keep your skin healthy. However, for the home birds, we suggest investing in an enriching moisturiser for your skin care routine.
What does aftersun do?
Aftersun is a must-have in your travel bag when you're jetting off to a sunny destination. After a long day basking in the scorching rays of the sun, aftersun keeps your skin soothed, protected and hydrated. As much as we all love getting a gorgeous tanned complexion, the harmful UV rays of the sun damage your skin, cause dryness and can lead to peeling. Aftersun helps reduce any irritation, sunburn or patchy skin, helping you to maintain a smooth and clear complexion.
Not applying aftersun after lengthy exposure to the sun can cause a chain reaction of damage to the long-term health of your skin and result in premature ageing. Aftersun is rich in minerals, vitamins and antioxidants, a potent blend that replenishes, restores and softens your skin.
Many aftersun formulas are full of skin-loving botanicals and actives that restore the skin's moisture and product a healthy glow. Even if you've not been spending much time in the sun, it's still worth applying aftersun to keep a smooth complexion.
Learn the specifics of some of our favourite after sun products on our blog.
How long does aftersun take to soothe burnt skin?
Sunburn rears its ugly head after about three hours of exposure to the sun, and can often worsen over the course of the next 24 hours. To reduce the damage of harmful UV rays, you need to apply aftersun immediately to maintain your skin's health and reduce any inflammation.
After application, the sunburn won't appear as extreme or severe, especially if you apply it before any sunburn as even appeared. Should you still suffer from sunburn, aftersun helps calm any sore spots and usually eradicates any sunburn in a few days. To hydrate, soften and brighten the skin, look for aftersun with healthy does of aloe vera to maintain a smooth complexion.
Even if you're not subject to sunburn, you notice a tangible difference in the look and feel of your skin after a few days of applying aftersun. The formulas are designed to soothe and nourish your skin, producing a healthy glow.
Can you use sun cream as aftersun?
To put it simply, no. Sun cream and aftersun have completely different purposes: sun cream is made to protect your skin from the sun, whilst aftersun was designed to soothe and heal your skin after long exposure to the sun. Think of sun cream as a barrier for the skin, whereas aftersun acts more like a sun bandage. They are best used in conjunction with one another, as opposed to one replacing the other.
The two are separate entities and often contain entirely different ingredients. Sun cream contains high levels of oils that often trap the heat and irritation caused from sunburn, prolonging the pain, damage and sensitivity. So applying sun cream to burnt skin often worsens the pain, causes more damage to the skin and increases the time it takes for the skin to repair itself.
Much like how you shouldn't use sun cream as a replacement for aftersun, the reverse is also true. Aftersun has no protective qualities, so your skin is still vulnerable to harmful UV rays. It keeps your skin's moisture and maintains a higher level of hydration, but provides no preventive measures.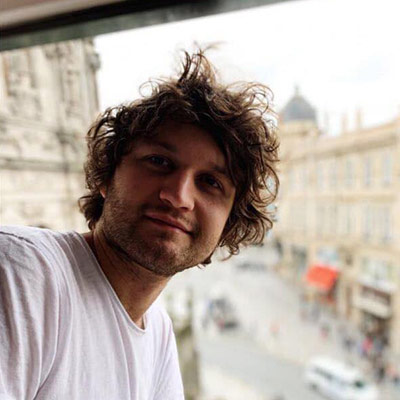 After six years of experience in content writing, Luke followed his passion for male grooming, particularly fragrances, hair styling and natural skin care.