Guide to Hand Treatments
By Ellie Child, Content Editor
With our hand treatments guide, you can find out everything you need to know before buying or using the product including what is a hand mask and do I need to use a hand treatment. If you're ready to buy or want to see our selection, visit our hand treatments page.
Hand Treatments FAQs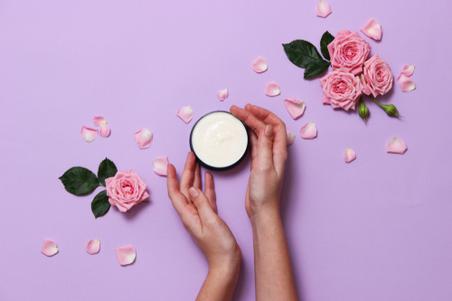 What is a hand mask?
Boasting a higher strength when it comes to providing moisture, hand masks are an intensified treatment that work a little harder than the average hand cream. Helping to go the extra mile in delivering nourishment and hydration, hand masks specifically catered to very dry hands that are suffering from cracking or chapping.
Hand masks can arrive in traditional cream formats or in glove-like sheet masks for extra locked-in moisture. Ideal for the winter months, hand masks are the perfect self-care treat that give your skin an extra helping hand (no pun intended) when it comes to hydration.
Do I need to use a hand treatment?
Using hand treatments that do not contain any form of steroid in them can do no harm. If anything, using a hand treatment every now and then will just leave you with softer hands than usual which is never a bad thing.
Hand treatments are ideal for those that suffer with particularly dry or sensitive skin and are perfect for repairing eczema-ridden hands. If you're experiencing dry, tight skin on your hands or wrists then it is definitely worth investing in a hand treatment. Additionally, if you are treating eczema with a steroid cream then following up with a moisturising hand treatment is essential.
How do hand repair creams work?
Hand repair creams work by rounding up a mix of intensely moisturising ingredients such as shea butter and hyaluronic acid to help the skin repair itself when suffering from bouts of dryness.
Containing occlusive and emollients, hand creams ensure that the skin is kept nourishing by imparting a physical barrier upon the skin that locks down and seals in moisture. Depending on the type of hand cream you buy, some may be water resistant which allows for long-lasting protection, even after you've washed your hands.
When used properly, hand creams should provide relieved symptoms, meaning hands feel softer and less irritated for fuss-free results.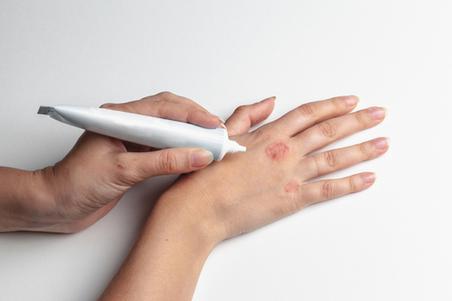 What sorts of hand eczema treatments are there?
As with most skin conditions, it is always best to consult your GP. However, there are some over-the-counter remedies that you can use. Emollients such as E45 are particularly good at relieving the symptoms of eczema and keeping skin hydrated and healthy is paramount when trying to overcome eczema. Moisturisers help to repair the top layer of skin which in turn helps to reduce the risk of a secondary bacterial infection.
Steroid creams and ointments are also used to treat hand eczema and are the most common prescribed treatment for hand dermatitis. Depending on the severity of the eczema, a stronger percentage of hydrocortisone may be needed. Other treatments include UV light therapy, antihistamine tablets and alitretinoin.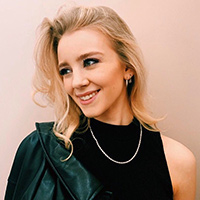 With five years' experience under her belt, Ellie has worked alongside a range of highly regarded makeup artists, giving her a real insight into what consumers should be spending their money on.