Everything You Need to Know About Hyaluronic Acid
Everything You Need to Know About Hyaluronic Acid
By Hannah Liddle
-
10 months ago | Updated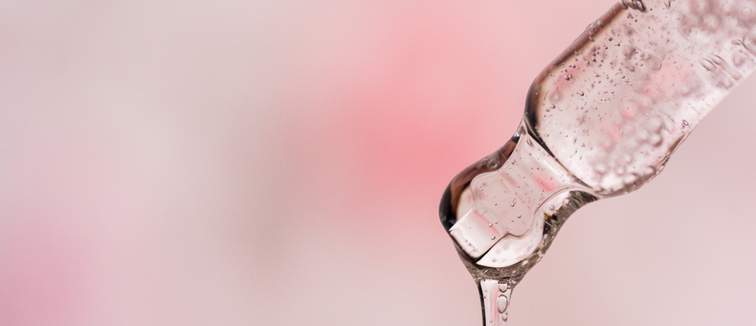 OK, OK, OK, I know you have a million questions so let's get right to it. What the heck is hyaluronic acid? It's everywhere, it's all the rage and people (the Cosmetify team included) are obsessed with it. But why? And why does it sound like it's going to burn?
Don't worry, it's not going to hurt; it's an extremely gentle formula that's going to give you gorgeously glossy skin. And it can be pretty cheap too. Sound good? We thought so. Let's get straight into the sciencey stuff, shall we?
What is hyaluronic acid?
Hyaluronic acid, also known as HA, is a naturally occurring molecule that helps your body's cells retain water. In fact, hyaluronic acid can hold 1,000 times its weight in water – now that's some powerful stuff. Just a few drops of this gel-like substance and your skin will be positively radiant, holding up to 6 litres of water. Pass the bottle...
What does it do?
By regularly applying hyaluronic acid, you'll be giving your skin an instant hit of hydration. But being the wonder acid that it is, it doesn't stop there. It also boosts your collagen production and elasticity, working to plump, hydrate and brighten – a little bit like a facial in a bottle.


OK, so I'll get glossy skin, but what else?
This superstar skin care product is, of course, great for parched skin and boosting collagen. But if you haven't connected the dots already, those two combined make anti-ageing a doddle. You see, when your skin is hydrated, your face is plump and full of water moisture, which makes it extremely tough for wrinkles to form. Bye bye fine lines!
Does hyaluronic acid work on oily skin?
You betcha! It works wonders on all skin types, even oily. Oily doesn't necessarily mean your skin is hydrated, it simply means your skin produces a lot more sebum than those with normal or dry skin types. Hyaluronic acid will surge your skin with water hydration and balance out your oil levels (it's basically a tall glass of water for your face). You'll have just the right amount of oil and hydration for healthy-looking skin.
What form does hyaluronic acid come in?
You'll be pleased to know that hyaluronic acid comes in many forms, think creams, serums and face masks, and is always in a water-based formula. You can browse hyaluronic acid products by using our 'ingredient preference' tab.
Think you're ready to test it out? Of course you are!

Our fave hyaluronic acid products that you just need in your beauty bag: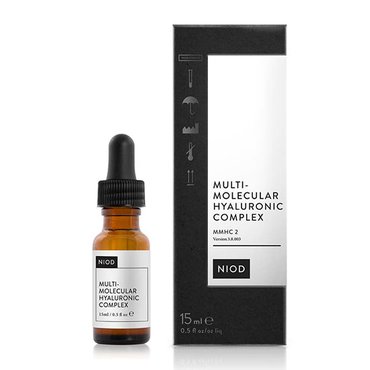 NIOD Multi Molecular Hyaluronic Complex
If you're looking for a quick hydration fix that's cheap and effective then this hyaluronic acid powerhouse is your best bet. Rich in minerals and made from 15 kinds of hyaluronic acid compounds – that's a whole lot of moisture – as well as mushroom derivatives, your skin will be so hydrated it'll be metaphorically jumping for joy!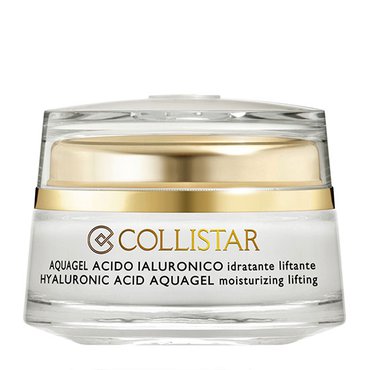 COLLISTAR Hyaluronic Acid Aquagel
With this super concentrated Hyaluronic Acid Aquagel by Collistar, your skin will be no match for dehydration and dullness. Boasting three different types of hyaluronic acid, it targets your skin in three different actions: it works to hydrate and lift, reverse wrinkles, and stimulate cell metabolism for a smoother complexion. If it was a game of scrabble, it'd be a triple word score.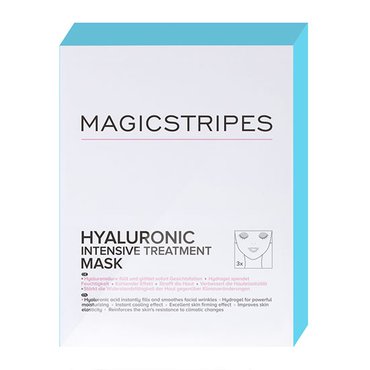 Magicstripes Hyaluronic Treatment Mask x 3
If you're hell-bent on sticking to your regular moisturiser and you're a little unsure as to whether to go the whole hog with a hyaluronic complex, then test the waters with these refreshing face masks. Made from 100% natural cotton and infused with green ingredients and plenty of hyaluronic acid, your skin will be feeling well-nourished in no time. And you get to chill out for 20 minutes, what could be better?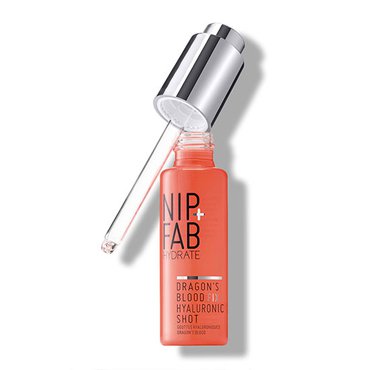 NIP+FAB Dragon's Blood Fix Hyaluronic Shot
Tackling both tiredness and dryness, NIP+FAB's Dragon's Blood Fix Hyaluronic Shot is an intense concentrate that instantly plumps and hydrates (and don't worry, no dragons were harmed in the making). Working to soothe inflammation, reduce redness and enhance brightness, this serum helps to cover up the events from the night before – your boss will never know you were out until 3am…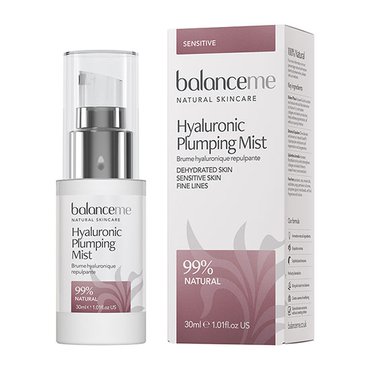 Balance Me Hyaluronic Plumping Mist
A little bit different to the average hyaluronic serum or cream, this mist is brilliant for topping up your skin's hydration throughout the day. A beauty-award winner, this natural spritz is made from Hyacare 50 (a probiotic), a blend of botanicals and antioxidants, and it'll keep your skin feeling nourished all day long. It's great for busy bodies who often find themselves running from their air-conned office to the sweaty gym.
We know for a fact you're now going to want to fill your cabinet with copious amounts of hyaluronic acid products, and why the heck not? They're bloomin' fabulous. Use morning or night, or both – or, if you're like us, you'll use lashings when you're hungover (it's a godsend, trust us).
If you're on a quest to find the very best skin-enhancing products, then check out our How to Get Glowing Skin Overnight. And if you're hungover, then discover 5 Ways To Cure Your Skin's Hangover. And if you're still a little unsure as to what all this hyaluronic fuss is all about, then take a gander at our Hyaluronic Acid page.
Related Articles
Subscribe and follow
Get the latest beauty news and offers.