A Complete Guide to Ceramides
What are Ceramides? Everything You Need to Know
Ceramides are an OG ingredient in the skin care world but, unless you're a true beauty boffin, it's also an ingredient that's laid lowkey on the labels of your favourite products. Well, until now that is.
Ceramides are finally being given the recognition they deserve, and we can only thank the winter weather and our newfound accessory – the face mask – for bringing them to the spotlight. Packing the ability to combat dryness, dehydration and signs of ageing, plus repair a damaged skin barrier, ceramides are an ingredient that you need now more than ever.
Here at Cosmetify, we are 100% that beauty boffin (and proud), so we've put together a complete guide to ceramides, including the best ceramide skin care products, so that you know exactly what to look for.
What are ceramides?
Ceramides are lipids, also known as fats, that can be found naturally in your skin. The molecule actually makes up over 50% of the skin's composition, meaning they play a big part when it comes to defending against aggressors, irritants and early signs of ageing.
How do ceramides help skin?
Ceramides act as one of your skin's essential building blocks, linking together your skin cells in the same way that mortar holds a wall in place. They form a protective barrier across the top layers of skin in order to strengthen, plump and lock in that all-important moisture.
A damaged skin barrier can lead to skin concerns such as redness, inflammation, dryness, fine lines and breakouts, so the more ceramides, the better your chances of a healthy and youthful complexion.
If ceramides are naturally found in my skin, why do I need more?
Much like collagen, our natural ceramide levels deplete as we get older. In fact, by the time we reach our thirties up to 40% of our skin's ceramides vanish, which is why it's so important to filter them into a regular skin care routine. Not to mention, other factors such as rosacea, eczema, psoriasis, sun damage and over-using active ingredients can take a toll on our natural ceramide count.
Where can I find ceramides?
Many skin care formulas, such as cleansers, serums, masks, creams and lotions, are bursting with this complexion-perfecting ingredient, so finding a ceramide-infused product that works for you should be pretty easy-going. To help put you on the right path, we've rounded up some of the best ceramide products for your skin below.
The best ceramide beauty products: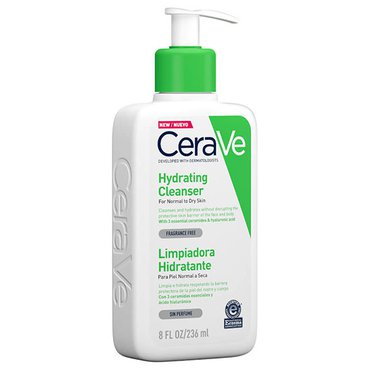 £7.60

£10.00

(24% off)
This cleanser is developed by expert dermatologists and is enriched with three essential ceramides, which get to work on quickly removing dirt and build-up from the surface of the skin. Made for people with dry and sensitive complexions, this award-winning lotion boosts moisture, while never irritating dryness or eczema.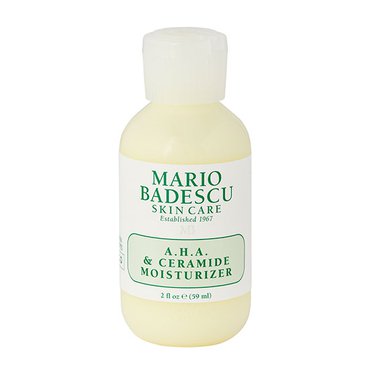 £19.25
Wave bye-bye to sun spots, skin pigmentation, congestion and dryness, as Mario Badescu provides this skin-transforming moisturiser. This daily cream utilises the power of AHAs and ceramides in order to gently exfoliate, rejuvenate and revive dull complexions. The formula itself is oil-free, making it the perfect option for oily and combination skin types.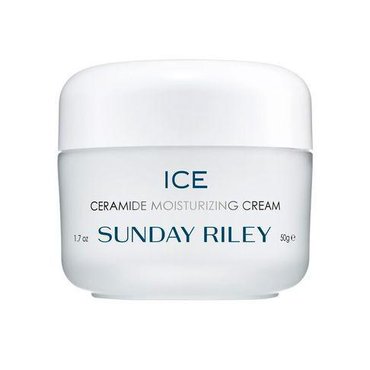 £20.00
In this moisturising cream, Sunday Riley have produced a wonderfully effective answer to the problem of dry and sensitive skin. Not only does it tone, soothe and nourish your complexion, the formula also helps enhance elasticity, remove cleansing agents and create a layer of defence against external aggressors.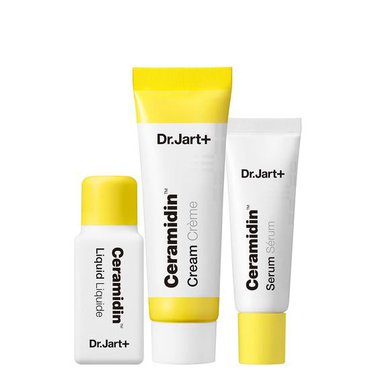 £12.00

£13.00

(8% off)
Supercharged with ceramides, this hydrating three-step solution quenches dry, thirsty skin in an instant. Featuring a toner, serum and cream, you are able to create a 'liquid cushion' that protects against water loss and accelerates the skin's natural ceramide production. The result? A plump, comfortable and brightened complexion.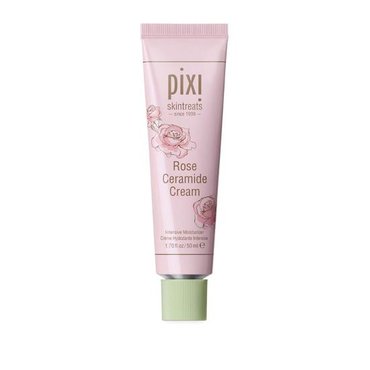 £22.50
Pixi fuse ceramides and rose oil together in order to offer a top-of-the-range cream that deeply hydrates the skin. With an added dose of antioxidant-rich botanicals, dry skin types can expect their complexion to look and feel healthier after just a few applications.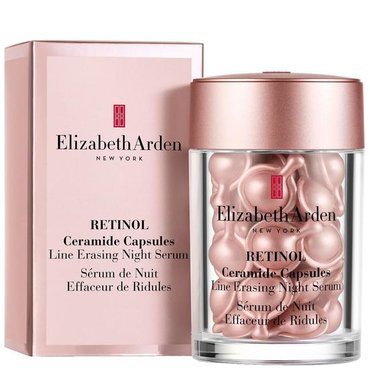 £25.65

£47.00

(46% off)
Eradicate the visible signs of stress with Elizabeth Arden's iconic capsules. When retinol and ceramide are combined, they become a powerhouse that effectively tackles the appearance of fine lines, uneven skin tone and texture and dryness. These biodegradable rose-gold pods supply a daily dose of a ceramide and retinol-imbued serum so that you can flaunt a youthful and healthy complexion.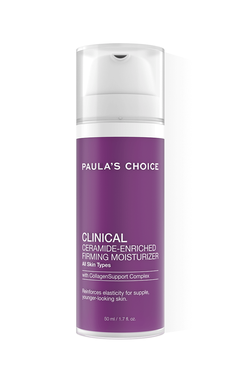 £53.29
Five types of ceramides (plus vit C and 0.1% retinol) are packed into this advanced formula so that you can really make the most of your beauty sleep. The night time moisturiser works around the clock to help strengthen the skin's natural moisture barrier, improve tone and texture and minimise premature signs of ageing.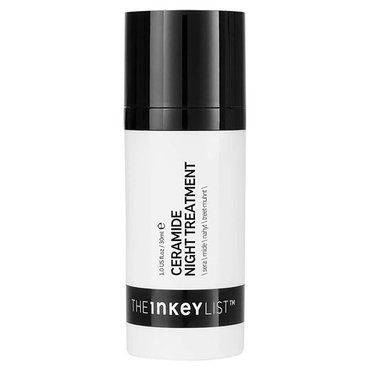 £14.12

£14.99

(6% off)
The INKEY List is a brand that we're loving at the moment as they cut through all the noise to bring nothing but straightforward, effective formulas.
The Ceramide Night Treatment is a must-have if you're looking to hold on to those youthful looks. Blending ceramides with hyaluronic acid, the overnight mask treatment empowers the natural protective layer by boosting and locking in much-needed moisture.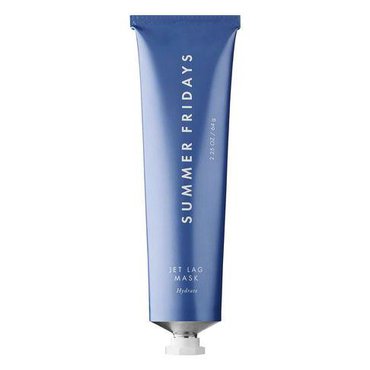 £22.50
The Jet Lag Mask from Summer Friday's brings a spa-like experience straight to your sofa. While we may not be jetting off anywhere, anytime soon (Covid-19 is still very much here), this mask can replenish, restore and revive a dull and dehydrated complexion caused by constant exposure to central heating, winter weather and one too many late nights. Thanks to its ceramide and vitamin blend, just one layer is enough to impart an uber-dewy glow.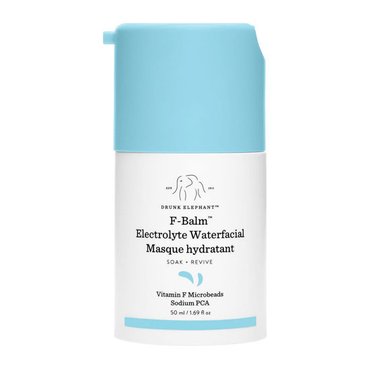 £45.00
The F-Balm Electrolyte Waterfacial Hydrating Mask from Drunk Elephant is the ultimate barrier-replenishing formula. It rehydrates, softens, strengthens and protects in one go, thanks to a cocktail of ceramides, squalane, niacinamide and omega fatty acids. Simply smooth it over skin as the last step in your night time routine and by the next morning you'll have a fresh face.
And, with that, we hope that ceramides have become a little less of a mystery and more of a must-have. They really are the key to a complexion that looks and feels its best! Why not learn some more about skin-perfecting ingredients with our guide to The Best Retinol Creams and Serums or check out our beauty glossary for a complete A-Z breakdown.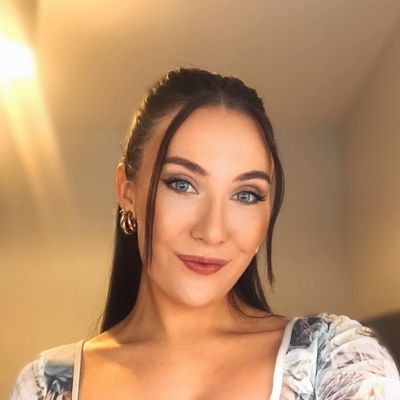 As the Senior Content Editor for Cosmetify, Carly is the go-to for all the latest (and greatest) beauty tips, tricks and trends. With over six years of experience in the industry, she knows all the ins-and-outs when it comes to health, beauty and wellbeing.