Best Makeup Setting Sprays
Best Makeup Setting Sprays To Keep Your Look in Place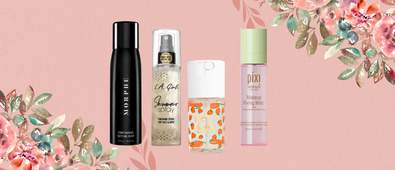 We've all experienced the dreaded makeup meltdown, whether it's halfway through the working day or an hour into the party. Luckily there's a simple way to lock your look in place.
Discover the world of makeup setting sprays. Simply spritz your favourite formula to set your foundation and concealer for hours and help maintain that flawless finish from AM to PM.
But which are the best makeup setting sprays on the market? Thankfully, we've compiled a list of our favourites here at Cosmetify HQ….
What is makeup setting spray?
Makeup setting spray is exactly what it says on the tin – it's a lightweight, clear spray that helps set your killer complexion and eye makeup looks in place. No more smudging or budging. They are also great at freshening up base makeup that has begun to crease or dull throughout the day - a simple spritz can revive your dewy, glowy foundation. Not to mention, certain sprays can also help mattify your base, while others can add extra radiance.
How to use makeup setting spray
But first, how do you use makeup setting sprays?
Complete your mega look and then take your favourite spray, holding at arms-length away from your face. Then lightly mist in a 'X' and 'T' motion evenly across your skin. You can also use makeup setting spray throughout the day whenever you feel the need for an instant refresh. It breathes life back into your makeup and gives you that glowy, radiant finish.
Better still, you can mist your beauty sponges with setting spray to help lock your foundation in place, as well refreshing creased face makeup. You can also spritz your makeup brushes to boost the pigments of eyeshadows and powders.
Do you use setting spray before or after powder?
There's no hard and fast rule when it comes to setting spray. Typically, you would spray the setting mist at the end of your routine after powder to prolong your final look. This helps you achieve the ultimate radiant finish and prevents your face from looking too cakey - perfect if you were a tad heavy handed with the powder brush.
However, some makeup artists do recommend spritzing your face after you've appliedfoundation. Just make sure you allow it to fully dry before applying any powders on top. This helps your base makeup last longer and is great if you struggle with midday shine or if you're heading to a big event.
What's the best makeup setting spray?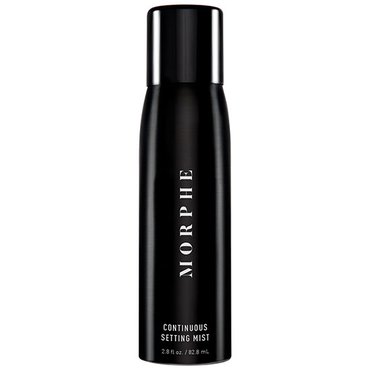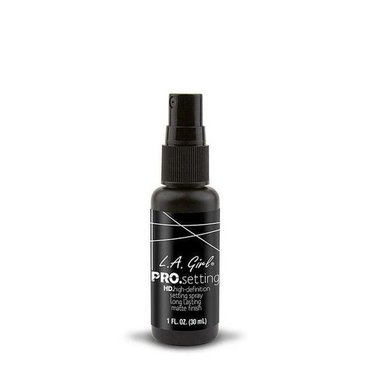 £8.19
This setting spray is great for skin that tends to get a bit oily throughout the day, delivering a matte finish through it's ultra-fine, non-sticky mist.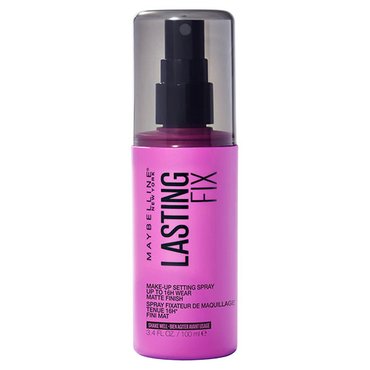 £12.26
Another great matte option, this vegan and cruelty free setting spray locks your makeup down all day while fighting shine.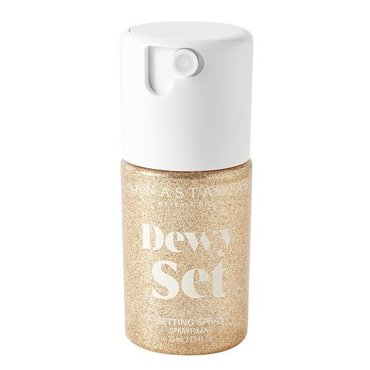 £15.50

£16.00

(4% off)
If matte's not your thing (whether aesthetically or you've got dry skin that needs more hydration) go for a dewy setting spray. We love this cruelty-free and vegan spray that doubles as a makeup primer. Plus, it comes in several different delicious scents in super cute packaging.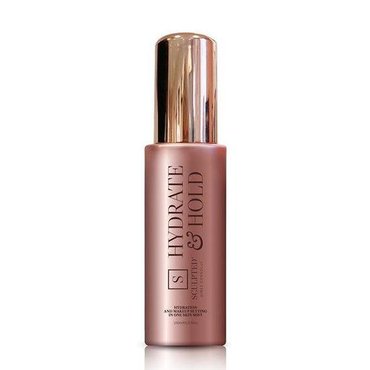 £17.65
We love the hydration you get from the hyaluronic acid in this setting spray from Aimee Connolly, as well as the oil-controlling lemon extract that helps makeup last longer and the centella asiatica for strengthening your skin barrier.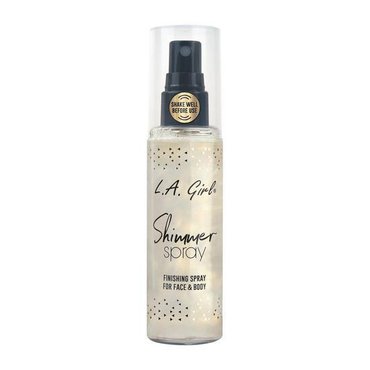 £10.50

£15.00

(30% off)
Get your glow on with this setting mist. With a spritz here and there over your makeup, your skin will be instantly glowing, thanks to the spray's pearlescent shimmer. Use it on your body too for extra luminosity.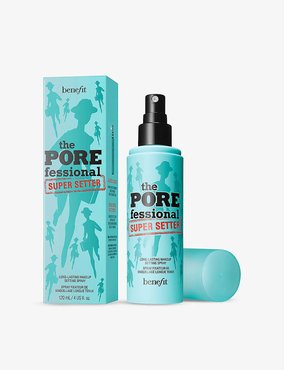 £27.43

£27.50

(1% off)
Promising a 16-hour hold, this setting spray disperses pore-blurring powders for a matte, soft-focus effect that's waterproof and smudge proof.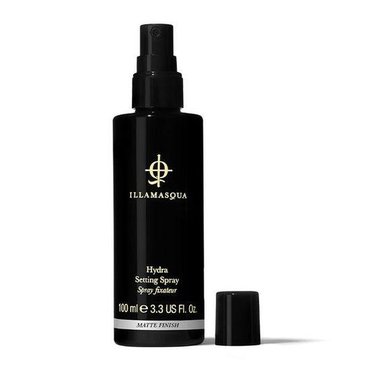 £16.99

£20.00

(16% off)
Available in both matte and dewy finishes, this lightweight spray refreshes and moisturises your skin with pea peptides, which are rich in amino acids.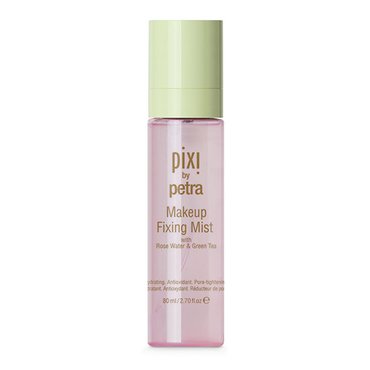 £16.37
Not only does this spray keep your makeup looking flawless from sunrise to sunset, but it also utilises rose water to soothe stressed out skin. It's the ideal formula for dehydrated and distressed complexions.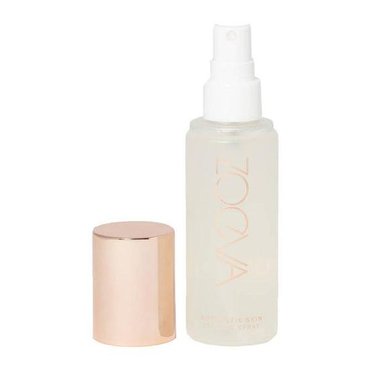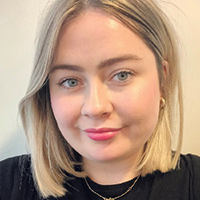 Rebecca is a content writer with over three years' experience and a keen interest in cosmetics. Cosmetify allows her to combine her blogging skills with her passion for beauty.