Complete Guide to SPF for the Face
By Luke Chapman, Content Writer
With our sun protection for the face guide, you can find out everything you need to know before buying or using the product including what is the best sun cream to wear under your makeup and how much sun cream should you wear. If you're ready to buy or want to see our selection, visit our spf for the face page.
SPF for the Face FAQs
What is the best sun cream to wear under your makeup?
Men don't really have to worry about lathering on the facial sun protection, but women have their makeup to consider. If you're just lounging around the pool or going to the beach, then there's no real need to apply makeup because it's just going to wash off. However, i f you're out for the day, there are a few specialist brands that provide sun protection that's tailored to go under your makeup.
Premium brands like La Roche-Posay, Neutrogena and Nivea have produced expert formulas that are made to go under your makeup, leaving your skin protected and looking flawless. The lightweight texture and non-sticky feel of high-performing lotions is easily absorbed by your skin, helps mattify the skin and controls your natural oils.
The quick-acting nature of the formulas means it won't interfere with your makeup, so you won't have to keep touching up with the makeup brush throughout the day. A high-calibre formula is fairly inexpensive considering the quality, available between £10-15.
How much sun cream should you wear?
Sun Cream is one of those things where you can never really apply too much. Obviously, going through an entire bottle in a day would be a tad excessive, but generously lathering some lotion can never harm your skin. The harmful UV rays of the sun can cause long-term, severe damage to your skin and to your general health, therefore it's imperative to make sure your skin is completely covered and protected.
Apply a hearty amount onto your palms and fingers, then gently massage it into your face, covering all areas that are going to be exposed to the sun. Make sure you apply before you head out into the sun and not during a sunbathing session, because the UV rays would have already penetrated your skin.
Once you've been outside for a significant period of time, or you've been in the pool and the sun cream has washed off, make sure to reapply another thick layer to keep yourself protected.
What is the best sun cream for sensitive skin?
Every sun protection brand understands the need to create sunscreen for sensitive skin, which is why there are multiple options on the market for affordable prices. Such is the growing demand, there are even brands offering sun protection face lotion specific for men and women, such as Jack Black and Ambre Solaire.
Piz Buin, Vichy and Guinot all make tailored formulas that are suitable for even the most sensitive skin, so your skin is protected without causing any irritation or flare up. You can find an effective and calming lotion in the region of £10-15, which should last you the duration of a week-long holiday.
Your face is exposed more often to the sun, so it's important to reapply frequently throughout the day. Such is the potency and soothing nature of the lotion, your skin can absorb the formula every time you apply.
Can you use body sun cream on your face?
Whilst they may have similar formulas, there are distinct differences between sun cream for your body and face. Much like a body moisturiser and a facial moisturiser contain different ingredients and target different concerns, the same applies for sun cream. You wouldn't use a body moisturiser on your face, so you shouldn't do the same with sun cream.
Facial sun cream caters to sensitive skin, acne and blemishes, making sure to protect your skin from the sun as well as provide nourishment. Your face is typically more exposed to the sun than your body, especially when you're out and about as opposed to lounging around the pool, so it generally needs a higher SPF rating. You should also reapply facial sun cream throughout the day to keep your skin safe and healthy.
If you've run out of face sun cream and you can't locate anymore within the next day, you can use body sun cream as a last resort. However, using it regularly won't suffice as a long-term solution.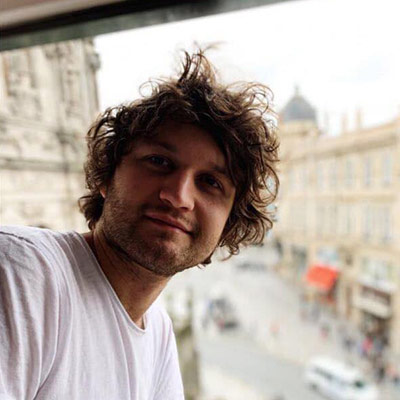 After six years of experience in content writing, Luke followed his passion for male grooming, particularly fragrances, hair styling and natural skin care.