The Best Scented Christmas Candles You Need This Year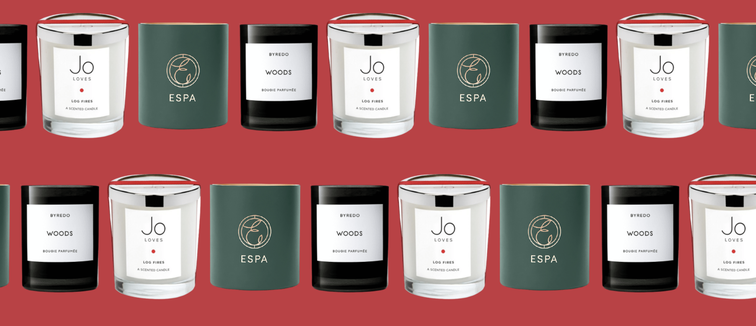 Christmas is almost upon us, and with it a concentrated shot of festive cheer set to be fired directly into our bloodstreams. But for all those times when the season's hectic nature gets just a bit too much, it can be both healthy and mindful to look elsewhere for a little solace. Because while December may have well and truly warmed your cockles, deriving a little heat and light from a Christmas candle can ease away the kinds of stresses sure to arise from gift shopping, distant relatives and getting the damned turkey just right.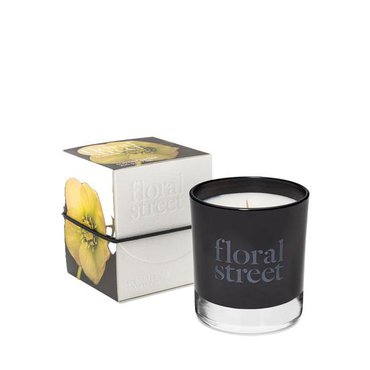 Kickstart the festive season the right way with this beautiful Fireplace Floral Street candle. This vegan candle has a 40 hour burn time and contains notes of birch, cade, agarwood and papyrus, instantly filling the room with a homely warm scent.
Go To Store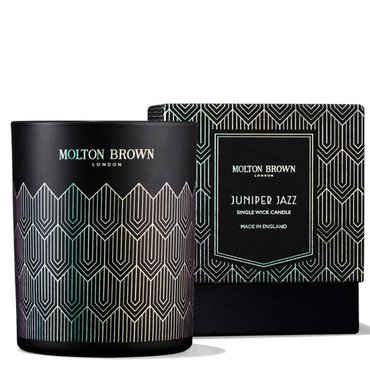 Discover the intoxicating aromas of this Molton Brown candle. With a blend of mint, juniper berries and sandalwood,, this certainly makes the perfect Christmas candle. It also makes a fantastic gift for a special someone you want to treat this season.
Go To Store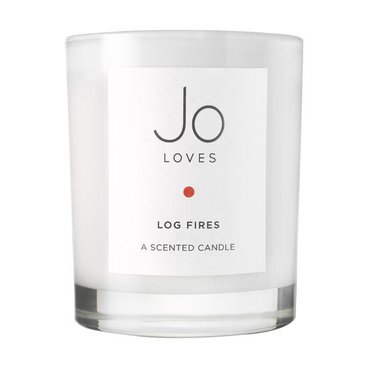 Brought to you by candle connoisseur, Jo Malone, the Jo Loves Log Fires Scented Candle is the perfect winter home accessory. Notes of wood fire, cedar oil, guaiac wood and black leather combine to bring the scent of a real firepit to life. Grab your hot chocolates and blankets!
Go To Store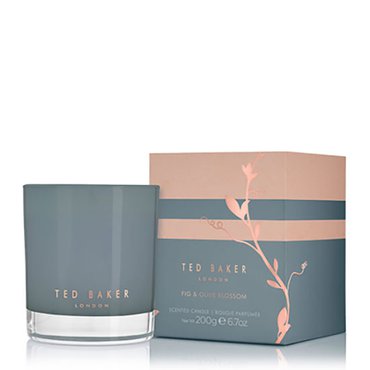 From the very first inhalation of luxe fig and olive blossom notes, Ted Baker's intensely luxurious candle holds the attention. Bearing your senses aloft into a heart defined by geranium and amber, it deposits you in a decadent scent that fills a room perfectly.
Go To Store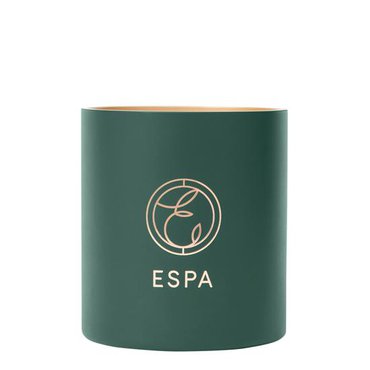 ESPA combines warming winter aromas with a spa experience to bring you the ultimate Christmas scent. Infused with pure essential oils such as sweet orange, clove, cinnamon and ginger, the hand-poured candle is a must-have this festive season.
Go To Store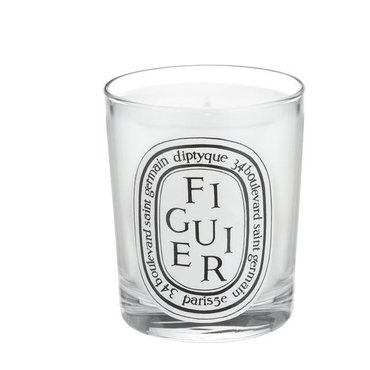 Pretty much everything about this Diptyque creation feels deluxe, from the chic glass vessel all the way to the warm richness of the fig fragrance itself.
Go To Store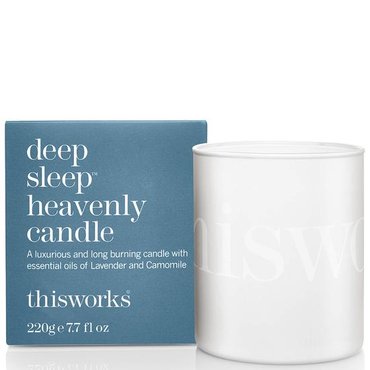 Just in case all the seasonal excitement keeps you from getting a full night's sleep, the this works candle offers a deeply relaxing route to your full seven hours (or 10 – we're not judging). By fusing the tranquillity of lavender and roman chamomile, part of a blend of essential oils, the brand offers restoration and rejuvenation with each lighting of the wick.
Go To Store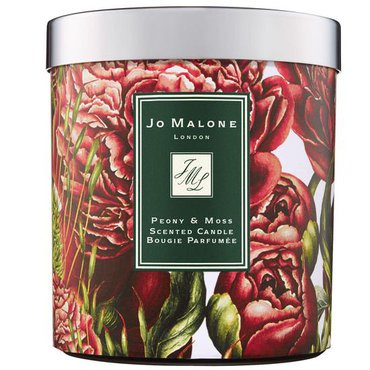 We can always count on Jo Malone to supply the luxury goods with a dash of delicate peonies and earthy green aromas to warm the senses. With a burn time of 45 hours, this is bound to become your signature home scent. Not to mention, it makes a great gift!
Go To Store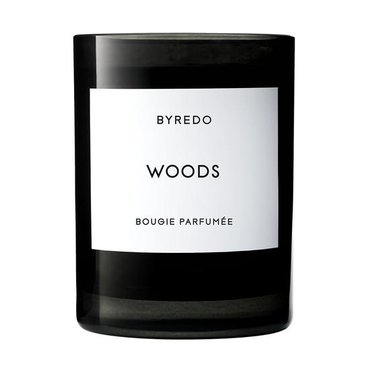 Light up the Byredo Woods Candle and fill your home with the comforting aroma of lush pine forests. This rich fragrance is perfect for those that adore the woodlands, especially during the wintertime. Indulge in a smoky scent, as Tuscan leather and white jasmine petal intertwine with cedarwood, ambroxan and raspberry.
Go To Store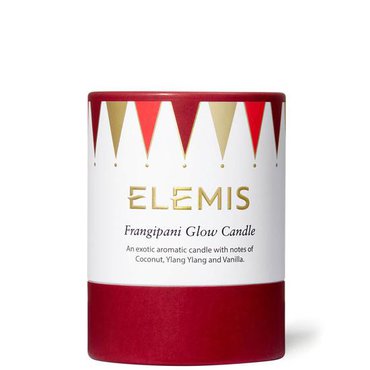 This sleek little number makes an indulgent treat for Christmas time. Inspired by the relaxing feel of a tropical breeze, it blends the warm notes of coconut with ylang ylang and vanilla, making it a refreshing change to heavier seasonal scents.
Go To Store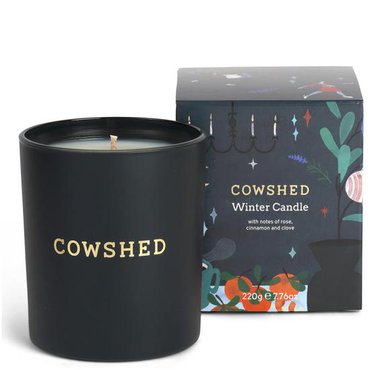 The Cowshed Winter Candle is back by popular demand. Loved for its warming, floral blend of rose, neroli and ylang ylang essential oils, plus cinnamon and clove, it's the scented candle that lifts festive spirits right from the very first burn.
Go To Store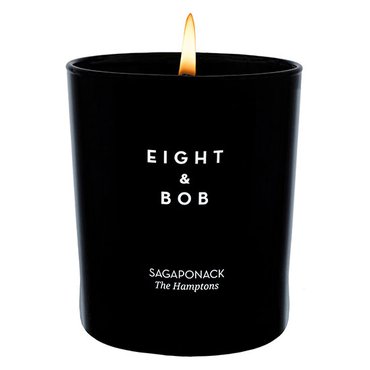 Jasmine, rose and orange combine with a base of moss, vanilla and vetiver to create a floral, woody aroma. Housed in a sleek black glass vessel and completed with a single wick, it adds a sophisticated touch to any room.
Go To Store
Naturally, your choice of scented candles is one intrinsically tied-up in ideas of home and relaxation, and therefore something entirely unique to you. So your dream candle may well not be on this list – or indeed any other! Explore the wider Cosmetify collection and check out our guide to scented candles to discover the candle right for your own personal Eden. Or, if you love the aroma but could do without the smoke, take a look at our selection of the most aroma-packed reed diffusers.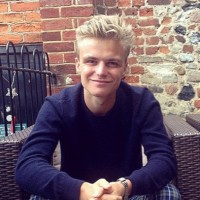 Alex has over six years of experience as a writer. He demonstrates exceptional grooming knowledge and has a natural skill for following current trends.