The Most Attractive Scents
7 Things You Might Not Know About Your Perfume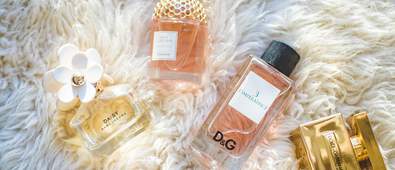 At one point in time, our 14-year-old selves were frantically googling what we could do to make the brooding guy in our Year 9 science class fancy us – cue the mass amount of articles pushing various paid product placements that claimed to make any boy fall in love with you.
Amongst some of these articles were several pages on the fragrances that will "capture his heart", which probably set a fair few of us on a perfume hunt for the perfect signature scent. Fast forward 10 years and our now older and wiser selves know better than to believe that a mere perfume could get us some form of attraction from the opposite sex – or so we thought.
Desperate to get to the end of this decade-long quest, the girls and I at Cosmetify reached out to renowned perfumer at CPL Aromas, Julie Pluchet, to see what scents men and women genuinely find attractive as well as a few other hot topic questions.
What's the difference between eau de parfum, eau de toilette and eau fraiche?
This one is really simple. Each title stands for a different concentration of perfume oil featured within the formula. All you need to know is that the higher the concentration (eau de parfum being the highest), the longer it will last – hence the more expensive price tag. However, sometimes the difference runs a lot deeper than just the concentration levels. In some instances, the perfumer may change the formula of the eau de parfum to make it richer and more sophisticated than its eau de toilette counterpart.
How important is scent when it comes to attraction?
Our choice of a romantic partner is somewhat guided by our sense of smell. This is partly genetic, but also depends on our personal tastes in scents – something that is determined by our background and our culture. With that said, some studies have concluded that humans don't have a functioning 'vomeronasal organ' – a body part that is responsible for pheromone reception. The conclusion? Humans don't rely on scent and odour to the same degree that our animal friends do.
What key scents are men most drawn to?
Overall, this is completely subjective. Men and women can be attracted to a range smells that are completely different to one another. This really depends on each individual's preferences.

However, Alan Hirsch, M.D., of the Smell and Taste Treatment and Research Foundation in Chicago let Glamour in on a few research findings. One of the results in his study found that men were particularly attracted to the scent of lily of the valley, which ranked highly compared to other aromas. Another notable and popular fragrance that men were aroused by was that of fresh, sweet orange. Notes that were reminiscent of chocolate and baby powders did not rank so well. Luckily for you, we have a huge selection of floral fresh perfume sets to get you started!
What notes do women find most attractive?
Again, this is totally subjective and down to an individual's personal tastes and experiences. There have been studies and articles that show women respond well to notes of vetiver (a woody, earthy aroma). The chemical compound hedione has also been found to stimulate a certain area of the female brain that is responsible for releasing sex hormones.
Why can't we smell fragrances on ourselves after a while?
After a while, the scent becomes like a background noise to your brain. Think about it this way: when you stay in a room with air conditioning for a long time, you eventually stop hearing that buzzing noise as your brain stops notifying you every second that there is a consistent sound. This rule also applies to how you perceive your perfume after long periods of time.
How do certain scents affect the brain?
Unlike other senses, the sense of smell directly activates the limbic system, sometimes called the "emotional brain", that is responsible for our emotions and memories. With this in mind, it is easy to understand why smell plays an important role in memory, mood and emotion. The way our brain processes the smells remains very complex though and still partly undiscovered.
How many spritzes of EDP/aftershave is the ideal amount for a first date?
This is personal and something you should judge for yourself. However, as a guideline, four to five spritzes over different points of the body is recommended. Pulse points in particular are the ideal place for your perfume to sit as the warmth generated from these areas recharges and emits the fragrance. You can also spritz it on your hair and clothes for that extra boost of longevity.
Looking for a little more extra info before you commit to your next signature scent? Read our blog on How To Pick Your Next Iconic Fragrance and our fool-proof guide to women's perfume.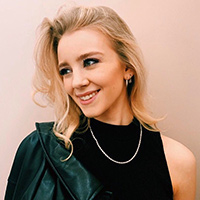 With five years' experience under her belt, Ellie has worked alongside a range of highly regarded makeup artists, giving her a real insight into what consumers should be spending their money on.