Acai Berry Skincare
Acai berry is the superfruit that's often whipped into breakfast bowls, juices and smoothies. Health gurus and food bloggers rave about its endless wellness benefits, its tasty berry-chocolate flavour, and love to snap its distinctive deep purple hue. But, as well as brightening up an Insta feed, acai berry can illuminate even the dullest of complexions and so much more.
See our acai berry guide to answer your questions like what is acai berry and is acai berry good for skin.
49 products found
Frequently Asked Questions about Acai Berry products
What is acai berry?
Native to the rainforests of South America, acai berries are a nutrient-rich fruit that grow on acai palm trees. Boasting a deep purple colour and similar in size to the blueberry, acai berries are plump, juicy and loaded with health benefits.
Since hitting the health and beauty scene, the acai berry has been labelled a superfood because it's a powerful energiser. Containing antioxidants, healthy fatty acids, amino acids and vitamins, they can be used for general wellbeing, anti-ageing and more.
Is acai berry good for skin?
They're small but they are mighty. Acai berries are rich in so many essential nutrients, making them the ultimate ingredient within skincare. They're loaded with magnesium, which nourishes dry skin; zinc, which heals wounds; copper, which hydrates; vitamins A, B and C, which defend against free radicals, plus boosts elasticity; and calcium, which repairs the skin's lipid barrier.
If that wasn't impressive enough, the berries are an anti-ageing powerhouse, thanks to their high antioxidant count. They can be used to fight against external aggressors and boost cell regeneration. When using acai berry, skin is visibly healthier and much more radiant.
Who should use acai berry?
Acai berries are safe to use by all unless you are known to be allergic to them or have hypersensitivity. As they offer so many beauty benefits, all skin types will find the acai berry valuable.
Is acai berry good for acne?
Due to its anti-inflammatory and anti-bacterial properties, acai berry makes a great treatment for oily and acne-prone skin. It can be used to target blemishes and breakouts, reduce the appearance of redness and relieve painful splitting or cracking. Acai berry oil can also help unclog pores and boost hydration and elasticity for a comfortable complexion.
Is acai berry good for hair growth?
Acai berry is just as good for hair as it is skin. All of the nutritious goodness that improves skin can fortify hair, too. For example, vitamin A and vitamin E create a protective barrier for your hair to lessen its exposure to chemicals and toxins. The proteins and healthy fats also add elasticity to hair, making it easier to brush and less likely to frizz. They also help lock in essential moisture to keep your hair and scalp conditioned. All in all, this creates a healthy environment for hair and can encourage hair growth.
How do you use acai berry?
Acai berry can be used in various forms. The most popular way to consume acai berry is in a breakfast bowl, smoothie or juice. They often come dried, frozen or as a powder and can be blitzed into a tasty recipe in no time.
In skincare, acai berry is typically incorporated into an easy-to-use formula, such as a moisturiser, face mask, serum or oil. It is also not uncommon to find acai berry within supplements. However you choose to use acai berry, it fits perfectly into a healthy daily regimen.
Are there any side effects of acai berry?
There are no noted side effects of using acai berry, both topically and as part of a diet. However, anything in excess can take a toll on health. Consuming large amounts of acai berry could irritate the colon, induce a dramatic reduction in blood pressure and amplify allergy-related symptoms. If you are pregnant or nursing, acai berry supplements can cause some complications. Be sure to check with your doctor before trying new supplements.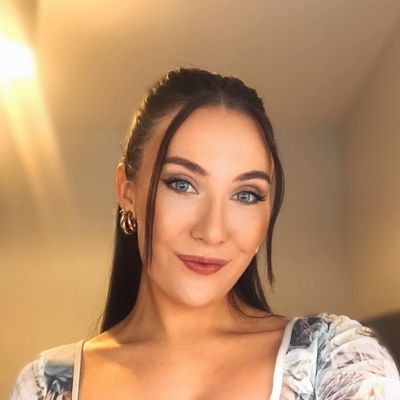 Written by Carly Cochrane, Beauty Editor