Complete Guide to Eyebrow Treatment
By Carly Cochrane, Beauty Editor
With our eyebrow treatments guide, you can find out everything you need to know before buying or using the product including what does eyebrow enhancing serum do and how do you use brow serum. If you're ready to buy or want to see our selection, visit our eyebrow treatment page.
Eyebrow Treatment FAQs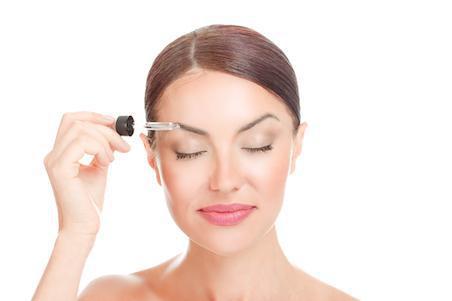 What does eyebrow enhancing serum do?
An eyebrow enhancing serum is a treatment that helps to strengthen brow hairs, boost the growth of follicles and improve the appearance of eyebrow density. Eyebrow enhancing serums can be used by those that experience natural thinning and hair loss, or have previously over-plucked eyebrows.
Typically, an eyebrow enhancing serum is formulated with peptides to stimulate healthy hair growth and utilises vitamins such as biotin and panthenol to strengthen hair. Some serums might include amino acids, plant extracts and oils like sweet almond and castor oil in order to condition and protect eyebrow hairs from weakening and falling out.
Some brow enhancing serums can show results in as little of two weeks, whilst others can take up to two to three months to flourish. Either way, eyebrow enhancing serums are an affordable treatment that can provide noticeable results.
How do you use brow serum?
Many serums are equipped with a brush or doe foot applicator, making application quick, easy and mess-free. Simply sweep the applicator across the entire brow line, ensuring that sparse areas are coated. You should apply the brow serum daily (or follow the manufacturer instructions) before going to sleep and be consistent with application, especially if you want to achieve visible results. Keep up with regular use, even after you see results, to maintain full, healthy and thick eyebrows.
Eyebrow enhancing serums are super simple to apply and can be used by all skin types. If you have a sensitive eye area, double check your product to see if it is ophthalmologist and dermatologically tested.
Find out more about how to get thicker eyebrows by visiting our Beauty Hub.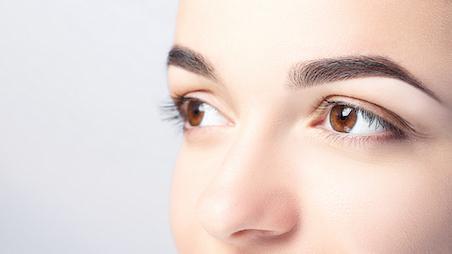 How long does it take eyebrow growth serum to work?
Eyebrows generally grow in a three to four month cycle, with regrowth noticeable around the six to eight week mark. If used correctly, eyebrow growth serums can help speed up the process.
Some brow serums can show results within two weeks of persistent use, whilst others may take anywhere from two to three months to show signs of improvement. To achieve fuller, thicker, healthier brows, you need to be consistent with application, otherwise brow hairs will return to their natural growth cycle and results will fade.
How can I thicken my eyebrows naturally?
If you would prefer to have a go at thickening your eyebrows naturally, there are many at-home remedies you can try.
Popular methods include coating eyebrows with castor oil, coconut oil and olive oil, as these ingredients are great for conditioning eyebrow hair and can aid regrowth. Simply dip a cotton bud into the oil and apply it to the entire brow, or massage a few drops into the eyebrows with your fingertips. Leave the oil on for 30 mins before wiping off with a warm cloth. You can leave coconut oil on overnight. Do this once a day to eventually strengthen, thicken and add shine to brows.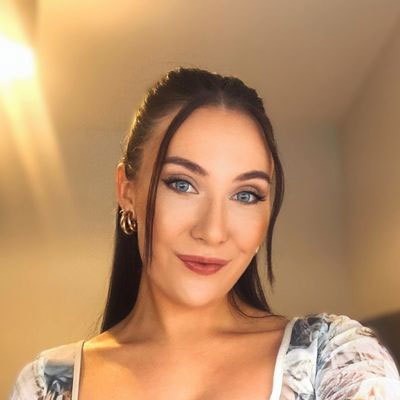 Carly is a beauty editor at Cosmetify and has been a part of our family for three years. She has over five years of experience in health, beauty and wellness writing.