Eyebrow Pomade Guide
By Carly Cochrane, Beauty Editor
With our eyebrow pomades guide, you can find out everything you need to know before buying or using the product including what is brow pomade and how do you use brow pomade. If you're ready to buy or want to see our selection, visit our eyebrow pomade page.
Eyebrow Pomade FAQs
What is brow pomade?
A brow pomade is one of the many makeup products you can use to sculpt and define your eyebrows.
It's a cream-based formula that's typically housed in a small, pocket-sized pot. Brow pomades are specially designed to supply concentrated colour, making them great for mimicking natural hairs, filling in sparse areas and defining the shape of your brow.
Whether you prefer a dramatic, defined look or a natural style that has a subtle hold, brow pomades are great option.
How do you use brow pomade?
Anyone can use a brow pomade and application is super easy.
First, you're going to want to get yourself an angled brow brush with short, stiff bristles. You can find these amongst our range of brow brushes.
Dip the brush into the pomade and tap off any excess product on the back of your hand.
Using short, light strokes, start at the centre of your brow and draw individual hairs. Continue doing this towards the tails of your brows, filling in any sparse areas. For a natural look, try and create an ombre effect, where the centre of your brows is lighter than the arches and tail. If you like a statement brow, simply apply more pressure when mimicking hair strokes.
Take a spoolie brush and gently brush through the product to blend it with your natural hairs for an authentic finish.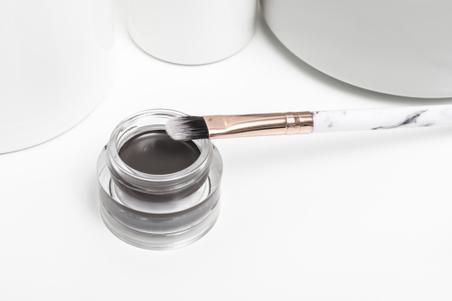 How do you soften brow pomade if it goes hard?
It's not uncommon for brow pomades to dry out from time to time. Applying a hard pomade can be much more challenging, take more time and not provide the results you desire. However, this doesn't meant that your pomade is out of date or ruined, it simply needs a little softening.
You can do this by adding anything from eye drops to bio-oil or coconut oil to your pomade and giving it a stir. This will soften the formula without affecting it's performance, leaving your pomade as good as new.
If you're using your eyebrow pomade daily, it should last anywhere between 6-8 months.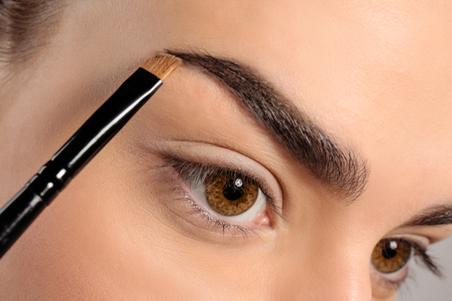 Should I use a brow pomade or brow gel?
Brow pomades and brow gels are both great products that help to define and shape your eyebrows. While they may sound similar, they can provide very different results.
Brow pomades are the ideal option if your brows are very sparse. The creamy, wax-like formula makes it easier to mimic individual hairs and achieve your desired look, whether it be natural or bold. Not to mention, pomades can be touched up throughout the day as they offer a subtle hold that doesn't flatten hairs.
On the other hand, brow gels are the quickest and easiest way to swipe colour and volume through brows. Dubbed as the 'lightweight hairspray' for eyebrows, they're the best for taming unruly hairs and giving them a strong hold.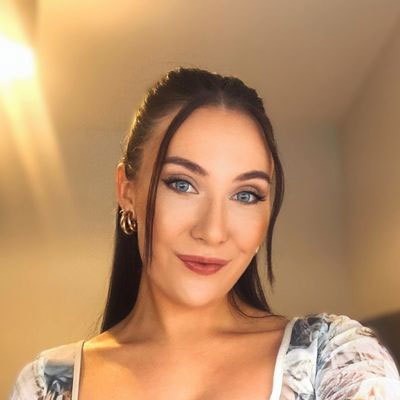 Carly is a beauty editor at Cosmetify and has been a part of our family for three years. She has over five years of experience in health, beauty and wellness writing.