Ginkgo Biloba Benefits & Uses
Ginkgo biloba has been used for its seeds for thousands of years in traditional Chinese medicine. Now, the extract from its leaves is a popular ingredient in dietary supplements due to its high levels of antioxidants and flavonoids.
See our ginkgo biloba guide to answer your questions like what is ginkgo biloba and what are the benefits of ginkgo biloba.
67 products found

Frequently Asked Questions about Ginkgo Biloba products
What is ginkgo biloba?
Ginkgo biloba extract is a best-selling herbal medicine taken from the dried leaves of the Chinese-native tree.
High in terpenoids and flavonoids, which have antioxidant effects, ginkgo biloba is taken as a supplement for brain health and energy to acne and eczema.
What are the benefits of ginkgo biloba?
The terpenoids and flavonoids within ginkgo are high in antioxidants, which are known for helping to prevent the damage caused by free radicals, including accelerated ageing. It also has anti-inflammatory benefits, making it a good option for acne- and eczema-prone skin types. Topical formulas with of ginkgo biloba for skin can work to increase skin moisture-retention and smoothness, as well as reduce roughness.
Ginkgo biloba is often used for improving cognitive function, treating bladder infections and increasing sex drive. There have also been many studies on ginkgo biloba as a supplement for anxiety, fatigue, tinnitus, blood pressure, memory and many other conditions, though generally more studies are needed.
How do you use ginkgo biloba?
Ginkgo biloba supplements come in pill form, capsules, liquid extracts and teas, all of which can be taken orally according to the product's directions.
Is ginkgo biloba safe for me?
Ginkgo biloba is generally safe in moderate amounts—just be sure to speak to your doctor before starting a new supplement and watch out for side effects.
In some cases, you definitely should not take ginkgo biloba. This list includes children, pregnant or breastfeeding women, and people with epilepsy or taking blood thinners. Elderly people should also be cautious as ginkgo biloba can increase your risk of bleeding.
Under no circumstances should you consume raw or roasted ginkgo seeds, as they can be poisonous.
What ingredients should I not mix with ginkgo biloba?
If you take any of the following medications, their effectiveness can be decreased by also taking ginkgo biloba: antidepressants, anticoagulants, diabetes medications, ibuprofen,warfarin, aspirin, garlic supplements, vitamin E, nonsteroidal anti-inflammatory drugs (NSAIDs) and statins.
Are there any side effects of ginkgo biloba?
While ginkgo biloba is generally safe for anyone not in the above groups or on the above medications, it could cause side effects like digestive problems, dizziness, headaches, muscle weakness, nausea, allergic skin reactions and diarrhoea.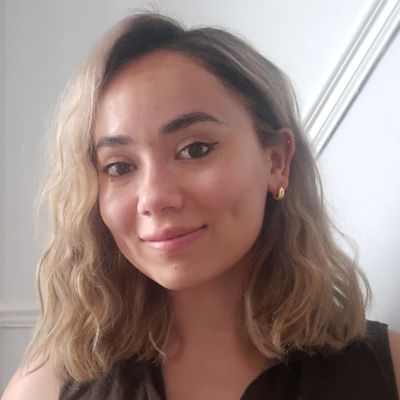 Written by Gabriella Buckner, Beauty Editor