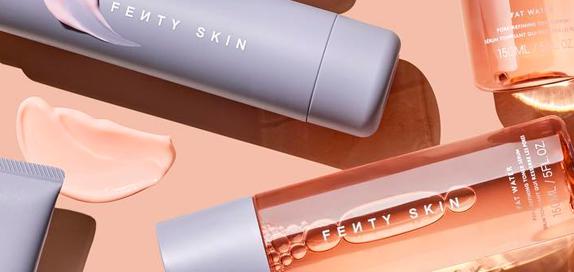 9 products found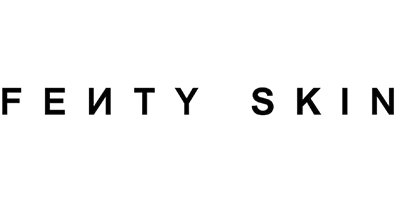 Fenty Skin is one of the hottest, most-anticipated skin care lines to ever launch, and it's finally landed on U.K shelves.
With Fenty Beauty dominating the makeup world, it was only right that Rihanna made the jump to skin care. Approachable, easy and uncomplicated, Fenty Skin is everything the global popstar and entrepreneur wished for as a teen.
Each product within this line-up has been specifically designed to complement all skin types and tones, so that everyone can rock a fresh and flawless face, even the fellas. Expect pores and dark spots to be kept in check, as Rihanna harnesses only the best ingredients from around the world and pairs them with powerhouses, like hyaluronic acid and niacinamide, for noticeable results. Plus, every formula is clean, vegan and gluten-free, and housed in recyclable and refillable packaging that's still oh-so luxurious. We love an earth-conscious Queen.
Fenty Skin is undoubtedly the new wave of skin care. It (work, work, work, work, work) works, it feels incredible and it allows you to indulge in unique textures and warm scents with zero guilt or worry.
RiRi, take a bow. Fenty Skin is nothing but a five-star skin care collection.
Why We Like Fenty Skin
"How 'bout a round of applause? Standing ovation! Rihanna is forever one step ahead of the game, whether it be music, fashion, beauty,  so it comes as no surprise that Fenty Skin is a revolutionary brand. From the forward-thinking formulas to the multi-tasking benefits and eco-friendly packaging, this collection is everything your skin needs, wants and desires. "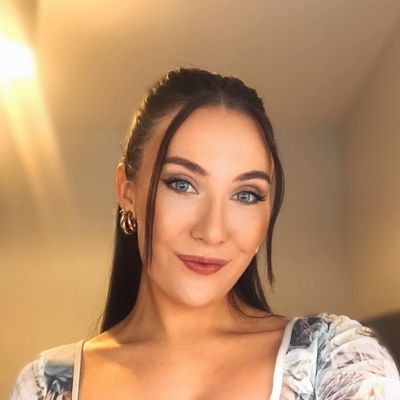 Written by Carly Cochrane, Beauty Editor
Frequently Asked Questions about Fenty Skin
Are Fenty Skin products mineral oil-free?
When possible, they use mineral oil-free ingredients.
Parabens are often mentioned when talking about cosmetic ingredients. Do they feature in Fenty Skin products?
All of their products featured on this site are paraben-free.
Do they use phthalates in their formulas?
None of their formulas or products contain phthalates.
I only buy brands that don't use animal-derived ingredients or animal by-products. Is Fenty Skin suitable for me?
Fenty Skin are 100% vegan-friendly which means their products do not contain animal-derived ingredients or by-products.
Fenty Skin claims to be cruelty-free, but what does that mean?
Fenty Skin do not test on animals, nor do they have any third parties (such as suppliers) conduct animal testing on their behalf, making them 100% cruelty-free.
Do they use alcohol in their formulas?
When possible, they create products that are alcohol-free.