Ultimate Guide to Hair Clippers and Trimmers
By Luke Chapman, Content Writer
With our hair clippers & trimmers guide, you can find out everything you need to know before buying or using the product including can you bring hair trimmers on a plane and can you use a beard trimmer to cut hair. If you're ready to buy or want to see our selection, visit our hair clippers and trimmers page.
Hair Clippers and Trimmers FAQs
Can you bring hair trimmers on a plane?
You sure can. You don't have to worry about whether to put them in your hand luggage or suitcase either, they're perfectly suitable for both. The sleek and compact design of modern hair trimmers allows them to seamlessly slide into your travel bag, and their durable nature alleviates any concern of damage.
Any premium hair trimmers have a fairly long battery life that lasts for a few weeks, so if you're heading away on a short trip you don't have to worry about packing the charger as well. If you're going travelling for a few months, a charger is necessary, but they're often nimble and take up little space.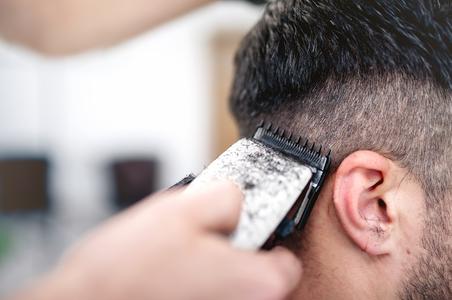 Can you use a beard trimmer to cut hair?
You canuse a beard trimmer on your head hair, but you may end up regretting it. Though beard trimmers and hair trimmers look the same at a glance, there are a few subtle differences. Hair trimmers are wider and have larger swathes because they typically have more surface area to cover. Beard trimmers are sleeker and more compact, purposely designed for precise, intricate motions.
If you don't have time to go to the barbers or buy a hair trimmer before a date or business meeting, you can have a go with the beard trimmer, but bear in mind that it will take much longer. However, if you're willing to put in the time and effort, the narrower swathes can be ideal for a crisp finish. It all depends on how confident you are wielding the trimmer.
How do I cut hair with clippers?
Lockdown has made hairdressers and barbers out of all of us. Many people have got a friend or family member to cut their hair or had a go at it themselves, and if you haven't yet but want to take the plunge, here's a guide to give you a helping hand.
If your hair has grown quite long, it's worth washing and conditioning it beforehand to make the job a bit smoother. It also reduces the risk of getting pesky dry hair stuck in the swathes. We also strongly recommend you find a mirror to help you maneouvre the trimmer with confidence, else you're going out at it blind (and that never ends well).
Start with the sides and the back of your head, preferably using a smaller mirror to guide you. Finish with the top of your head and then touch up any bits you may have missed. Give it a rinse over once you're finished and pat down with a towel.
Can I find cordless hair clippers?
Hair clippers with cords are left in the past. Every worthwhile electrical brand now produces cordless hair clippers, making your job that bit easier. Major brands recognised that having to find an outlet before giving your hair a trim is very inconvenient, so now you can take your clippers anywhere in the house.
The versatility of modern day hair clippers allows you to take them abroad or in a travel bag for a weekend away. Just make sure they're fully charged before you leave and you're good to go. Such is the demand of cordless hair clippers, they're relatively inexpensive; the prices often range from £20-£110, depending on quality and the brand.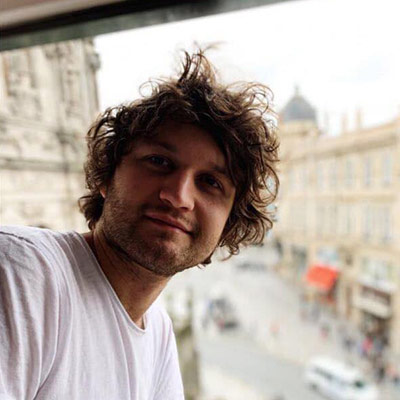 After six years of experience in content writing, Luke followed his passion for male grooming, particularly fragrances, hair styling and natural skin care.