Face Powder Guide
By Rebecca Jenkinson, Beauty Writer
With our face powders guide, you can find out everything you need to know before buying or using the product including should I use setting powder or setting spray and what is face powder used for. If you're ready to buy or want to see our selection, visit our face powder page.
Face Powder FAQs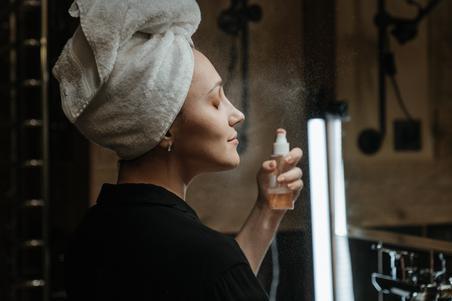 Should I use setting powder or setting spray?
This all depends on your skin type. For oily complexions, powders are a great way at tackling shine and creating a matte base. Whereas dry skin may benefit from a spritz of hydrating setting spray. For the ultimate long-lasting finish, why not use both? This ensures your makeup won't budge, even when the midday makeup slump hits.
Setting sprays are fantastic at keeping your entire look in place. Powders, on the other hand, are great for setting specific areas, such as your T-zone or under your eyes. With powder you can be more precise with application and you can achieve different finishes, such as shimmering, matte, natural or velvety.
What is face powder used for?
Face powder is mostly used to set makeup in place or to mattify oily complexions. Dust, blend and buff powder over the oily areas to help banish shine and stop your makeup from melting away. You can also use loose face powders to bake your contour to help create a crease-free finish.
A staple in any makeup bag, face powders come in all shades, finishes and tones. Find some of the best face powders in the biz from your favourite from leading makeup brands, such as IT Cosmetics, Giorgio Armani, Laura Mercier and bareMinerals.
How do you apply a setting powder?
Setting powder is super simple to use. First apply your foundation, concealer and contour. Once you're happy with your base makeup take a big fluffy brush, beauty sponge or a powder puff to apply setting powder. For oily skin types, pat the powder into your T-zone. And for lighter coverage on dry skin, simply dust over the areas you want to lock in place.
When choosing your preferred powders, keep in mind pressed powders offer slightly more coverage – perfect if you want a long-lasting full face of makeup. Whereas loose setting powders are more lightweight – great for natural makeup days.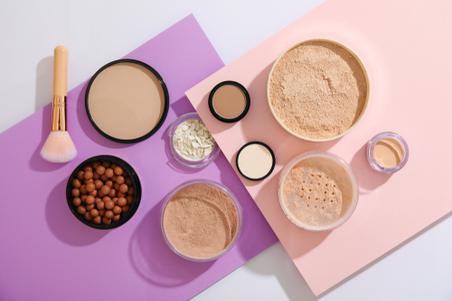 What is face baking powder?
Starkly different to the thing found in your kitchen cupboard, face baking powder is simply translucent loose setting powder. Used by celebrities, drag queens, makeup artists and influencers alike, it's one trend that has a long history.
The basic gist of 'baking' is applying a layer of loose powder to your face (under the eyes and under your cheek contour) for 5 minutes to allow the natural heat from your skin to set your base. You then simply dust away any excess to reveal killer contour and brighter under eyes.
Translucent baking powders also help banish shine, while tinted formulas can help brighten, tone and smooth your complexion.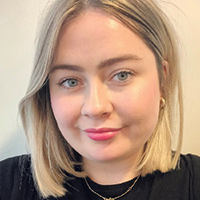 Rebecca is a content writer with over three years' experience and a keen interest in cosmetics. Cosmetify allows her to combine her blogging skills with her passion for beauty.