Ultimate Guide to Shaving Cream and Gel for Women
By Rebecca Jenkinson, Beauty Writer
With our women's shaving gels guide, you can find out everything you need to know before buying or using the product including why should I use shaving cream and what ingredients should I look out for in shaving cream. If you're ready to buy or want to see our selection, visit our shaving cream and gel for women page.
Shaving Cream and Gel for Women FAQs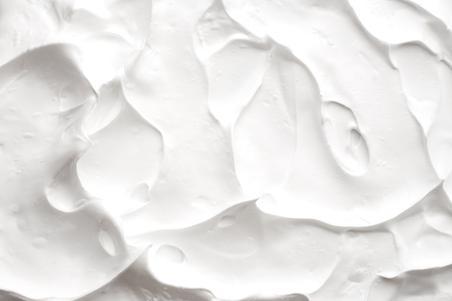 Why should I use shaving cream?
When prepping the skin, a shaving cream or shaving gel is an essential protective step. Not only does it help lock in moisture, but it also helps prevent pesky ingrown hairs, razor burns, cuts, irritations and rashes.
Shaving creams for women also help razors glide more easily over the skin, minimising uncomfortable friction and ensuring a silky, smooth finish. Not to mention, it helps you track your strokes to make sure you don't miss that tricky spot on the back of your legs. So, whether you're shaving your legs, under arms or even your bikini line, don't forget you're shaving cream.
What ingredients should I look out for in shaving cream?
If you have sensitive skin or suffer from skin conditions, such as eczema or psoriasis, it's important to check the ingredient list on shaving cream and gels. Parabens, phthalates and alcohol are all ingredients that can dry out the skin and can cause irritations. Fragrance can also cause issues for sensitive skin sufferers.
It's all about trial and error, as what works for your skin may not work for someone else's. However, if your skin is dry, dehydrated and in desperate need of a hit of moisture, then it's crucial to search for shaving creams and gels that are infused with hydrating and soothing ingredients. This can include showstoppers such as hydrating glycerin, calming chamomile and comforting aloe vera.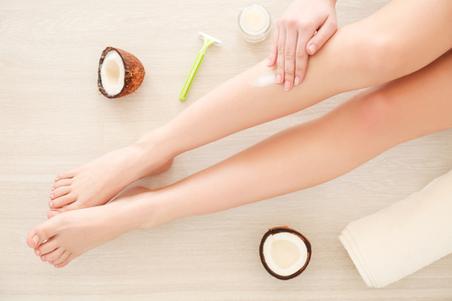 How do I use shaving cream?
If you're shaving your legs, hop in the shower and create a lather in your hands with the cream. Then gently massage along the areas you want to shave, creating a soapy, foamy consistency. Then to remove the hair take your razor and shave against the direction the hair grows to prevent irritations, rashes and ingrown hairs.
Your chosen shaving gel or cream will also help prevent razor burn and make sure the blades glide easily across yours legs, under arms or bikini line. When you're finished shaving simply rinse your body in the shower or bath. For extra soft skin, follow up with your favourite moisturise or body cream post shower.
What is the best shaving cream for women's legs?
Here at Cosmetify, we offer a range of shaving creams for both men and women - all with their very own specific features, formulations and nourishing qualities. However, for shaving your legs we recommend big beauty brands such as Shaveworks, Aesop and Aromatherapy Associates.
Choose from foams, creams and gels to achieve the closest, smoothest shave. It couldn't be easier than with our innovative search filters. Not only do they make the entire searching process much quicker, but they also help you find exactly what you're looking for. Whether you're searching for a vegan-friendly solutions or paraben free formulas, you can find it in our range of products.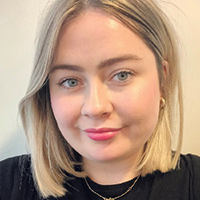 Rebecca is a content writer with over three years' experience and a keen interest in cosmetics. Cosmetify allows her to combine her blogging skills with her passion for beauty.