The Best Anti-Dandruff Shampoo
How To Choose The Best Anti-Dandruff Shampoo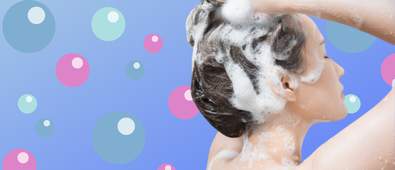 Dandruff is a common problem that can affect everyone, including your mum, dad, and even your grandma. But, just because it's common doesn't mean you have to suffer in silence. Don't let that pesky, reoccurring dandruff get the better of you and your 'do. Instead, act fast and get your mitts on the best anti-dandruff shampoos around town.
Not sure where to start? That's where the hair aficionados at Cosmetify come in. We've come up with a handy how-to guide on choosing the best anti-dandruff shampoos, alongside our top tips for achieving gorgeous, dandruff-free locks.
What causes dandruff?
Before we get into the nitty-gritty, it's good to understand the main causes of dandruff:
Seborrheic dermatitis
Eczema
Psoriasis
Contact dermatitis
Before you start, it's not just poor hygiene that can cause dandruff. In fact, the main offender of dandruff is often seborrheic dermatitis, which is the result of specific genes and hormones. This creates scaly, flaky, itchy, red patches on the scalp (ouch!). Other factors that play a part in the health of your scalp are stress, weather conditions, styling tools and other common skin conditions such as eczema, psoriasis and contact dermatitis.
More often than not, common cases of dandruff can be solved in the comfort of your own shower. However, if the problem persists or it's accompanied by other symptoms then it's always best to seek professional advice from your local pharmacist or GP.
Otherwise, anti-dandruff shampoo is the best, cheapest and quickest solution. But, with so many options, how do you know which one to choose?
Dandruff-busting ingredients:
When it comes to choosing the best anti-dandruff shampoos on the market, you've got a lot of scope. The main way to differentiate between the pros and the cons is by looking closely at the ingredient list. Here are some key ingredients you should look out for when lusting after a flake-free finish:
Zinc pyrithione – Probably one of the most common treatments for flaky scalps. It has antibacterial and anti-fungal properties, which effectively help in clearing up seborrheic dermatitis.
Salicylic acid – An ingredient commonly found in cleansers, moisturisers and serums, but can also be used in shampoo and conditioners to help remove dead skin cells and regulate dandruff. However, some people might find that this can cause more dryness, so we recommend slowly testing products if you already suffer from a dry scalp.
Selenium sulphide – Helps relieve and soothe any flaking or itching on the scalp. Like zinc pyrithione, it also has anti-fungal properties and helps clear the skin for a totally flawless finish.
Tea tree oil – A natural remedy that can be used to soothe dry, itchy heads. Again, it has natural anti-fungal properties, which kicks dandruff to the curb.
Top tips for dandruff-free locks:
Shop around
What works for someone else might not work for you. Whether you have short hair, thick locks or colour-treated tresses, there are a lot of major differences in all our hairstyles. That's why it's important for Goldilocks to shop around and try a few different anti-dandruff solutions until she finds just the right fit.
Wash properly
A simple lather, rinse and repeat won't do the trick when it comes to removing dandruff. Instead, most formulas require a deep scalp massage. Ensure your hair is wet, lather up the shampoo and then thoroughly massage the formula into your scalp. You can even add a scalp brush into the mix for an extra relaxing massage. Some formulas then suggest you leave it to sit for five minutes, so it can really get to work. And, as always, wash any remaining product thoroughly out for squeaky-clean tresses.
Wash often
Hair training may have to take a break if you suffer from an itchy scalp. It's important to maintain a regular cycle when washing your hair to keep your scalp healthy, soothed and flake-free. If you're only washing your hair once a week, it's time to up the ante and wash that dry shampoo out.
Avoid harsh ingredients
When you have dandruff under control and want to start using regular shampoos again, make sure you opt for a formula free from parabens and sulphates. These shampoos tend to be a lot more gentle on the scalp and also help to keep your skin calm and nourished.
So there you have it, a how-to guide on choosing the best anti-dandruff shampoos. If you're in need of some more hair care tips and tricks, head on over to the Beauty Hub or take a look at the Best Shampoo For Hair Growth.
Related Categories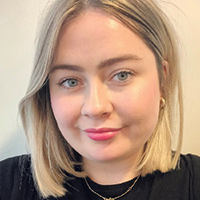 Rebecca is a content writer with over three years' experience and a keen interest in cosmetics. Cosmetify allows her to combine her blogging skills with her passion for beauty.