Top Women-Owned Beauty Brands
Female-Founded Beauty Brands to Support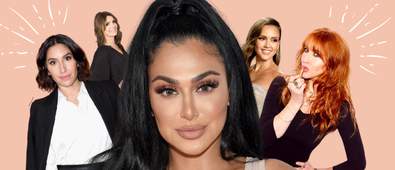 We think it's fair to say that the cosmetics industry has a primary focus on appealing to women, targeting us with 'do-it-all' formulas, aesthetically-pleasing packaging and a promise that we will never suffer from lack-lustre skin. So, with that in mind, you'd think that the majority of beauty brands are female-founded and innovated by savvy, in-the-know businesswomen, right? Unfortunately not.
After a little Google search, we were baffled to find that 71% of leadership roles within the beauty industry are held by men.
That stat is pretty shocking, so we want to put some beauty brands launched by women onto your radar - it is International Women's Day after all. While splurging out on an extra eyeshadow palette might not be the most ground-breaking way to show support, being aware of self-made female founders can never go amiss, especially in a market that is oversaturated with a male presence.
1. Drunk Elephant
Founded by Tiffany Masterson, Drunk Elephant has become a fast success that has won over the hearts of both men and women everywhere with their classic skin care formulations.
Tiffany first created the brand when trying to solve her own skin woes, suffering from sensitive and irritable skin. Producing her own fragrance-free and natural remedies, Tiffany's creations soon became a roaring success, forming the now cult-followed brand.
Best-selling product:
2. Charlotte Tilbury
Having worked as a makeup artist for the rich and famous, Charlotte Tilbury has collected a wealth of knowledge and insider secrets when it comes to achieving a flawless complexion. Bottling up this experience, Charlotte soon created a worldwide beauty empire that is a leading brand within the beauty hemisphere, shaking up the industry one foundation at a time.
Best-selling product:
3. OUAI
Fed up and overwhelmed with the sheer amount of hair care products on the market, OUAI founder Jen Atkin decided enough was enough, taking matters into her own hands. Listening to her loyal followers and combining her extensive hair care insight, Jen went about creating an array of products that were both cool and curated, catering to the modern-day woman. Today, OUAI is one of the leading and most sought-after hair care brands that sells simple, affordable yet luxurious solutions for everyday hair concerns.
Best-selling product:
4. Honest Beauty
With a heavy focus around brand transparency and responsible products, Honest Beauty is a name worth knowing about. Born from the brain of Jessica Alba, Honest Beauty is a luxe yet conscious beauty brand that is gaining worldwide attention due to its intelligent products and natural ingredients.
Best-selling product:
5. Huda Beauty
Having studied finance at university, Huda Kattan did not foresee owning a cosmetics brand – despite her undying love for makeup. After being made redundant from her job in finance, Huda turned her attention to beauty, studying makeup which then led to her working with incredible makeup artists and brands. This paired with Huda's beauty blog is what formed the beginning of her now global beauty empire.
Best-selling product:
6. Sigma Beauty
Molecular bacteriologist and civil engineer, Simone Xavier, is the brains behind our favourite brush brand Sigma Beauty, injecting pure dedication, originality and intelligence into every design. Her pilot brush set soon went down a storm, leading to her owning one of the most successful beauty brush brands on the market.
Best-selling product:
7. beautyblender
Only a beauty boss like Rea Ann Silva could design and create such an innovative and time-saving tool. The beautyblender sponge is now a weapon of choice for both professionals and amateurs alike, helping to smooth out foundation lines for a totally flawless finish.
Best-selling product:
8. KVD Vegan Beauty
Her passion for makeup paired with her tattoo artistry saw Kat Von D cook up a range of high-performance products. The collection includes the iconic Tattoo Liner, plus the most recent viral sensation, the Good Apple Skin-Perfecting Foundation Balm.
9. Fenty Beauty
How could we write this list without mention the #girlboss that is Rihanna. She's conquered both the music and fashion industries and shows no sign of slowing down as she wins over the beauty world with her extensive shade ranges and ingenious formulations.
Best-selling product:
10. Kate Somerville
Kate Somerville is known for her star-studded Hollywood clinic, with celebrities and editors alike trusting her impressive range of skin care essentials. Kate's skin care selection is filled to the brim with active-packed that alleviate the symptoms of dry skin and eczema.
Best-selling product:
If you don't know, now is the time to get to know Pat McGrath. Anna Wintour dubbed her as "the most influential makeup artist in the world", and it's clear to see why. Having collaborated with top designers and created picture-perfect looks backstage at fashion week, Pat McGrath knows exactly how to serve face. If you're not afraid to experiment with colour, you'll love all that Pat McGrath has to offer.
Stranger Things superstar Millie Bobby Brown launched Florence By Mills in her late teens, making her the youngest girl boss to feature in our line-up. Offering a mix of makeup and skincare, the range caters to all ages, from teens to adults, and tackles all types of skin concerns.
Ending the search for 'a miracle in a bottle' is Emma Hardie. As an accomplished holistic facialist and a leading pioneer in natural healing and skin rejuvenation, she's a lady you'll want to add to your skincare routine.
If you're struggling to get your beauty sleep, allow us to introduce you to Fiona Stewart. She's single-handedly revolutionised our night-time routine as her collection of silk pillowcases, sleep masks and hair ties look after both your skin and hair whilst you catch those all-important z's.
Coming to your rescue, First Aid Beauty has a bunch of remedies for your skin concerns. Lilli Gordon launched the brand in 2008 with a mission to provide sensitive skin types with high-end solutions.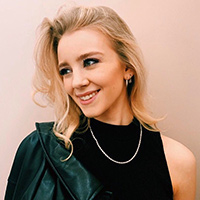 With five years' experience under her belt, Ellie has worked alongside a range of highly regarded makeup artists, giving her a real insight into what consumers should be spending their money on.