The 10 Best Liquid Bronzers for Sunkissed Skin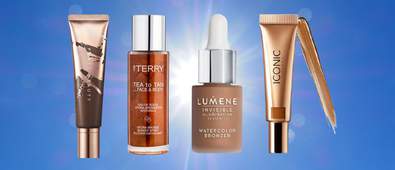 Bronzer is a makeup bag essential in our eyes. No ifs. No buts. No maybes.
Not only can it help you add dimension to the curves and contours of your face, but it can also help you fake a sunkissed glow when you're stuck in a dull, grey and rainy town. I mean, did we even have a summer?
We love discovering a plethora of types, textures and formats and have tried all the best bronzers on the market. Whether you prefer a liquid, powder or cream bronzer, there's a formula to suit every skin type.
Although we do love a powder bronzer, they can sometimes look a little cakey. For a more natural makeup look, we prefer using a liquid solution. That's why we've created the ultimate list of all the best liquid bronzers to help you create sexy, sunkissed skin.
How to use liquid bronzer
Before we get into the best solutions, we thought we should just clarify how best to apply liquid bronzer.
First off, you'll need a makeup brush or a makeup sponge. Depending on the formula and the consistency, you can mix your liquid bronzer with your foundation and blend all over your face for an entire glowy look. Or dispense a small amount on the back of your hand and apply straight over your base makeup using your tool of choice.
Start by blending the liquid bronzer in a 3 motion around the temples, the cheekbones and the jawline. For an extra gorgeous glow, apply the colour across any areas that will naturally catch the sun, such as the bridge of the nose and the forehead.
The best liquid bronzers
So, without further ado here is the rundown of our top 10 liquid bronzers...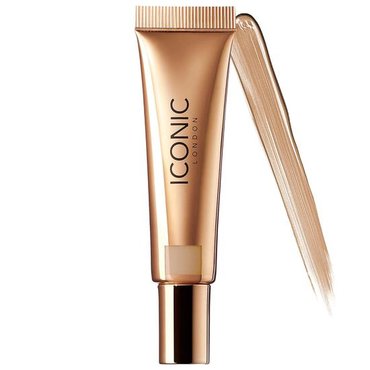 £21.24
We luuuurrve this sheer bronzer from ICONIC London. Not only is it super blendable and melts into the skin, but you can also build up the colour to create the ultimate tanned, glowy look. It comes in six versatile shades for every skin tone and has a 100% vegan-friendly formula. Big tick from us!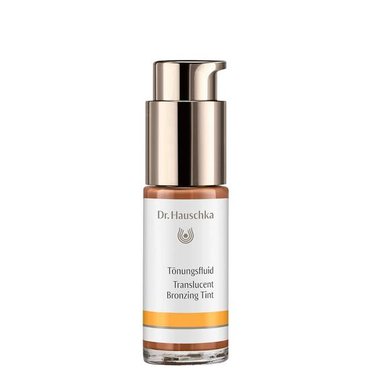 £19.95
This bronzing tint is great mixed with your favourite day cream on days when you want a natural glow and a no-makeup makeup look. You can also use as a bronzer on specific areas of the face, such as the cheekbones and the nose. Free from nasties, this formula feels weightless on the skin and is a fabulous one to keep in your kit.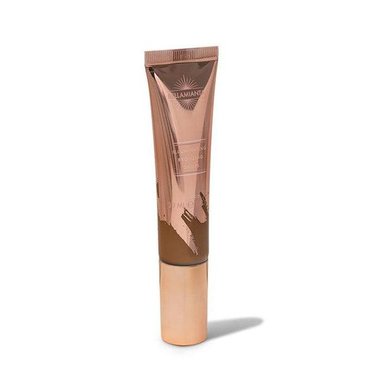 £22.08
You can wear this super lightweight formula alone, mixed with foundation or with your favourite moisturiser. The bronzer drops effortlessly blend across the skin to ensure a warm, glowy colour that lasts all day long. It's a perfect remedy to brighten up any grey, cloudy days.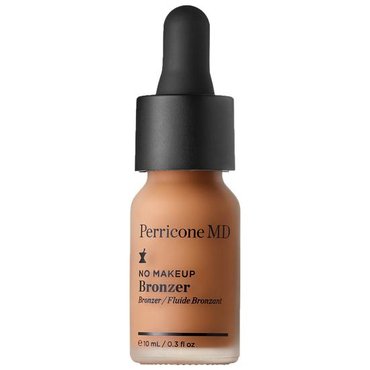 £22.80
Don't want any shimmer in your bronzer? Don't worry, Perricone MD to the rescue with their liquid bronzer. This weightless formula gives your skin a warm, sunkissed glow. It even contains vitamin C ester which helps brighten the skin and diminish any discolouration.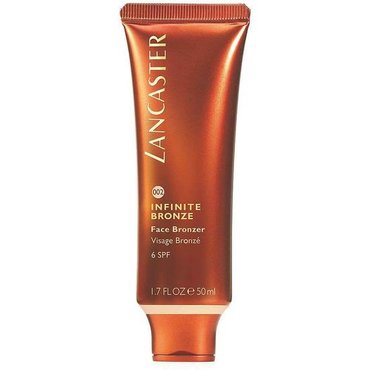 £8.44

£10.95

(23% off)
For a long-lasting bronzing, give this Infinite Bronze Face Bronzer form Lancaster a go. Formulated to even out your complexion, enhance a natural tan or add a touch of sunny colour, it adds a healthy radiance to skin in seconds.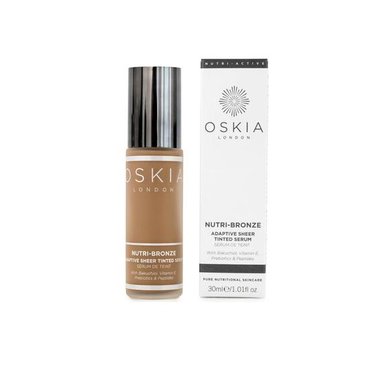 £60.80

£64.00

(5% off)
Want to achieve a bronzed complexion without using typical makeup products? This one is for you. The Oskia Nutri-Bronze formula blends effortlessly across the complexion and ensures a streak-free, sunkissed look. Plus, it washes off with a simple cleanser so it's an easy way to add a glow without the commitment of face fake tan.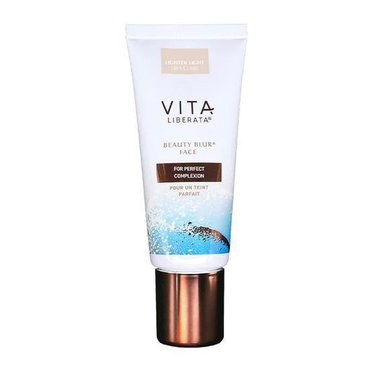 £30.93
Talking about makeup bag must-haves, this multitasking solution from Vita Liberata should take number one top spot for bronzed beauty babes. The formula can be mixed with your fave foundation, or you can wear alone for a beautiful glowy finish.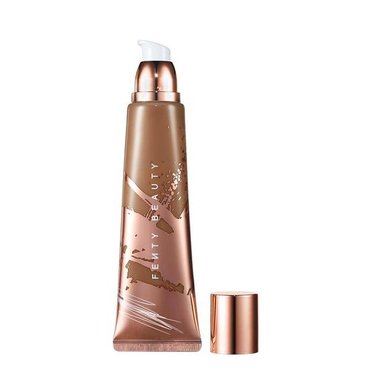 £34.00

£40.00

(15% off)
RiRi is the queen of makeup and our hearts. We love her Body Sauce Body Luminizing Tint as it helps take that sunkissed bronze glow across our whole body. It adds a warm, subtle shimmer to the skin and comes in array of beautiful shades for every skin tone. And don't worry, it's sweat resistant and transfer-proof so will last until the party ends.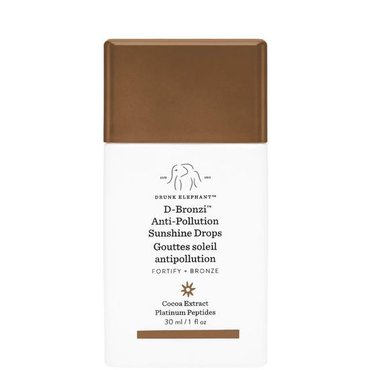 £31.00
This impressive formula is a popular one among beauty editors and influencers. Add a few drops into your face moisturiser or your body lotion to get an all over gorgeous bronzed glow. It contains a mega mix of antioxidants and vitamins, which help shield the face against pollution and ensure a healthy skin barrier.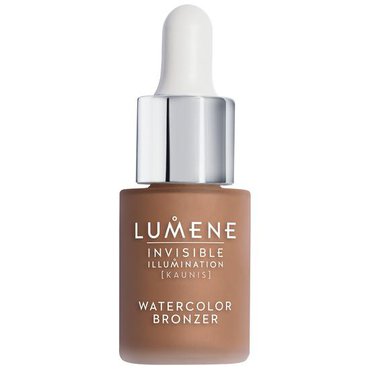 £18.00

£22.50

(20% off)
Whatever the weather, this Lumene bronzer is a must in your daily makeup routine. All year round you can achieve a radiant, sunkissed glow by dotting and blending this formula across the skin. Plus, it has a buildable coverage which delivers a luminous finish.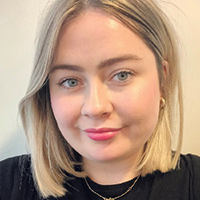 Rebecca is a content writer with over three years' experience and a keen interest in cosmetics. Cosmetify allows her to combine her blogging skills with her passion for beauty.