Sheet Mask Guide
By Rebecca Jenkinson, Beauty Writer
With our sheet masks guide, you can find out everything you need to know before buying or using the product including can you reuse a sheet mask and how often should you use sheet masks. If you're ready to buy or want to see our selection, visit our sheet mask page.
Sheet Mask FAQs
Can you reuse a sheet mask?
Unless stated otherwise, only use sheet masks once. Don't reuse the same sheet mask again and again, because after each use the mask dries out as the formula absorbs into the skin. Not to mention, some sheet masks draw out impurities and dirt from you face, leaving the mask full of bacteria. For hygienic reasons, it's best to stick to a new, clean mask every time you want a quick skin boost.
Make sure you stock up on your favourites and new multi-packs. Here at Cosmetify, we have hundreds for you to choose from, with cruelty-free and vegan-friendly formulas on offer. Discover nourishing, hydrating and purifying masks from leading skincare brands like Saturday Skin, Wishful, Garnier and GLAMGLOW.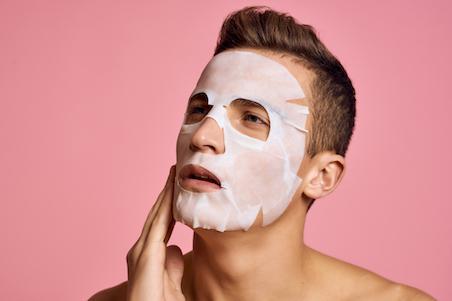 How often should you use sheet masks?
Sheet masks are a fun part of any skincare routine. Although you can use them as many times as you want, we recommend three times per week. This helps pep up your complexion on dull days and keeps your skin feeling fresh, smooth and supple.
Sheet masks are also perfect for pamper days when you want to switch off and relax. Or, if you're in dire need of an extra dose of moisture, sheet masks are you cheat sheet to healthy-looking skin. They are also great before big events to prep your skin for makeup and help you a achieve a glowy, gorgeous complexion.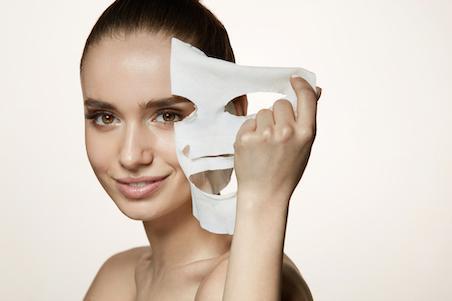 What do sheet masks do for your skin?
Sheet masks plump, brighten and hydrate your skin in as little as 15 minutes. Depending which brand and product you choose, you can find sheets masks to improve radiance, soothe irritations and even promote a youthful glow. With hundreds of sheet masks on the market, look out for nourishing star ingredients like hyaluronic acid, vitamin C, collagen, aloe vera and coconut oil.
The physical barrier of the sheet mask helps saturate your skin with the formula quickly and effectively. They are also a budget-friendly alternative to expensive spa days and clinical treatments. To find out more, browse of huge collection and find top picks including Korean sheet masks from Oh K!, Dr.Jart+ and Tony Moly, and check out the best sheet masks for men on our blog.
Do you wash your face after using a sheet mask?
No, don't wash your face after using a sheet mask. Infused with serum-like formulas, sheet masks leave behind glowy, hydrated skin. Just as you wouldn't wash away your serums and essences, you shouldn't wash away the hard-working ingredients from the sheet mask.
However, if the products are taking a little too long to absorb, why not work into the skin using a facial roller or massage tool like a gua sha? These handy skincare tools are the perfect way to ease muscles tensions in the face, as well as activating the ingredients in the sheet mask. Simply swipe over the cheeks, jawline, around the eyes and the forehead to help massage the formula across the face.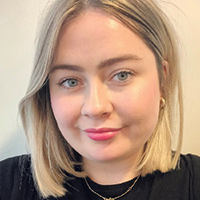 Rebecca is a content writer with over three years' experience and a keen interest in cosmetics. Cosmetify allows her to combine her blogging skills with her passion for beauty.