Complete Guide to Exfoliating Face Masks
By Carly Cochrane, Beauty Editor
With our exfoliating face masks guide, you can find out everything you need to know before buying or using the product including what is an exfoliating face mask and what ingredients are used in an exfoliating face mask. If you're ready to buy or want to see our selection, visit our exfoliating face masks page.
Exfoliating Face Masks FAQs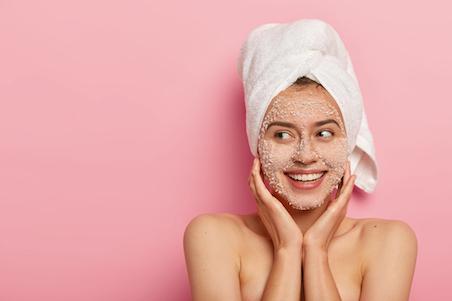 What is an exfoliating face mask?
Exfoliating masks are packed with all the beautifying benefits of a physical face scrub, the only difference being that they are much less abrasive on the skin. That's right, exfoliating masks are considered a form of chemical exfoliation as they utilise acids to draw out the dirt and impurities that dull skin. Once applied, the mask breaks down the dead cells that are on the surface of the skin, ultimately leaving you with a brighter, smoother and more even-toned complexion. Not to mention, they draw out any excess oil, reduce hyperpigmentation and unclog pores, making them a stellar option for acne-prone skin types.
Typically, exfoliating masks arrive in the form of a cream, gel or clay and are suitable for all skin types, including mature and sensitive.
What ingredients are used in an exfoliating face mask?
The most common ingredients found in exfoliating face masks are alpha-hydroxy acids (AHAs) and beta-hydroxy acids (BHAs). AHAs include the likes of lactic, glycolic and fruit acids and are great at peeling away the surface of your skin in order to refine and renew tone and texture. BHAs include agents such as salicylic acid and willow bark extract, which are better at getting deep into the pores and removing dirt, impurities and excess oils.
Depending on your skin type and concerns, you can shop exfoliating face masks that utilise additional ingredients, like squalane (to lock in moisture), charcoal (for extra purifying benefits) and rose water (to soothe irritation and redness).
How often should I use an exfoliating face mask?
As a general rule, and as recommended by experts, exfoliating face masks can be used about two to three times a week. However, this may vary depending on how your skin handles the chemical ingredients that are often used in the formula. Oilier skin types are usually more tolerant, but sensitive and mature skin types may find that it's best to use an exfoliating mask once or twice a week. We always recommend carrying out a patch test on a small area of skin beforehand, especially if you are trying an exfoliating face mask for the first time.
What is the best way to exfoliate your face?
Exfoliating face masks are one of the best ways to exfoliate your face as they refine and renew skin without causing micro-tears or abrasions, which is a common factor when using face scrubs and facial cleansing brushes. Not to mention, they're super easy to use. Simply apply a thin layer of mask to clean, dry skin. If you really want to purge the dirt and impurities out of your skin, you can steam your face beforehand. This will open up your pores and allow the mask to get down and dirty. Leave the mask on for 10 to 15 minutes, then rinse off with warm water and a washcloth.
If you're looking for the best exfoliating face masks, then some of the cult-favourites come from brands such as Summer Fridays, Ole Henriksen, NUXE and NIP + FAB.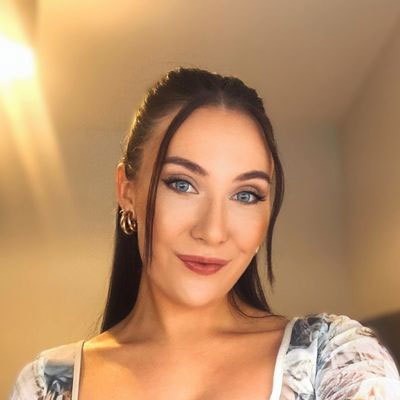 Carly is a beauty editor at Cosmetify and has been a part of our family for three years. She has over five years of experience in health, beauty and wellness writing.