The Best Dry Scalp Treatments
The 10 Best Dry Scalp Treatments for Flakes and Itchiness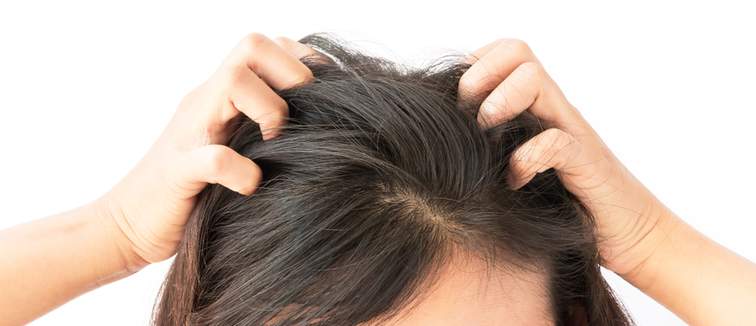 While a dry scalp isn't the cutest look, it's not uncommon. Sunburn, environmental pollution and a build-up of hair products such as shampoo, styling gel and hairspray are all enough to throw your scalp off balance.
If you've noticed small, dry flakes sliding off your hair when you style locks or have been experiencing mild irritation and itchiness, then it's possible that your scalp is thirsting for a hit of hydration.
Much like how you would treat dry skin, a dry scalp simply needs a moisture boost. Luckily, scalp care is a big deal in the industry at the moment, meaning brands have everything you need and more to help get to the root of the problem.
Keep scrolling to discover some of the best dry scalp treatments on the market and visit our guide to scalp treatments for extra tips.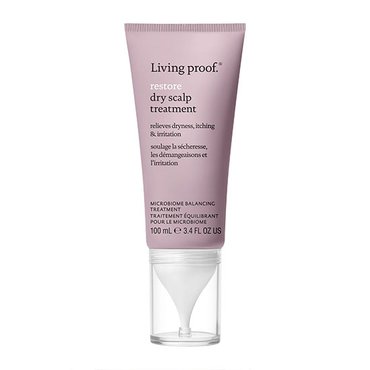 Living Proof Restore Dry Scalp Treatment
Bursting with hyaluronic acid, this dry scalp treatment from Living Proof is all you need to fix flakes and irritation, fast. Better still, a vitamin B3 based microbiome keeps your scalp balanced so you can indulge in long-lasting relief.
Go To Store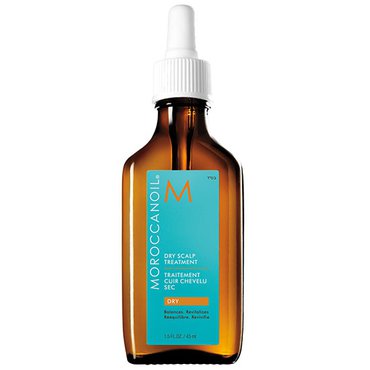 Moroccanoil Dry Scalp Treatment
Moroccanoil combine antioxidant-rich argan oil with lavender and geranium essential oils to instantly soothe scalp irritation and dryness. The result? Signs of flakes are reduced, the scalp is rebalanced and hair is given a new lease of life.
Go To Store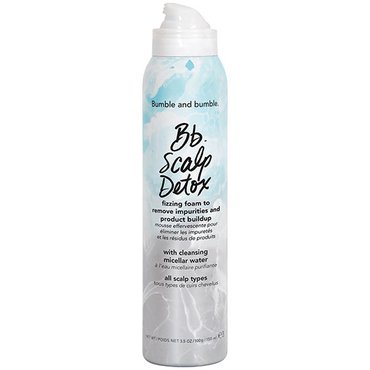 Bumble and bumble Scalp Detox
If your scalp is currently laced with a layer of dry shampoo and hairspray then you need to detox, ASAP. This fizzing foam formula from Bumble and bumble prevents dryness, flaking and irritation by stripping away the dirt, oil, product build-up and dead skin cells that sit on top of the scalp.
Go To Store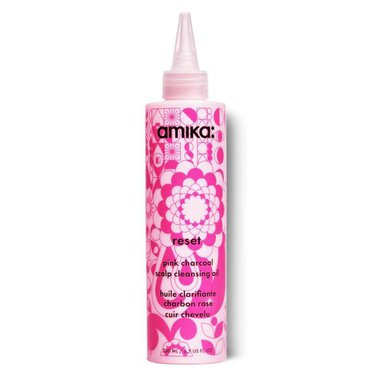 Amika Reset Pink Charcoal Scalp Cleansing Oil
This oil-to-foam treatment allows you to hit the reset button on your scalp. It utilises French pink clay and charcoal to exfoliate, detoxify and encourage healthy hair growth. Can we please appreciate that pretty pink packaging also - it'll look fabulous on the shower shelf.
Go To Store
Paul Mitchell Tea Tree Hair & Scalp Treatment
A session with Paul Mitchell will have you feeling fresher than fresh. This treatment is perfect for scalps that are irritated and a little on the sore side. Powered by tea tree, it soothes, cleanses and nourishes your scalp so that you can feel comfortable once more.
Go To Store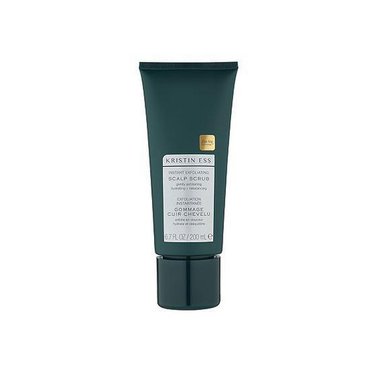 Kristin Ess Instant Exfoliating Scalp Scrub
Invest in a scalp scrub that goes the extra mile. Promising to remove flakes, product build-up, oil and hard water deposits, this non-drying exfoliating scrub is your fast track to a cleaner scalp.
Go To Store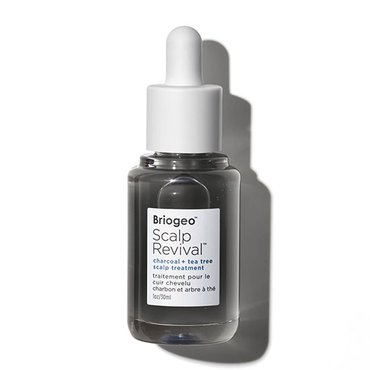 Briogeo Scalp Revival Charcoal + Tea Tree Scalp Treatment
Wave bye-bye to dryness, inflammation and irritation as this treatment eliminates the impurities that are running riot across your scalp. Mint oils are used for their ability to soothe and restore health, allowing you to reveal a stronger scalp and lustrous locks.
Go To Store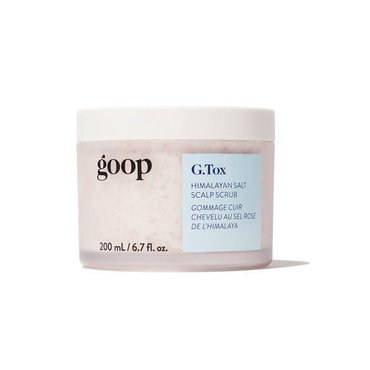 Goop G.Tox Himalayan Salt Scalp Scrub Shampoo
Sometimes a plain old shampoo doesn't do the job properly. Get down and dirty with this salt scalp scrub shampoo from Goop. Boasting a whipped texture and infused with Himalayan pink salt, it detoxifies and clarifies leaving your scalp feeling nothing but refreshed.
Go To Store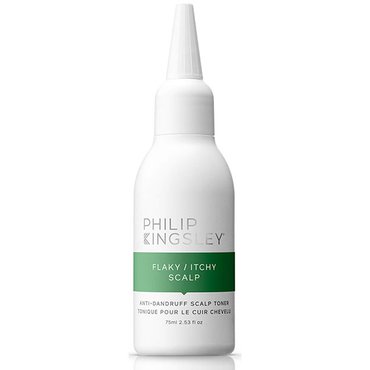 Philip Kingsley Flaky/Itchy Anti-Dandruff Scalp Toner
Look forward to a flake-free scalp forever as hair care expert Philip Kingsley provides the ultimate remedy. This clear and odourless toner can be applied all over the scalp and left throughout the day to work its magic. Expect itchiness to be immediately soothed and your scalp to feel nourished and moisturised.
Go To Store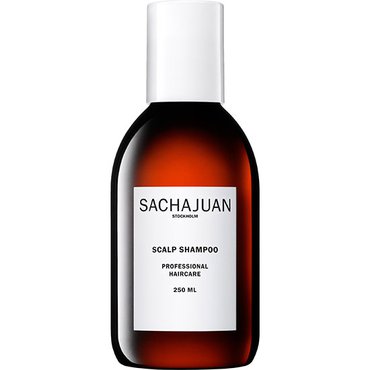 Sachajuan Hair Care Scalp Shampoo
If your scalp is prone to dryness, flakes and irritation then you might want to switch out your everyday shampoo with this scalp-sensitive formula. It utilises a cocktail of nourishing and anti-fungal ingredients that keep your skin's moisture balance in check, so you'll never have to suffer again.
Go To Store
Now that you're fully equipped with the top dry scalp treatments, you can look forward to banishing flakes, itchiness and irritation for good. Be sure to check out our guide on How to Choose the Best Anti-Dandruff Shampoo too, so that you can maintain a healthy and happy scalp.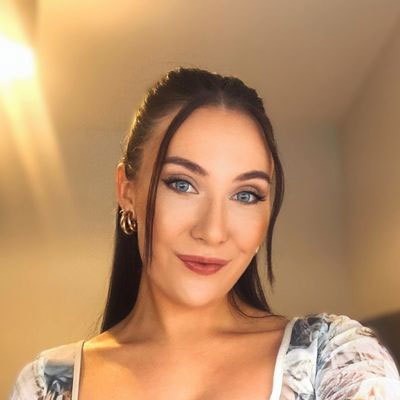 My special talents include scoping out the best beauty dupes, nailing a winged liner and carrying an unhealthy amount of lip glosses in my handbag at one time.