Philip Kingsley PK4 Hair Soya Protein Capsules x120
£25.50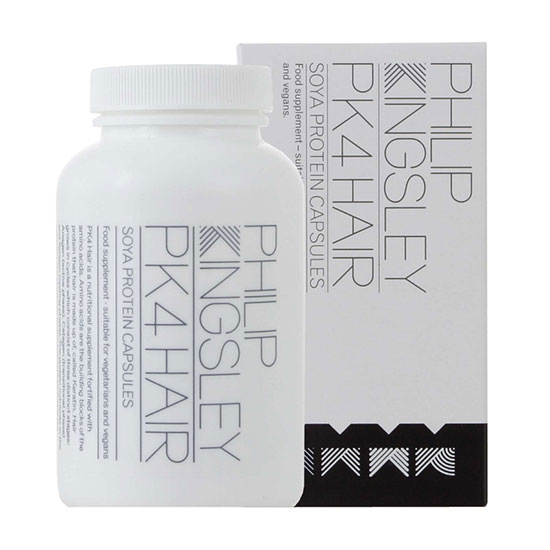 Product Details

Daily life can sometimes get in the way of having a balanced and healthy diet. If you do not get enough protein to aid your hair's growth process, these soya supplements will help you to gain control of your protein intake and get amazing hair in return.

The soya capsules are full of important amino acids, that make up the protein keratin, which hair is made of. Meaning that protein is crucial in the growth cycle, as it is absorbed through the hair's follicles.

Hair has the second fastest cell turnover in the body, meaning that the right nutrients are critical for growth. Yet many nutrients go to the main organs, leaving hair with less. Philip Kingsley has tackled this by offering soya protein so as to get enough protein to all of your strands.

Noticeable positive effects can be seen after only 3 months of using these supplements. Suitable for both vegetarians and vegans.

how to use

Take two capsules twice a day (4 capsules per day) with water
Capsules can be crushed and sprinkled over yoghurt or a smoothie as an alternative

ingredients

Soya Protein, Amino Acids include: Aspartic Acid, Methionine, Threonine, Isoleucine, Serine, Leucine, Glutamic Acid, Tyrosine, Proline, Phenylalanine, Glycine, Histidine, Alanine, Lysine, Cystine, Arginine, Valine, Tryptophan.

Please be aware that ingredients may change or vary from time to time so please refer to product packaging for the most up to date list.