Ultimate Guide to Powder Brushes
By Rebecca Jenkinson, Beauty Writer
With our powder brushes guide, you can find out everything you need to know before buying or using the product including what kind of powder brush should I use and what is the best powder brush. If you're ready to buy or want to see our selection, visit our powder brushes page.
Powder Brushes FAQs
What kind of powder brush should I use?
This depends on what makeup products you're applying to your face and what kind of look you're trying to recreate. A dome or round powder foundation brush is the best for applying base products. While for blusher, we recommend a fluffy, soft powder brush to achieve a light wash of colour. A larger powder brush is perfect for bronzer and a fan powder brush is ideal for applying highlighter to the tops of your cheekbones.
To set your makeup use a setting powder brush and for your contour angled powder brushes are a great choice. This is because the densely packed bristles help you achieve a seamless finish as you have more control over blending and buffing the product into the skin.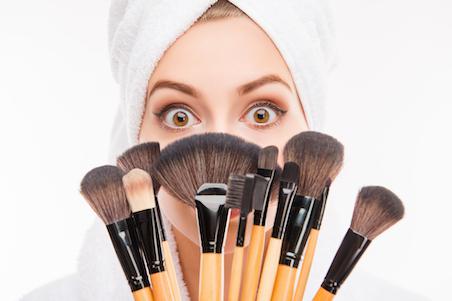 What is the best powder brush?
Again, this all depends on what looks you want to create. Choose from a wide array of different sizes and shapes to suit the curves and contours of your face. At Cosmetify we have a range of the very best powder brushes for every part of your routine. Browse through leading cosmetic brands such as Real Techniques, Hourglass, bareMinerals and Brushworks.
From luxury must-have brushes to affordable, high-quality powder brushes, we have everything you need to seamlessly apply your makeup. To refine your search even further, use the drop-down filters. That way you can find brushes that suit your needs completely, such as cruelty-free, purse-friendly options.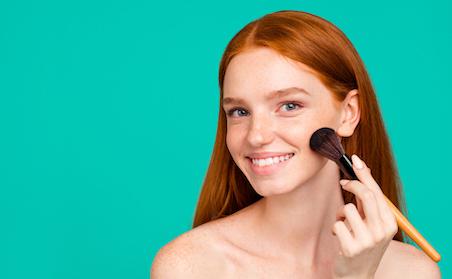 How do you apply powder with a brush?
Dip your brush into the pot, pan or compact to pick up the powder. Then gently dust over the areas of your face you want to sculpt, highlighter or define. Apply more pressure when using contour powders for a more chiselled look, while for blush use a light touch for a sheer, natural finish.
The first step though is picking which powder you want to apply and where. Next you need to find the best brush for the job. Domed powder brushes are best for all round application of foundation, blush and bronzer, while big, fluffy brushes are great for setting your makeup in place.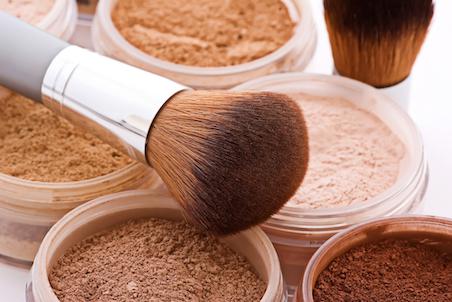 What is the best brush to apply loose powder?
When applying loose powders, a kabuki brush or a specially designed setting brush are perfect for the job. These brushes can help buff and blend powder seamlessly into the skin, so you're left with flawless results.Just make sure to tap off any excess and lightly dust over areas you may get oily. With loose translucent setting powder, apply across the T-zone and under your eyes. This helps set your makeup in place and avoids any midday shine.
To find an array of small, medium and big powder brushes search through our top picks at Cosmetify. We have everything you need for all types of powder products.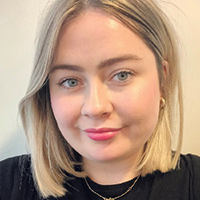 Rebecca is a content writer with over three years' experience and a keen interest in cosmetics. Cosmetify allows her to combine her blogging skills with her passion for beauty.