How to Clean Makeup Brushes
How to Clean Makeup Brushes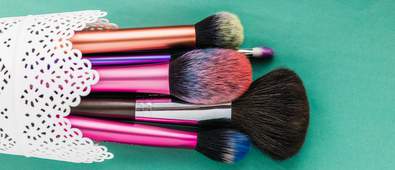 We certainly don't leave the same makeup on our face longer than a week, so why would do we do it to our brushes? Let's be real: when was the last time you cleaned your foundation brush?
A quick roundup around Cosmetify headquarters and we found some shocking answers. But fear not, all can be rectified with a simple weekly wash. Giving your brushes a deep clean is a simple solution to attaining a pimple-free, picture-perfect complexion and we really should be pencilling it in our diary more often.
But what exactly is the best way to clean makeup brushes? Luckily for you we've collated all the best products and tips, as well as our complete guide to makeup brush cleaners.
Let's get to it!
Why is it important to clean your makeup brushes?
Cleaning your makeup brushes once a week will keep your skin fresh and clear. When makeup builds up on your brushes, it creates a haven for bacteria and germs. With dirt build-up comes breakouts, rashes and infections and that's not the look we're going for in 2020.
If you often come out in an itchy rash or have angry pimples popping up to say hi, it could be because your makeup brushes are dirty. Give them a good ol' scrub and your skin will love you for it. Bye bye clogged pores and hello fresh, healthy skin
1. Find the perfect cleanser
When it comes to cleaning our makeup brushes at home, most people will just use the nearest shampoo or soap they can find. However, shampoos can often have formulas and chemicals meant for protecting the hair on your head and not the bristles you use on your face. That's why it's crucial you use an appropriate makeup brush cleanser in order to effectively lift away makeup, residue and grime.
Not sure which one to choose? Take a look at some of our favourites and breathe life back into your brushes.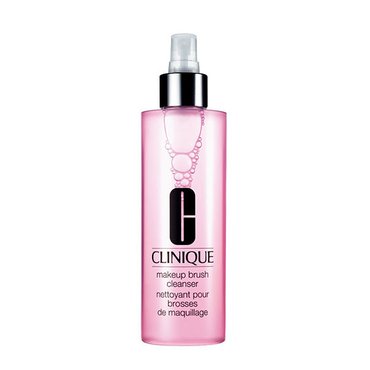 Why we love this cleanser: Mild but mighty, this lightweight cleanser gives your brushes the deep cleanse they're craving and leaves them feeling fresh and gentle ahead of your next makeup application.
Go To Store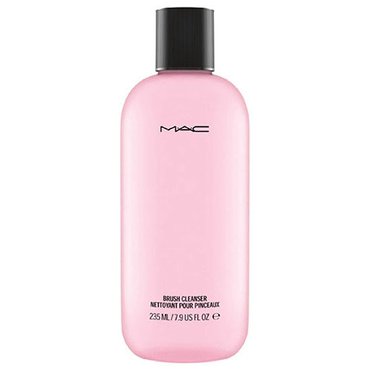 Why we love this cleanser: This gentle, lightweight formula removes any traces of makeup and disinfects your bristles. This keeps your brushes looking as good as you new and leaves them super fresh and soft.
Go To Store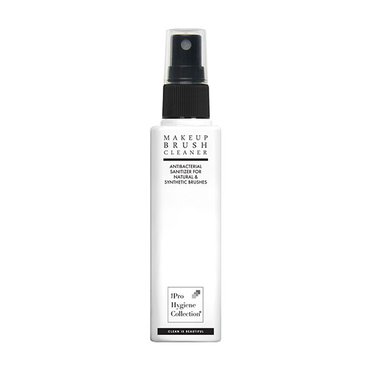 Why we love this cleanser: Killing 99.9% of your makeup brushes' bacteria within just one minute, this powerful makeup remover is a trusty sidekick for any beauty babe. It works on both natural and synthetic fibres and leaves each bristle feeling incredibly soft.
Go To Store
2. Wet your brush with warm water
The heat helps to lift thick residue! However, you don't want the water to be piping hot as this can melt the glue that holds the bristles in place resulting in a mess. Always test the heat of the water before you put your brushes under the tap. This ensures your precious brushes last longer and work effectively.
3. Apply your cleanser to the bristles
Work up a lather by massaging the cleanser around your palms. Then gently swirl, twirl and rotate each brush in your hand, making sure you fully cover each bristle. Remember to take your time, a quick rinse under the tap is not going to cut it.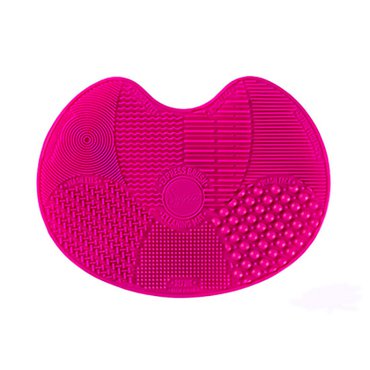 If you're wanting a more thorough clean, check out the Sigma Spa Express Brush Cleaning Mat – it'll cut your cleaning time in half and it does an excellent job at getting in between the bristles.
Tip: When using the Sigma Spa Express, massage your makeup brushes against the silicone bumps to give your brushes the scrub of a lifetime. Watch below to see how the experts do it.
Go To Store
4. Rinse the bristles
Keep twirling each brush and massaging the cleanser into them until the water runs clear. If makeup is still coming from the brush, repeat the process. This may take a couple of rinses, especially if you can't remember the last time you gave them a good wash.
5. Squeeze out excess water
Gently squeeze the water out and make sure you don't pull too hard or you might loosen the bristles. Then, lay your brushes flat on a towel to dry. This sets each brush into its original shape.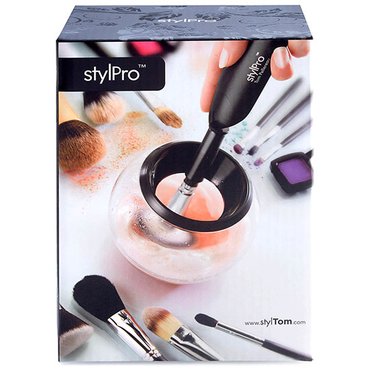 Short on time? Speed things up with this handy Stylpro Expert Makeup Brush Cleaner & Dryer. This wonder product is celebrated by makeup pros and is the ultimate time saver when it comes to cleaning makeup brushes at home. It uses innovative technology to clean and dry your brushes so they're ready to use straight away. And don't worry it's suitable for all brush types and sizes.
Go To Store
And voila! Now you know how to clean makeup brushes.
Still having trouble with your skin even after cleansing your makeup brushes? Check out our article on The Perfect Winter Skin Care Routine – you may just need to give your face a little detox and a break from makeup. See why we're opting to spend more days makeup-free with our 7 Reasons to go Makeup-free.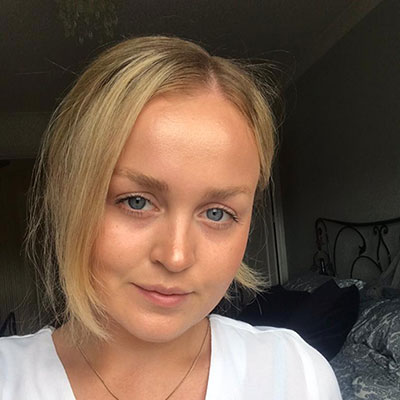 Hannah has worked as a writer for over four years and knows beauty, skincare and makeup like the back of her hand.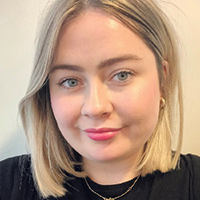 Rebecca is a content writer with over three years' experience and a keen interest in cosmetics. Cosmetify allows her to combine her blogging skills with her passion for beauty.