Concealer Brushes Guide
By Rebecca Jenkinson, Beauty Writer
With our concealer brushes guide, you can find out everything you need to know before buying or using the product including how do you use a concealer brush and what is a flat concealer brush. If you're ready to buy or want to see our selection, visit our concealer brushes page.
Concealer Brushes FAQs
How do you use a concealer brush?
Start by dipping your bristles in your concealer product. If your concealer formula is in a tube, use the applicator to apply the product to the areas you want to conceal and then buff into the skin using your favourite concealer blending brush. Apply the concealer in areas where you need a little extra coverage, for example under the eyes, around the nose and across any blemishes or uneven skin.
To achieve a smooth finish, gently blend the concealer into skin using soft back and forward motions. This helps the product melt into the skin and mix perfectly with your foundation. A concealer brush is the best option for precise application, whether it's a flat, angled or oval shaped.
What is a flat concealer brush?
A flat concealer brush is a great brush for applying cream products. The bristles lay flat and are often compact and denser than fluffy blending brushes. This helps push the product into the skin and gives a full coverage look, whereas softer bristles give a sheer, more natural finish. A flat brush is the best option for covering smaller blemishes, spots or acne scars as it gives a seamless finish.
At Cosmetify, we have a range of professional quality concealer brushes in all shapes and sizes. Browse our collection today to find the best fit for your makeup routine.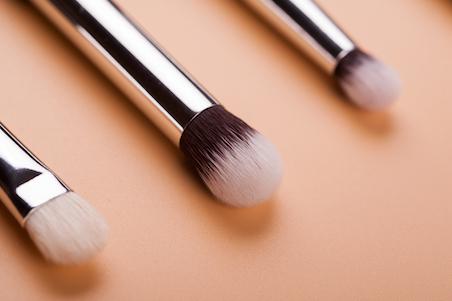 What is the best brush to use for concealer?
Flat brushes are great for spot concealing blemishes and scarring, while fluffy, oval concealer brushes are perfect for blending lightweight products. Smaller kabuki style brushes are also great for a lighter coverage and angled brushes fit perfectly in the contours on your face, like around the nose and eyes. For more precise application, use a detailed, fine tipped concealer brush.
Finding the best brushes for concealer all depends what coverage, finish and style you want to achieve. You're truly spoilt for choice with our huge selection of makeup brushes. Discover concealer must-haves from leading cosmetic brands, such as Sigma Beauty, Hourglass, IT Cosmetics and Urban Decay.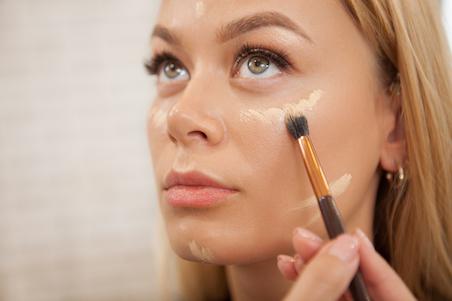 Do you have to apply concealer with a brush?
Not necessarily, it all depends on whether you prefer full coverage looks or the natural no-makeup makeup look. Applying concealer with a brush allows you to have more control over the product. It also helps you achieve a smoother, full coverage finish. This is perfect for big events where you want your makeup to last longer. For blemishes or small spots, a concealer blending brush is also the best option.
However, for a more natural effect you can also blend your concealer into the skin using clean fingertips or even a damp beauty sponge. This works best when you want to lightly conceal larger areas or wear concealer on its own.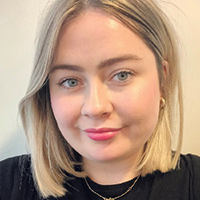 Rebecca is a content writer with over three years' experience and a keen interest in cosmetics. Cosmetify allows her to combine her blogging skills with her passion for beauty.