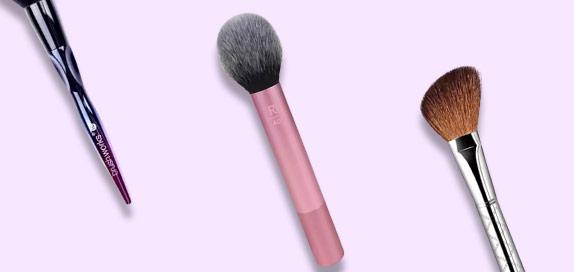 Guide to Blusher Brushes
By Rebecca Jenkinson, Beauty Writer
With our blusher brushes guide, you can find out everything you need to know before buying or using the product including how do you use an angled blush brush and can you use a blush brush to apply foundation. If you're ready to buy or want to see our selection, visit our blusher brushes page.
Blusher Brushes FAQs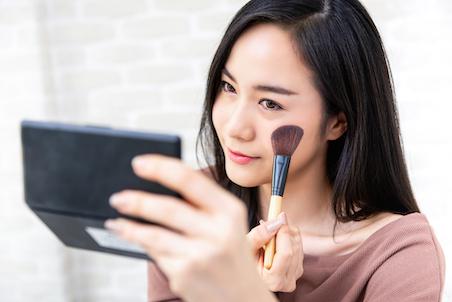 How do you use an angled blush brush?
An angled blush brush is great for applying your favourite pop of colour to your cheeks. To apply powders, take a soft, fluffy angled brush and dip the flat edge into the pan or pot. Then gently dust over the apples of the cheek and sweep in an upwards motion. This creates a beautiful, natural wash of colour over the skin. For more heavier coverage, use the blusher brush in circular motions across your complexion.
The angled brush head helps fit into the curves of your cheekbones. It is also easy to use across the entire face, with multiple products such as bronzer, contour and highlighter.
Can you use a blush brush to apply foundation?
It depends what type of blush brush you have and what finish you would like to achieve. A stippling blusher brush or a fluffy domed-shaped blusher brush are both great at applying foundations. The soft bristles allow you to achieve an even, natural coverage. Simply use light, circular motions to buff your foundation into the skin. This works for both powder and liquid formulas.
As with all makeup brushes, it's about finding which ones work with your routine. You can use lots of types of brushes for multiple different products to help streamline your collection. Just make sure you regularly clean all your different makeup tools to ensure smooth application and hygienic bristles.
Can you use a blush brush with liquid blush?
Yes, of course! Using a blush brush to apply your liquid formulas helps you have better control over the placement of the colour on your cheeks. It also helps you diffuse the formula to give you a natural, flushed finish. Use a small, soft bristle brush and again apply in light circular motions to buff the liquid colour across the cheeks.
Creams and liquid blushers melt seamlessly into the skin and are ideal for dry skin types. These dewy formulas are also perfect for fresh, summertime makeup looks either dressed up or worn alone on no makeup makeup days.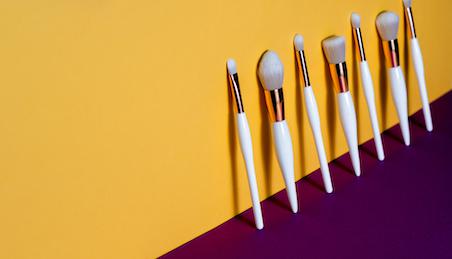 What is the best blush brush?
At Cosmetify we have a wide range of blusher brushes to help you achieve a gorgeous flush of colour. From angled brushes to diffusing brushes, there's something to suit every product, formula and routine. Discover leading cosmetic brands, with luxury options from Armani, Laura Mercier and Yves Saint Laurent, as well as high-quality affordable options like Revlon and Real Techniques.
To find your new favourite makeup brushes, simply use out handy categories and filters to refine your search. Whether it's by makeup concern, brand or even price, you can find a purse-friendly option in no time at all.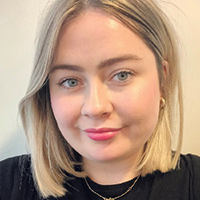 Rebecca is a content writer with over three years' experience and a keen interest in cosmetics. Cosmetify allows her to combine her blogging skills with her passion for beauty.