Guide to Room Spray
By Luke Chapman, Content Writer
With our room sprays guide, you can find out everything you need to know before buying or using the product including how do you use a room spray and how often should you use a room spray. If you're ready to buy or want to see our selection, visit our room spray page.
Room Spray FAQs
How do you use a room spray?
There are numerous ways to use a room spray, and a few handy tips to make the most out of your home fragrance. Of course, all you need to do is press down with your finger to release the spray, but we're here to talk about more complex methods of sprucing up the scent of your home.
Spritzing the scent onto prominent fabric around your home is a good way to make the fragrance last longer. Mist your curtains, carpet, sofa, towels and bedding to get the fragrance to freshen up each room. Some people pour the liquid into their vacuum cleaner to freshen up the scent of the house as they hoover.
Another worthwhile tip is to spray your rubbish bin after you empty the bag to eradicate any nasty odours that are lingering around the bottom of the bin. Overflowing rubbish and foul smelling liquids quickly tarnish the natural scent of your home, so covering them with a room spray dissolves any unpleasant scents.
How often should you use a room spray?
How often you should use a room spray depends on the potency of the room spray and how you use it. If you spray your curtains, towels or bed sheets, it lasts for much longer as the scent stays on the material. You can also pour the oil into your vacuum cleaner to freshen up your carpet when you're doing some housecleaning.
If you're just spraying the scent into the air, using it once or twice a day is a good guideline. Some room sprays are more potent than others and contain fragrance that are stronger and more striking, so they only need to be sprayed once in the morning to enjoy the fresh aromas throughout the day. More subtle, understated accords are less noticeable and fade away quicker, so it may be worthwhile giving it a spritz once in the morning and once in the evening.
If you're trying to set the mood, a room spray is the perfect way to get started. Spray a vibrant aroma before entertaining for the evening or a calming scent if you're settling into a quiet night.
How long does a room spray last?
One of the the best aspects of room sprays is their potency: a good room spray only needs one spritz and it lasts for hours. If you spray your sheets or pillows, the scent lasts for much longer and creates a permanent aroma for your bedroom. You can also spritz your room spray onto the curtains in your living room to give the room a pleasant scent, or the towels in the bathroom which are usually decorative and stay in the room for longer. To give your carpet a freshening up, a handy tip is to pour a little bit of the oil into the vacuum cleaner to fragrance the room as you clean it.
If you use a room spray once day per room, you can make it last for a few months and still enjoy its benefits every day. If you use some of the nifty tricks to make it last longer, you won't have to use it every day. We recommend having different room sprays for every room that you use frequently; they should all last around the same time, so you can buy them together and pick a fragrance combination that perfectly complements each other.
What is the best room spray?
The best room spray is the one that perfectly complements the mood, occasion, living environment and season. That could be a crisp, warm sandalwood or a bright and fruity berry combination. Deep, warmer aromas are more suited for winter seasons, creating a cosy and relaxing ambiance when you're curled up on the sofa. Vibrant and uplifting accords are ideal for dinner parties in the summer months, mingling with the natural aromas of the season.
A gorgeous fragrance immediately brightens your mood whenever you walk into the room. We have sensual and romantic room sprays for the bedroom, exuberant scents for the dining room and calming aromas for the living room. Every room in the house can have its individual scent, creating a home full of unique aromas.
The cost of room sprays vary greatly from brand to brand: you can get a reliable room spray for around £10, whereas a more expensive option stretches to somewhere in the region of £80.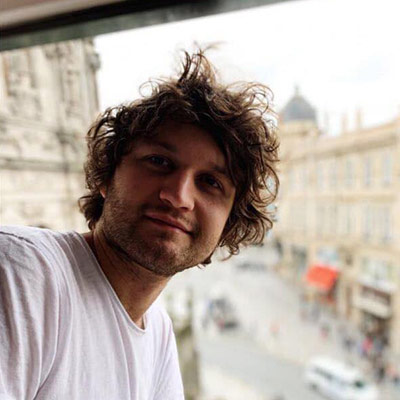 After six years of experience in content writing, Luke followed his passion for male grooming, particularly fragrances, hair styling and natural skin care.