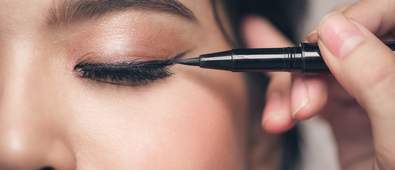 Winged eyeliner is makeup artistry that takes time, talent and a whole lot of patience.
As an avid eyeliner-wearer, I can't begin to tell you the amount of times I've gone to 'just touch up the flick', only to ruin it all by making the lines too thick, totally uneven and seriously smudged. Hello, panda eyes.
It took multiple YouTube tutorials, endless liquid liners and many lost hours to learn the trick of the trade and, to be honest, I could still do with some help.
In order to save you the time (and tantrums), we've put together a step-by-step guide that will help you achieve a winged eyeliner that even Amy Winehouse would envy.
1. Prep the eyes
They key to a flawless flick is to start with a clean base. That means skin should be freshly cleansed, moisturised and primed. Blend a small amount of concealer onto your eyelid and under-eye area to ensure a long-lasting wear.
2. Pick your liner
The key to a fierce feline flick lies in the eyeliner itself. Any formula that's too matte will drag along your skin and any tip that's too thick won't allow you to get the sharp wing you long for.
There are many types of eyeliner formulas, from gel to liquid and pencil, all of which offer a different experience when applying. Pencil eyeliners are often recommended for beginners as they are the easiest to apply. They're mess-free, smudge-proof and effortlessly glide across eyelids, making it super simple to line and define your eyes.
With practice, gel and liquid liners are also really easy to apply. Their lightweight consistency and pointed tip makes them the perfect option for precise styles, such as winged eyeliner, however they are also more prone to smudging and bleeding during application. Give yourself a head start and check out some of our top-rated recommendations.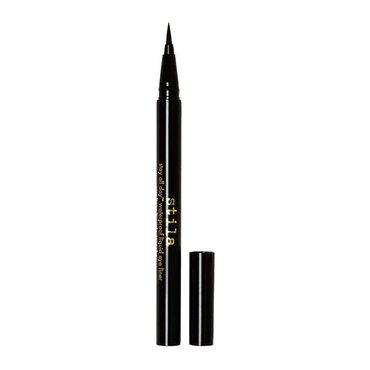 £19.27

£21.00

(9% off)
Staying put from A.M to P.M and through the worst of British weather, you can trust this jet black and budge-proof liner to give you an exaggerated eye look. The nib effortlessly glides across skin, making it a must-have for beginners.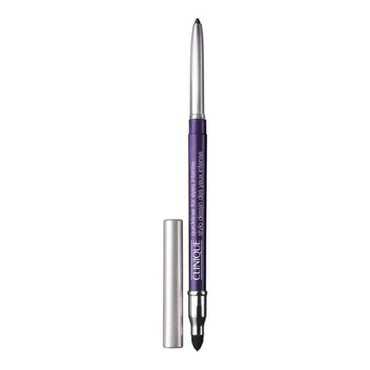 £16.50
Working for all eyeliner abilities, this pencil liner is your one-stop shop to a serious cat-eye look. The precise tip makes application smooth-sailing, whilst the smudging brush allows you to create a sultry smokey eye effect.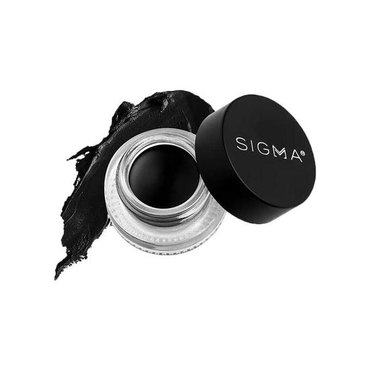 £14.24

£14.99

(6% off)
This award-winning gel liner is a great option for the experienced eyeliner-wearers. Apply with an angled eyeliner brush to achieve your sharpest wing yet and indulge in a flick that lasts all day without crumbling or fading.
3. Line the lashes
Start at your tear duct and draw along your upper lash line, towards the outer corner of your eye. Try and get as close as possible to the roots of your lashes to avoid gappy-looking liner – pen formulas are a great way to do this as you can press them along your lash line.
4. Make your mark
A flick that's too short or drops too low can make your eyes appear smaller than they actually are.
Use the angle of your lower lash line and the end of your eyebrow as a guide for your flick. Mark a small dot between the two; this will be the tail of your wing.
5. Bring your wing to life
Connect the dot to your lower lash line and then to the eyeliner on your upper lash line to create a triangular shape – AKA your wing. When lining the bottom lashes, be sure to use small, thin strokes and apply the liner to the outer corner of the eye only. This is so you do not shrink the size of your eyes or draw attention to dark circles.
Fill in any empty gaps and reveal a flick that's sharp enough to cut (you can use a cotton bud dipped in micellar water to sharpen up any botched edges). Try not to pull the skin outwards when applying eyeliner, as this can deform results.
6. The finishing touches
Add the final touches to your cat-eye look with a lick of the magic mascara wand or by adding a pair of false eyelashes.
You can even add some eyeliner to your lower waterline or experiment with vibrant shades for a more dramatic winged eyeliner look – we love the L.A. Girl Shockwave Neon Liner for a pop of colour.
Check out below for ideas on how to liven up your liner looks.
Colour can be your first step outside the makeup comfort zone and a great way to spice up looks. Layering a coloured eyeliner on top of your black winged eyeliner can help your makeup and eye colour pop.
Perfect for parties, festivals and seasonal shindigs, glitter winged eyeliner is one way to make sure your eyes sparkle. The good news is it's as simple as applying your regular black liner, but brings ten times more glam.
Turn it up a notch with some graphic liner. Whether you want to go super 90s with it, rock a cute bow or showcase subtle stamps, this is a look that is bang on trend and has been seen all over the runway so far this year.

Much like everything in life, practice makes perfect. Take your time, avoid single swooping, and you'll soon be able to flaunt fabulous flicks.
If your wings still aren't quite cutting it then feel free to check out this quick tutorial by Cosmobyhaley for a little extra help.
Related Categories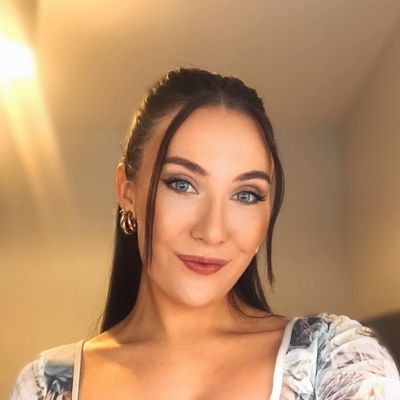 As the Senior Content Editor for Cosmetify, Carly is the go-to for all the latest (and greatest) beauty tips, tricks and trends. With over six years of experience in the industry, she knows all the ins-and-outs when it comes to health, beauty and wellbeing.