Everything You Need to Know About Ayurvedic Beauty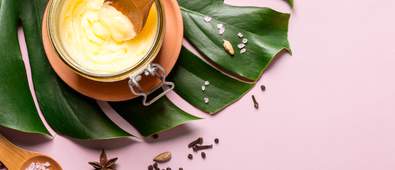 First thing's first, it's pronounced ah-yer-vey-dik.
Ayurveda [ah-yer-vey-duh] is an ancient Hindu practice that dates back more than 5,000 years. The traditional, holistic concept is based on bringing balance to your mind and body through diet and the use of natural herbs. Put simply, it's all about promoting your health and being #thebestversionofyourself. It's the epitome of self-care and it's, quite frankly, what 2019 is all about.
With the rise in clean and conscious cosmetics – not to mention meditation, mindfulness and the need to reconnect with ourselves – it wasn't long before beauty experts entwined Ayurvedic practices with beauty and discovered just how perfectly the two go hand in hand. Nowadays, people want to know exactly what it is they're putting in their bodies and, similarly, what they're putting on them. This means more brands than ever are looking towards Ayurveda for inspiration for their latest skin care collections. We're talking wholesome, healthy ingredients, ethical practices and products that support this new ritualistic trend. And we are here for it.
What is Ayurveda?
The word Ayurveda comes from the Sanskrit words Ayur meaning 'life' and veda meaning 'science'. Together, they become 'the science of life' but more importantly, they become a way of life.
Aryuvedic living is all about finding balance and harmony in your life; it's about going to bed before 10pm to really recharge your batteries; it's about eating fresh, organic food and fuelling your body with all the good stuff; it's about meditation and feeding your mind; it's about letting go of toxic thoughts and stress; it's about living more harmoniously with your mind and body; it's about being your healthiest, happiest self.
It's believed that every person has a dosha or, for Ayurveda amateurs, particular attributes and qualities. Our dosha is meant to determine our individual needs and living by our dosha guarantees more sustainability and fruitfulness.
Vata (air), Pitta (fire) and Kapha (earth) are the three doshas, each carrying different characteristics. For example, it's quite common for Kapha types to be affectionate and compassionate and to have wavy hair and oily skin. Pitta, on the other hand, is passionate and intelligent with fine hair and sensitive skin. Vata is more of a worrisome kind yet still vibrant and creative with dry hair and skin. You may find you're a combination of all three or maybe just two but, more often than not, one will feel more you than others.
By finding out which Dosha you are, you can adjust your eating, sleeping and beauty habits appropriately in order to live your best Ayurvedic life.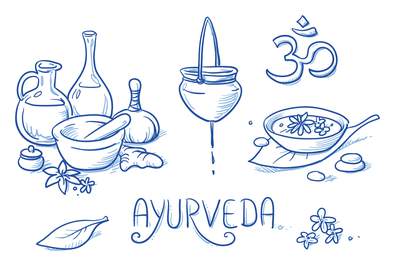 So how does it connect to beauty?
Because of the wonderful benefits of Ayurvedic living (i.e. happier, healthier, calmer yet more energised states of mind and wellbeing), beauty brands have realised that by using more good-for-you ingredients, free from toxins and harsh chemicals, your skin can benefit from Ayurveda as well as your mind. By incorporating wholesome ingredients, like botanical actives, peptides, organic essential oils and plant extracts into skin care, your skin can take a break from the chaos of chemical-based products and be the very best version of itself.
When it comes to shopping more Ayurvedically, it's recommended you shop for your specific dosha so you can really harness the benefits of this glorious ritual – we particularly love Urban Veda for this.
How can I work this into my beauty routine?
There are many ways you can make your beauty regime more Ayurvedic. Whether you're lighting Rituals The Ritual of Ayurveda Scented Candle for your morning meditation or using the Aveda Botanical Kinetics Exfoliant to wash away the stress of your day, these simple but effective products can help you on your way to finding that perfect balance.
Here are some of our favourite Ayurvedic-inspired products to help you on your new Ayurvedic journey:
However, Ayurveda goes far beyond what you're putting on your skin. You need to take into consideration what you're feeding your body too, so eat your greens and drink plenty of water to really benefit both inside and out. And don't forget to get your beauty sleep – it's much more important than you think.
It sounds so simple on paper but, of course, we're a nation that drinks too much wine and eats one too many kebabs, forgets to take our makeup off and stays up until all hours scrolling through our best friend's brother's girlfriend's sister's husband's dog's Instagram. True story. Really, we could all do with a little bit of Ayurveda in our lives to bring back the balance – so why don't we make a pact now to live a little more 'Ayurvedically', even if it just means cutting out that Hump Day vino?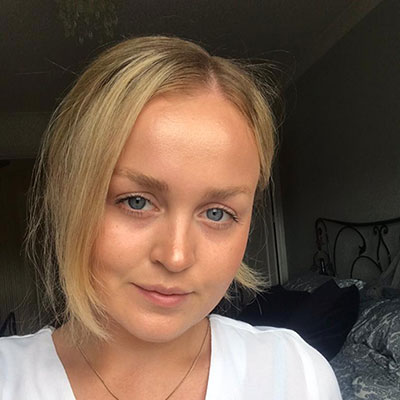 Hannah has worked as a writer for over four years and knows beauty, skincare and makeup like the back of her hand.