The Best Halal Beauty Brands & Products To Know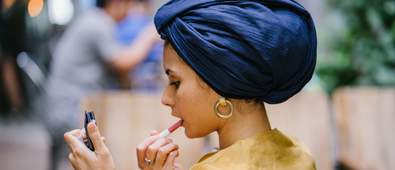 It's time we start recognising halal certified beauty products. Vegan, Korean and organic, among many other labels, are so ubiquitous so why doesn't halal get the platform it deserves? With a heavy focus on clean and conscious cosmetics, it only seems right that we look in the direction of halal beauty products because one, they're super mindful about their ingredients and two, it's time to make cosmetics more inclusive.
But, before we get ahead of ourselves, let's break down what halal actually means and how it relates to beauty.
Halal beauty has to pass the ISWA Halal Certification Department for it to be classed as halal certified. For them to do so products have to meet a specific criteria. This means they can't contain pork or pork by-products, animals that were dead prior to slaughtering, animals not properly slaughtered in the name of Allah, blood and blood by-products, alcohol, carnivorous animals, birds of prey and land animals without external ears. You'd think many organic and vegan brands would be halal safe but more often than not alcohol manages to creep into the ingredients lists.
Shopping for halal certified products can be hard, especially when most ingredients lists are practically in another language. If you're an avid reader of our articles, then you'll know we've dissected the cruelty-free, Ayurvedic and clean beauty markets and it's only apt we do the same for the budding halal beauty scene.
Here are our top halal beauty brands and their superstar products.
With a motto of 'healthy is beautiful', Australian brand INIKA is passionate about what goes into their products. Ethically sourced and derived from botanicals and minerals, each individual ingredient has been selected for their safety, efficacy and purity, and, of course, for your health and well-being. You'll never find any animal products, chemicals, alcohol or even gluten in INIKA's wholesome line up.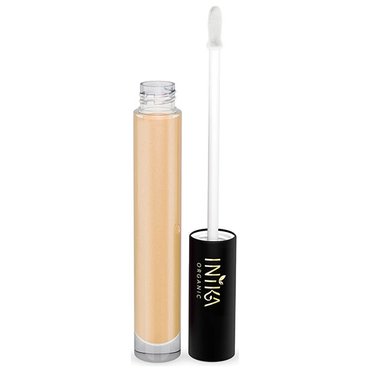 This tube of wonder is the key to hydrated lips. Loaded with nutrients and all-natural sources, this lip serum helps keeps your lips in prime condition while providing you with a stunning and natural-looking finish. It's also jam-packed with antioxidants and essential fatty acids.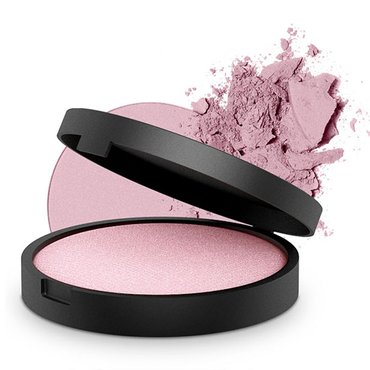 This Baked Mineral Illuminisor provides the sort of luminosity that one can only dream of. Its light-diffusing particles create a soft-focus, ethereal effect that makes you look like you've just fallen from the heavens. The highlighter is made from 100% naturally derived ingredients that have been baked on a terracotta tile in Tuscany, Italy. Just wow.
Farsali offers a collection of beauty products that we know you're going to love. On a mission to bridge the gap between makeup and skin care, they've combined powerful technology with innovative ideas in order to create a range of must-have formulas that are bursting with beauty benefits. Cruelty-free, halal-certified and eco-friendly, Farsali no doubt ticks all the boxes.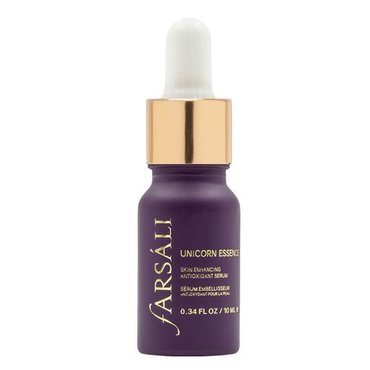 Unicorn-inspired skin care isn't going anywhere any time soon, making this Farsali face serum a must-have for your collection. The Unicorn Essence is an oil-free, antioxidant solution that's bursting with skin-loving ingredients such as acai, goji and blueberry. Together they moisturise, protect and restore your complexion, allowing you to forever put your best face forward.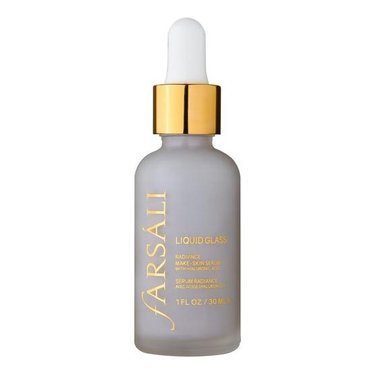 Inspired by the Korean 10-step routine, the Liquid Glass is your one-stop shop to dewy skin. The groundbreaking formula boasts a blend of hyaluronic acid and AcquaCell - a natural complex that combines watermelon rind, lentil and apple extract - in order to leave skin smooth, hydrated and luminous. Whether you choose to use the serum alone or as a primer, expect your complexion to showcase a glowy, glass-like finish.
A holistic giant in skin care, Aesop have garnered a cult following thanks to their dedication to only using the finest natural ingredients and channeling their potency with cutting-edge technology. Each top-drawer formula is enriched with aromatic ingredients to finely scent the skin with a vibrant layer.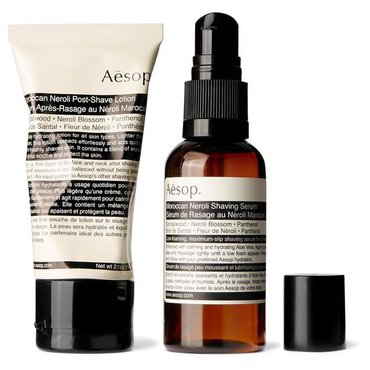 The skin care benefits of this shaving duet are plentiful, yet we're obsessed with the smooth and creamy texture and uplifting aromas. Laced with the vibrant scent of neroli, this formula is a luxurious addition to any collection.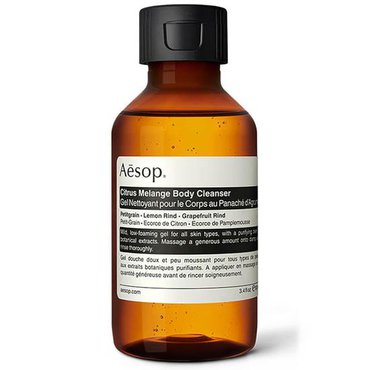 Designed for dry, sensitive and dull skin, this aromatic body cleanser exfoliates dead skin cells, reveals silky-smooth skin and laces the body with gorgeous aromas. Suitable for all skin types yet designed to negate pollution, the potent remedy keeps skin protected from harmful environmental toxins.
Halal beauty doesn't have to be restricted to makeup and skin care, your nails deserve a pamper too – and that's where Nailberry comes in. In respect to the environment, Nailberry has created a core line of nail polishes that are vegan, cruelty-free, 12 free and halal certified. They're a multi-award-winning brand that provides you with the nail tools to create a stellar mani from your bedroom.
Orveda are one of the most inclusive brands in the industry. Alongside a commitment to providing halal skin care, they make sure all of their products are clean, green and backed by science. Admittedly their products lean on the higher end of the price scale, yet their holistic range is bursting with natural ingredients that produce incredible results. A glowing complexion is well worth the extra few coins.
PHB Ethical Beauty is the epitome of authentic, natural beauty. With a belief that your skin should be fed the same wholesome ingredients as you feed yourself, PHB ensures their ingredients are as safe as they are effective. As a conscious brand, they're 100% vegan, halal certified, eco-friendly and against animal testing. Oh, and 20% of their profits goes to charity. I mean, could they be more ethical?
With more brands hopping on the healthy and ethical trains, we're certainly expecting the amount of halal products to flourish – so watch this space girls and guys.
If you want to explore clean and ethical beauty some more, be sure to check out The Ultimate Gift Guide for Vegans.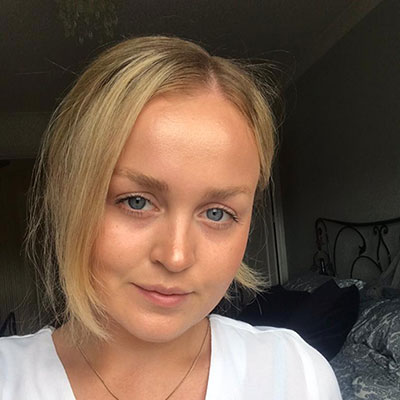 Hannah has worked as a writer for over four years and knows beauty, skincare and makeup like the back of her hand.