6 'Lazy Day' Hairstyles To Try This Spring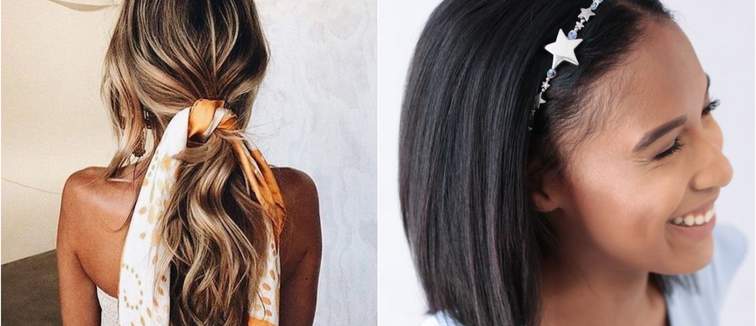 Who doesn't love spring, right? The turn of a fresh new season inspires us to Marie Kondo our houses, exchange that winter parka for a cute knitted cardigan and freshen up pretty much all aspects of our lives. Next on the list: our hair 'dos.
Your Instagram feed is probably exploding with photos of influencers rocking little pastel-themed outfits and perfectly coiffed hairstyles, making you want to reinvent your own look and create the picture-perfect 'do. But that's a lot of effort and time that, quite frankly, we just don't have right now.
With this in mind, we've grouped together six of the hottest lazy day spring hairstyles to try out that require very minimal effort. Lazy girls, we've got you covered.
Clip it back
Take a leaf out of Kenny's book for a practical style that literally takes seconds to achieve. Accessorise your 'do with cute, school girl-esque clips to add a pop of charisma to your look. Better still, they will keep you from constantly brushing your hair out of your face, meaning no more greasy strands messing up your style.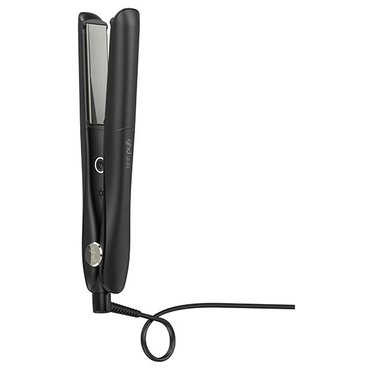 ghd Gold Styler
Get the same look as Kendall Jenner by straightening out your locks for a super chic finish (rather than an actual school girl look). The ghd Gold Styler glides through all hair types to provide a sleek, glossy finish that boasts a supermodel shine.
Go To Store
Opt for a scarf
Basically, throw your hair up into a loose pony with a few strands drooping down and add a chic scarf. The addition of this glam accessory dresses up your look hugely, making it acceptable for more formal occasions (dependent on the scarf choice). It's a slightly extra style that requires pretty much zero extra effort – win-win!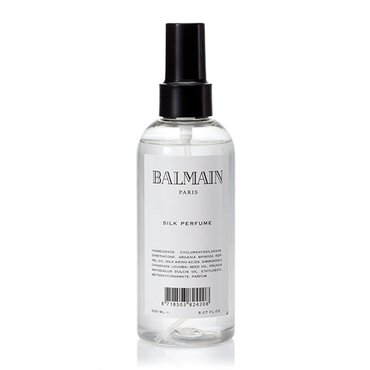 Balmain Silk Perfume
Match your hairs' texture to the silk scarf with our favourite Balmain Hair Silk Perfume. Adding a subtle fragrance to your strands, the perfume keeps your hair looking and feeling silky smooth for a prepped and primed style. Just spritz the mist on to elevate your style to new and glossier heights.
Go To Store
Half Dutch braid
Long hair can be a real pain in the ass, especially on a windy day. Tie back the top layers for a wearable 'do that carries you from dusk till dawn. Boasting both style and practicality, this look is perfect for mid to long hair types.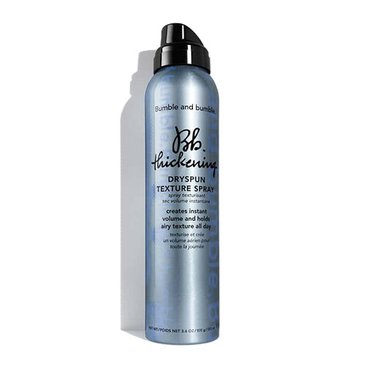 Bumble and bumble Thickening Dryspun Finish
Amplify your style with a must-have hair tool that stylists everywhere adore. The Bumble and Bumble Thickening Dry Spun Texture Spray is a translucent dry spray that adds unbeatable texture and volume, providing you with your biggest, boldest look yet.
Go To Store
Half up, half down
Yeah, not exactly a new or innovative style but chuck in one of the ever-popular Invisibobbles and you've got yourself a Pinterest-worthy look. This look doesn't even require a mirror and actually looks better with disheveled, messy hair.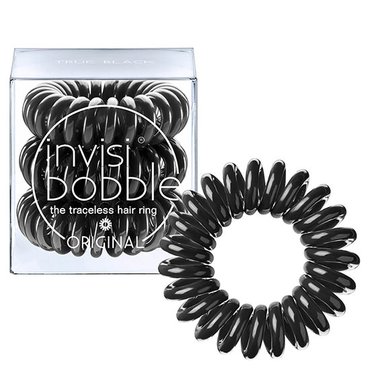 invisibobble Original Hair Tie
Not only does this cult-favourite hair tie look pretty funky, it does wonders for your hair too. Gone are the days of kinks being left in your hair as the Invisibobble's gentle nature grips strands without leaving behind any dents.
Go To Store
Pastel shaved head
I mean, is there anything easier than a shaved head when it comes to maintenance? Take the plunge this spring and dust it off with a polish of pastel pink for the ultimate seasonal 'do. Looking for a little extra inspo? Check out our guide to the best hair dyes to rock pastel hair this spring.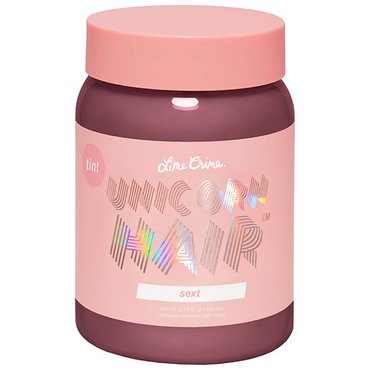 Lime Crime Unicorn Hair Tint
This candyfloss pink is the ideal shade to try out. Reminiscent of cherry blossoms, the colour leaves hair feeling soft, fresh and bursting with brightness.
Go To Store
Throw in a headband
We're taking it back to the days of primary school where wearing a headband was a trend that every 11-year-old girl followed. Luckily, this super cute accessory is coming back but this time with a little extra dazzle and shine. Style your barnet with a glitzy accessory and pair it with sleek, controlled hair for a truly showstopping look.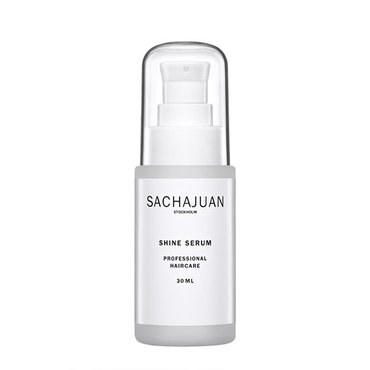 Sachajuan Shine Serum
Add an extra pop of glass-like shine to your hair with the Sachajuan Shine Serum. This nutrient-rich serum contains a cocktail of proteins and mineral extracts, all of which are derived from sea algae. These then work in synergy with other active ingredients to simultaneously protect hair against harsh heat styling whilst also imparting an enviable, controlled shine to all hair types.
Go To Store
Had a good scroll? Good, so now kick back, relax and enjoy those extra 10 minutes in bed – our lazy day hair 'dos have you covered for both style and ease.