7 Things We can Learn from 1970s Beauty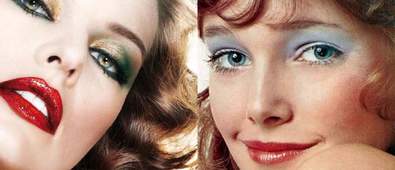 We have to admit that it was awfully fun going back in time to research an era when glittery makeup, colour and fluffy hair were all the rage. The shamelessly loud pigments and bouffant hairstyles are damn right admirable.
We now live in an age where everything needs to look effortlessly flawless and blended to the max: a rule that the 70s didn't really abide by, and boy did it work for them. Sure, there are a few makeup styles we're happy to leave in the past, but overall it's time we took a trip down memory lane to see what we can learn from 1970s beauty in today's over-saturated society.
1. Don't be scared of vibrant blue eyeshadow
Probably one of the more iconic trends of the 70s, pastel-blue eyeshadow is slowly making it's way back into society, appearing on runway's, model shoots and Kendall Jenner's instagram. One thing we should learn from this once-hot trend is to embrace bold, bright pigments for an unmistakably cool look. Save this style for festival season if you're not ready to walk down the street with bright blue peepers.
2. Bottom lashes are important
Originally introduced by Twiggy during the 60s, this eye-opening trend followed through into the 70s where it rightfully stayed for a fair few years. Get your hands on a thickening mascara and layer up to dramatise your everyday look. We personally love the Benefit Roller Eyelash for a precise, professional finish.
3. Incorporate mass amounts of sparkle
Glitz and glam will never truly go out of fashion, especially where the 70s are concerned. We love this disco-inspired look which is super easy to recreate when using the Illamasqua Iconic Chromes eyeshadow.
3. Don't overpluck your brows
Sure, we love most of the looks that came from the 70s, but the over-plucked, sparse and hairless brow can stay in the past. Natural, fuller and bushier brows have been accepted – hurrah! Finally, a period in time where women aren't being asked to strip every hair from their face and body. Make the most of your brows with the Benefit Brow Styler Duo.
4. Feathered layers create immense volume
Big hair needs to come back, and it needs to come back now. Luckily, we have more than enough tools available on the market to achieve such a voluminous 'do – our absolute favourite being the BaByliss Hydro Fusion Air Styler. Check out our hair styling hub for a selection of volume-enhancing hairsprays, creams and waxes.
5. Wear deep fruit colours and high gloss whenever, wherever
Plums, cranberry and mulberry hues with a high gloss finish were particularly popular in the early 70s and could be worn all year round (as opposed to being saved for nights out or in the winter months, which is a beauty rule we typically follow). For a long-lasting, high-gloss finish, try out the Mavala Lip Gloss.
7. Rock graphic liner
This particular look was popular in the 60s but followed through into the 70s. It wasn't necessarily worn by everyone, but a heavy, well-defined liner look (either top or bottom) was definitely a hit among punks and goths. Emphasise your eyes with a bold 70s graphic eye by investing in a long-wearing, ultra-pigmented liquid liner.
Feeling inspired? Why not also check out the beauty throwbacks we're still obsessed with for even more nostalgia.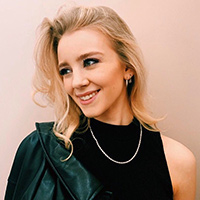 With five years' experience under her belt, Ellie has worked alongside a range of highly regarded makeup artists, giving her a real insight into what consumers should be spending their money on.