Selenium Products
If you were a fan of chemistry class, then you might remember selenium as being an element on the periodic table. However, more recently it has become a buzzword within the beauty industry as the ingredient is known to have impressive haircare benefits.
See our selenium guide to answer your questions like what is selenium and is selenium good for your hair.
7 products found

Frequently Asked Questions about Selenium products
What is selenium?
Selenium is a trace mineral found in meats, seafood, eggs, Brazil nuts, mushrooms and grains. It plays an important role in the body and has a host of benefits, including supporting the thyroid, boosting the immune system and aiding hair growth.
Is selenium good for your hair?
Selenium is known to have many benefits for hair as it is a major nutrient that's also packed with antioxidant enzymes. It's mostly used for its anti-fungal properties and ability to promote a healthy scalp - you'll notice selenium is a listed ingredient within many dandruff treatments and hair supplements.
Selenium also helps to prevent damage to hair follicles caused by pollution, UV rays and other free radicals; balances thyroid hormones in order to regulate healthy hair growth, and prevents hair loss and thinning.
Is selenium good for skin?
As well as packing haircare benefits, selenium is a mineral that can improve the appearance of skin. It ensures that skin remains firm and protected against free radical damage, including UV damage, inflammation and pigmentation. Premature wrinkles are prevented, leaving skin youthful and healthy.
Who should take selenium?
Whilst selenium can be consumed as part of a healthy diet by all, those that suffer with a dry, flaking scalp and dandruff are more likely to reap the benefits of selenium supplements. Selenium supplements also work well for those that suffer with hair loss and thinning and can be prescribed to those with thyroid diseases.
It is advised that people who have had skin cancer avoid taking selenium supplements for a long period of time in case of the cancer returning.
Are there any side effects of selenium?
When taken in the right amounts, selenium offers many benefits and minimal side effects. However, both a deficiency and overdose of selenium can result in negative effects. For example, consuming too much selenium can cause the body to attack its own hair follicles, leading to patchy hair loss. Other changes can include bad breath, fever and nausea.
How do you use selenium?
There are rules when it comes to using selenium, as too much of the ingredient can actually reverse its benefits. According to experts, the recommended daily intake of selenium is 25mcg to 50mcg. For reference, a single large Brazil nut contains 140mcg of selenium.
When taking selenium supplements, be sure to follow the recommended dosage. The maximum safe intake of selenium for adults on a short-term basis is roughly 400mcg per day.
What other ingredients can I use with selenium?
Selenium is an effective ingredient both on its own and when used in conjunction with other essential nutrients. Biotin and selenium make a great pairing as they both support natural hair, nail and skin growth.
It should be noted that selenium can interfere with other medicines and supplements, including antacids, chemotherapy drugs, corticosteroids, niacin and birth control pills.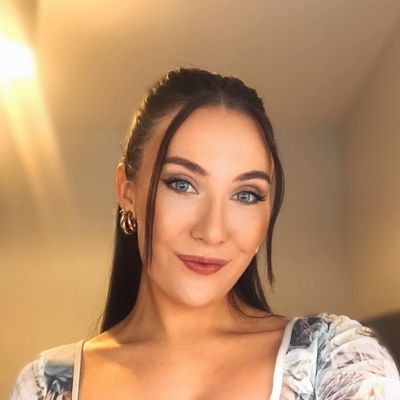 Written by Carly Cochrane, Beauty Editor