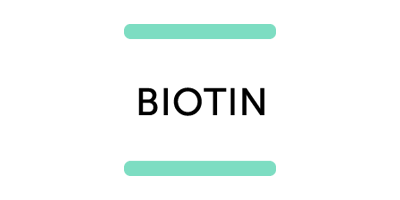 Biotin Uses in Hair Care
Biotin is another member of the vitamin B group and a bit of an all-rounder when it comes to improving hair, nails, skin and overall health. Whilst you can get your daily biotin fix from fruits, veggies, nuts, meat and fish, it's also available in the form of wellness supplements, shampoos and scalp treatments.
See our biotin guide to answer your questions like what is biotin and is biotin the same as vitamin B.
58 products found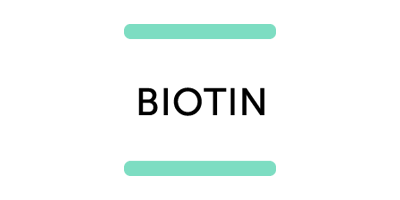 Frequently Asked Questions about Biotin products
What is biotin?
Biotin belongs to the vitamin B family but is also known as vitamin H or vitamin B7. It's a water-soluble vitamin that helps to convert the nutrients from certain foods, such as salmon, egg, sweet potato, nuts and seeds, into energy. Biotin also maintains hair, skin and nail health and encourages a normal nervous system.
A healthy diet typically contains enough biotin for the average person, however those that are pregnant or have diabetes may benefit from taking biotin supplements.
Is biotin the same as vitamin B?
Whilst biotin is part of the vitamin B complex, it's also an individual ingredient that has its own specific function.
Biotin plays a vital role in helping the body utilize the fat, protein and carbohydrates from the food we consume. It's a key player when it comes to energy production, a healthy metabolism, cell regrowth and fatty acids. It also supports healthy hair, skin and nails.
Is biotin good for hair growth?
Although biotin is great at maintaining healthy hair, skin and nails, there's little evidence showing that it can actually improve hair growth.
Some research has shown that biotin supports the keratin infrastructure – the basic protein that makes up your hair, skin and nails – and speeds up follicle turnover. This makes it an ideal supplement for those experiencing hair thinning, hair loss or damaged hair, as it can improve the overall quality of hair, thickness and shine.
As a result, it is common to find shampoos and scalp treatments infused with biotin; however, it is important to remember that biotin is better at strengthening hair and making it resistant to fall out, rather than helping it regrow.
What are the wellness benefits of biotin?
Biotin is great for supplying the body with energy for daily tasks and enhancing hair, skin and nail health, but did you know it also has many other wellness benefits?
Biotin is also thought to reduce inflammation, improve cognitive function, lower blood sugar – especially in those with diabetes – balance cholesterol and support pregnancy and breastfeeding.
Does biotin cause acne?
We know what you're thinking; how can biotin encourage skin health but also cause acne? Currently, there is little evidence to show that biotin supplements are a cause of acne. However, some experts suggest that breakouts can happen due to the way biotin is absorbed by your body.
Biotin is absorbed through the same pathway as other vitamins, such as vitamin B5. When the body experiences an increased biotin intake it can cause an imbalance and prevent other good-for-you ingredients from absorbing; in this case, ones that have acne-fighting properties.
If you are dealing with breakouts, niacinamide (which is also known as vitamin B3 and belongs to the B-complex) can help soothe inflammation, improve texture, minimize pores and scarring.
Are there negative side effects to using products containing biotin?
Biotin is considered safe to use without any adverse side effects. Minor side effects are possible, and these typically include nausea, cramping and diarrhoea. We recommend that you speak to your GP before taking biotin supplements and to carry out a patch test if using biotin-infused formulas for the first time.
If you experience skin rashes, dryness and acne breakouts when taking biotin, you should stop use immediately and consult a doctor.
How do I know if I have a biotin deficiency?
Biotin deficiency is uncommon as it is found in so many everyday foods. However, if it does occur, symptoms often include hair loss or alopecia, dry, flaky skin and rashes on the face, brittle nails, tiredness and increased bacterial and fungal infections.
Biotin deficiency is most likely to arise in pregnant and breastfeeding women, those with chronic health conditions and individuals with alcoholism, as the ability to absorb minerals, vitamins and nutrients is affected.
A doctor or qualified professional will be able to identify if you have a biotin deficiency and rule out any other concerns.
How long does it take to see the results of biotin?
It can take several months for the benefits of biotin to become noticeable. For best results, you need to be consistent with your intake. You can do this by eating a variety of biotin-rich foods and taking supplements on a daily basis.
When it comes to the appearance of hair and nails, research shows it can take as little as 90 days to see an increase in health and shine.
How often should you take biotin vitamin supplements?
How often you take biotin vitamins depends on your age, gender and overall health. Whilst there isn't a recommended amount, guidelines suggest that anyone aged 10 or older should get between 30 and 100mcg of biotin per day. Women who are pregnant or breastfeeding may need higher levels of biotin.
As a rule of thumb, biotin supplements can be taken daily, but we recommend talking with your doctor to discover the daily amount that suits you.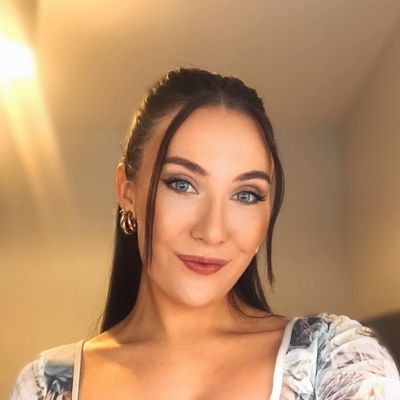 Written by Carly Cochrane, Beauty Editor