Ultimate Guide to Makeup Brush Cleaners
By Carly Cochrane, Beauty Editor
With our makeup brush cleaners guide, you can find out everything you need to know before buying or using the product including how do you clean makeup brushes and how often should you wash your makeup brushes. If you're ready to buy or want to see our selection, visit our makeup brush cleaners page.
Makeup Brush Cleaners FAQs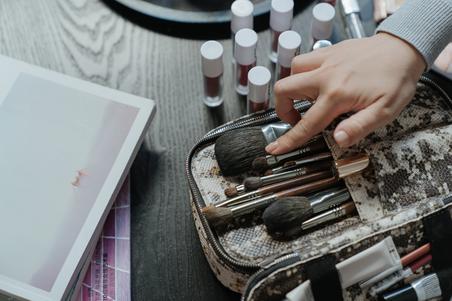 How do you clean makeup brushes?
To clean makeup brushes, mix together a makeup brush cleaner solution and warm water. Take your makeup brush and swirl the bristles in the mixture. Gently massage the bristles to remove old, dry makeup. Rinse well and squeeze out any excess water. For more information, check out our full guide on How to Clean Makeup Brushes.
How often should you wash your makeup brushes?
Dermatologists suggest cleaning foundation and concealer brushes at least every 7-10 days, as they are often used the most and have more product build-up. Any brushes that you use around the eye area, such as eyeshadow brushes, should be cleaned at least twice a month to prevent bacteria, dirt and dust build-up. Other brushes that are used less often, such as blusher or bronzer brushes, should be cleaned once a month.
Failing to frequently wash your makeup brushes allows the bristles to become clogged with bacteria, oils, dirt and dust. Not only is this unhygienic and can cause skin to breakout, it also makes blending and applying makeup all the more difficult.
How can I make a DIY makeup brush cleaner at home?
There are two common ways to make DIY makeup brush cleaner at home. Combining an equal amount of olive oil and dish soap has proven to break down old makeup residue and clean makeup brushes efficiently.
Baby shampoo can also be used to clean makeup brushes as its delicate formula is made to cleanse even the most sensitive skin, meaning it'll wash makeup brushes without damaging the bristles.
Whilst these are great hacks to creating your own DIY makeup brush cleaner, we recommend using professional brush cleaning solutions that have been specially formulated with the correct ingredients.
How do you dry makeup brushes?
You can air dry brushes by laying them flat on a towel with the bristles hanging over the edge of the surface. Alternatively, there are accessories such as makeup brush drying racks that allow you to hang brushes upside down to dry. It normally takes around three to four hours for makeup brushes to completely dry once washed.
You should never dry makeup brushes with a hairdryer as it can cause damage to the brush hairs and melt the glue that holds the bristles and handle together.
What is the best makeup brush cleaner?
There are many great makeup brush cleaners that efficiently and effectively remove dirt and old makeup from bristles without causing damage. If you're looking for some of the best makeup brush cleaners, check out solutions and products from the likes of Stylpro, Sigma Beauty and Real Techniques.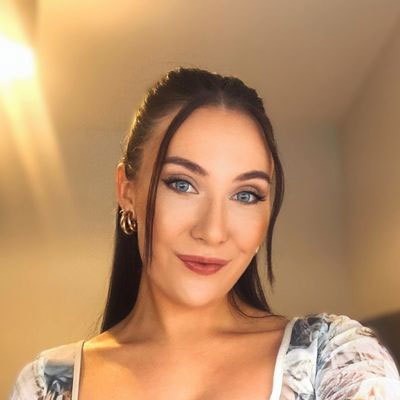 Carly is a beauty editor at Cosmetify and has been a part of our family for three years. She has over five years of experience in health, beauty and wellness writing.