Guide to Makeup Primer
By Rebecca Jenkinson, Beauty Writer
With our primers guide, you can find out everything you need to know before buying or using the product including what is primer and how do you apply primer. If you're ready to buy or want to see our selection, visit our makeup primer page.
Makeup Primer FAQs
What is primer?
Primer is a must in any makeup routine – it helps prep the skin before you apply your base makeup. It can be either a cream, serum or lotion formula, which ensures your foundation, concealers and powders last longer and resist the classic midday meltdown. Eye primers do exactly the same thing, but for your eyelids before eyeshadow application.
Primers come in all shapes and sizes, with some blurring enlarged pores and others tackling oily skin. No matter your worry, there's a primer to suit your specific skin type and makeup concern. Find the best makeup primers with our handy filters and guides, here at Cosmetify.
How do you apply primer?
It's super easy to apply face primer. Simply dispense a small amount of the product onto the back of your hand. Then using your fingertips gently massage the primer onto your face. Concentrate on the areas you think need some extra attention, like the T-zone and the chin which often get oily throughout the day.
Depending on the formula, some primers can be more serum-like or have the consistency of a thicker foundation. If that's the case, you can also use a foundation brush or a makeup sponge to apply your face primer.
Do you need to apply primer before using other makeup?
To ensure your makeup lasts longer use your primer before any base application. Allow it to dry down for a few minutes and then follow with foundation, concealer and any powder products. Primer should be the next step in your routine after moisturiser and SPF. Or, you can combine two steps in one with 10 of the Best Primers with SPF You Need this Summer.
A top tip if you want your makeup to last even longer is to mix a few pumps of your favourite primer with your foundation. This helps your base stay put all day long and keeps you selfie-ready at special events. For days when you want a natural look, why not use primer alone? Tinted primers are the perfect way to achieve sheer, natural coverage.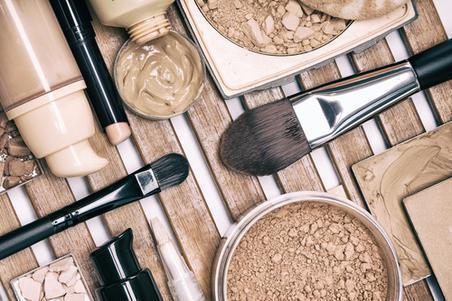 Is eye primer the same as face primer?
Not exactly. Face primers often contain specific ingredients to help battle your skin concerns, whether it's oiliness, dullness or signs of ageing. Eye primers, on the other hand, are usually more gentle solutions on the delicate skin on your eyelid. Where face primers may have a smooth or satin finish, eye primers often have a slightly tacky effect to help your eye makeup stay in place.
Eye primer helps your eyeshadows and eyeliners stay fierce all day long, preventing smudges, creases and touch ups. This might not be a necessary step in your everyday routine, but they are great for beauty lovers with oiler eyelids or in hot weather conditions when you want to rock a smoky eye.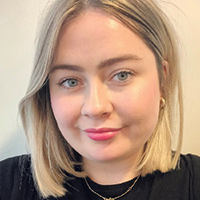 Rebecca is a content writer with over three years' experience and a keen interest in cosmetics. Cosmetify allows her to combine her blogging skills with her passion for beauty.