Guide to Hair and Body Mist
With our hair & body mists guide, you can find out everything you need to know before buying or using the product including can you use hair mist as a perfume and how do you apply hair mist. If you're ready to buy or want to see our selection, visit our hair and body mist page.
Hair and Body Mist FAQs
Can you use hair mist as a perfume?
While they work great on your hair, hair mists aren't necessarily as strong as body perfumes, so wouldn't last as long your typical fragrance. Hair mists vary, with some using enticing aromas while others concentrate on hair health. They are gentle and less drying on your tresses than normal perfumes thanks to the lack of alcohol. Scented hair mists also freshen up lacklustre locks – perfect for those days you want to skip the whole hair wash routine.
Some mists are also designed specially to boost the health and shine of your hair, fighting flyaways and frizz. To find the best hair mist for your locks, take a look at the hundreds here at Cosmetify with a wide range of brands and retailers to choose from.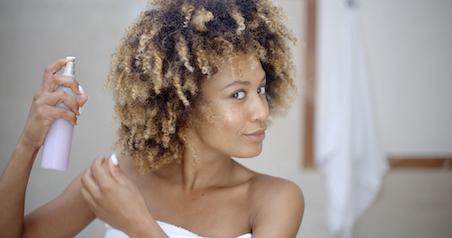 How do you apply hair mist?
Hair mists are super easy and quick to use. Simply lift your hair up at the roots and spritz the onto your head. Repeat this process as much as needed throughout your locks. Then run your fingers or a soft bristle hair brush down the lengths to distribute the scent. Use hair mists on day one hair or even day two and three if needed.
Find your favourite scents with our handy drop-down filters. Refine by fragrance note, hair benefit and brand to uncover all the best hair mists in the biz. Top brands include Sachajuan, DIOR, Ouai and Yvse Saint Laurent. Find these and more all at incredible prices.
What is body mist?
Body mists are halfway between a deodorant and a normal cologne or fragrance. They have beautiful scents which you can spritz across the whole body to keep yourself feeling fresh and clean. They are lightweight and feel comfortable on the skin, but do have a less concentrated scent. This means body mists are also more affordable as they don't last as long. However, they are great for beauty lovers who don't want a strong or overpowering aroma on their skin.
Discover fruity, fresh, sweet and spicy body mists depending on you tastes. Simply use our categories and filters to refine your search and find a budget-friendly option for you.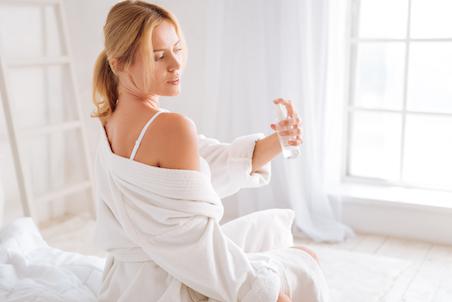 How do you use body mist?
Apply body mists directly on the skin and spritz onto your pulse points. Use them after a shower as the perfect pick me up. This helps you add a light fragrance without an overpowering finish. You can also mist your clothes for a gentle scent that lingers throughout the day. As they are a more affordable option, body mists also work as great holiday scent when you don't want to take your expensive colognes in your carry on.
Some of the best body mists come from leading brands like Rituals, Tom Ford, Hawaiian Tropic and Neom. Find the best retailers and best prices, here at Cosmetify.