Bath Salts Guide
By Carly Cochrane, Beauty Editor
With our bath salts guide, you can find out everything you need to know before buying or using the product including what are bath salts and what do bath salts do. If you're ready to buy or want to see our selection, visit our bath salts page.
Bath Salts FAQs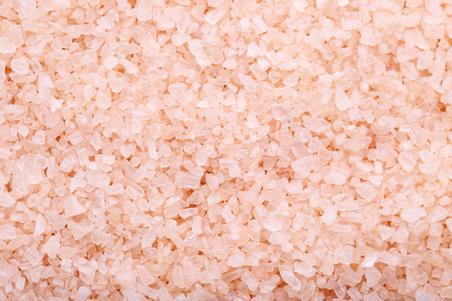 What are bath salts?
Bath salts are a great product when it comes to infusing your bath water with extra benefits. By definition, bath salts are crushed up minerals that can be added to water and used when bathing.
When shopping for bath salts, you may find that some have been specially formulated to mimic the benefits of natural mineral baths or hot springs, whilst others simply add a luxurious scent, colour and relaxing ambience to your tub!
Arriving in all shapes and sizes, they are the perfect addition to any bathing routine and even make a fabulous gift for loved ones.
What do bath salts do?
Other than lacing your bath water with delicate, spa-like scents, bath salts offer a tonne of benefits for your mind and body.
Pouring them into your bath while you soak can help you combat stress and fatigue, reduce inflammation, detoxify skin and soothe infections.
Himalayan salts are particular popular if you're looking to guarantee a good night's sleep, whilst magnesium salts are great for soothing aching joints and muscles.
Yet to find a remedy for skin irritations such as eczema and psoriasis? Give Dead Sea salts a go, as they encourage natural skin healing.
If that wasn't impressive enough, bath salts can also be used to balance your mood and breathing.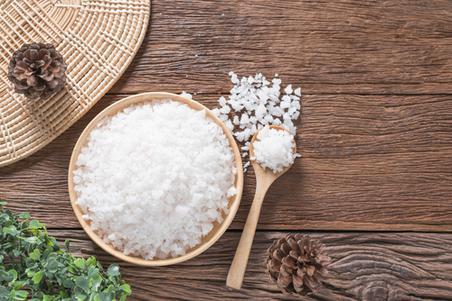 What is Epsom salt?
We know what you're thinking, but Epsom salt is nothing like the salt you sprinkle over your fish and chips.
In fact, it's one of the world's many naturally occurring mineral salts, and contains magnesium, sulphur and oxygen compounds. It received its name after being discovered in Epsom, a town in Surrey, England.
Epsom salt can be dissolved in hot bath water where it releases magnesium and sulphate, which is then absorbed by the skin. It can also be used topically or ingested as a magnesium supplement.
What are some Epsom salt bath benefits?
Epsom salt is renowned for its therapeutic benefits and is therefore often used to treat several conditions.
As it is high in magnesium, Epsom salt can be used to soothe body aches and pain. As the skin absorbs the mineral, it works to relieve tired muscles, tension and inflammation, especially around the shoulders, neck and back areas. Epsom salt is often suggested for those who need to regularly recover from sport or suffer with symptoms of arthritis.
As well as treating your body, Epsom salt can work well for your mind. Research claims that the bath salt can balance your mood and ease stress, anxiety and depression. The calming effects ultimately set you up for an uninterrupted night of sleep.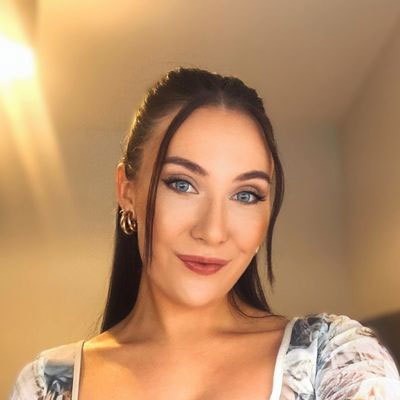 Carly is a beauty editor at Cosmetify and has been a part of our family for three years. She has over five years of experience in health, beauty and wellness writing.