Our Handy Guide to The Best Body Washes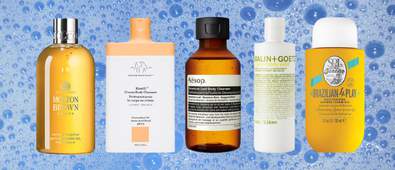 It's time to update your shower routine to create the ultimate pamper moment, whether it's a quick five-minutes in the morning or a long, hot soak in the evening.
However, finding the perfect shower gel or body wash can be a tricky task, especially when the market is so saturated with so many different brands.
But that's where we come in! Just for our Cosmeti-babes we've put together our cosmetic knowledge to answer some frequently asked body wash questions and run through the top ten best body washes from some of our favourite brands.
Are shower gel and body wash the same thing?
Shower gel and body wash are very similar as both can be used while bathing to clean your body. Whether you're in the bath or the shower you can use these varying products to cleanse and hydrate the skin.
However, there are some slight differences between the two. As the name suggests, shower gel has a thinner gel consistency, while body wash tends to have a thicker texture. Shower gel often has a water base – perfect for hotter months as it often leaves a refreshing feeling.
Body wash on the other hand has a creamier consistency and is a perfect choice for people who suffer with dryness or skin irritations.
How do I use shower gel?
Find your favourite formula and hop in the shower. Squeeze or pump the product into your hands, some products will require more or less (see individual instructions).
Then create a nice, soapy lather in your hands and massage across your entire body. To improve your circulation, massage the shower gel with a loofa or sponge. If your chosen shower gel has exfoliating properties this will help encourage cell renewal and keep your skin feeling soft and oh-so supple.
Then under the shower wash away the gel and pat dry. You'll be left feeling cleansed, moisturised and ready to start (or end) your day.
Can I use shower gel as shampoo?
This all depends on the specific product. Some shower gels and body wash products have been specially designed to be suitable for both your body and hair, such as classic 2-in-1 formulas from Kiehls, Aveeno and Rituals.
However, it is important to check the ingredient list as some shower gel formulas may dry out your luscious locks.
To get the most out of your shower routine, we recommend sticking to regular shampoos for your hair. Shampoo targets more specific hair concerns, while shower gel helps hydrate and nourish your skin. For example, some shampoos help protect your hair colour, while others help enhance your curls.
Is shower gel good to use on my face?
The skin on your face is a lot more sensitive than the skin on your body. That's why it's important to use specific face cleansers so as not to irritate or disrupt your skin.
Using a harsh shower gel or a soapy body wash may have detrimental effects on your complexion. Often formulas used in the shower create a suddy, soapy consistency, which can disturb the natural balance, PH and oils on your skin. This can cause excess dryness and isn't suitable for extra sensitive complexions.
Stick to face cleansers, which can help tackle specific concerns, such as oiliness, acne or anti-ageing. Some of our favourite brands include REN, Clinique, Sunday Riley and Liz Earle.
What ingredients should I look out for in body wash?
If you have extra sensitive skin, it's always good to check the ingredient list.
Parabens, phthalates, SLS and even fragrances can all have an impact on your skin and could potentially lead to irritations. Alcohol can also dry out your body and strip your skin of its natural oils.
However, what works for one skin type may not work for another. It's about trial and error with skin care and body care products. Find what works for you by testing your favourite brands and products.
At Cosmetify, we have innovative search filters and you can easily order products based on ingredient preference. Find paraben-free, vegan friendly and sulphate free solutions all in one handy collection.
The best body washes
So, what are the best body washes in the biz? Luckily for you we've collated our favourites to help you get the best squeaky-clean feeling.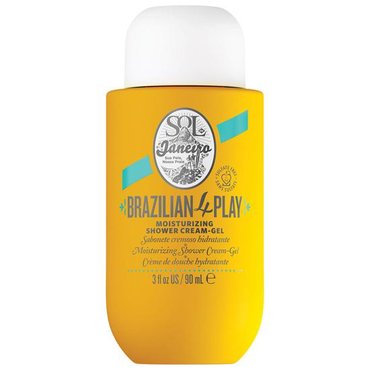 This creamy gel formula is the perfect treat for shower time. It contains a mixture of antioxidant rich açaí, as well as nourishing coconut oil and cupuaçu butter. This feels luxurious massaged into the skin and leaves you feeling soft and oh-so-smooth. Plus, it contains an intoxicating caramel and pistachio scent that we can't get enough of.
Go To Store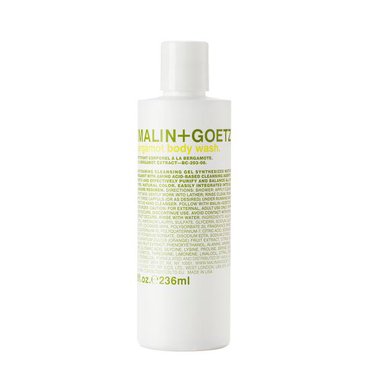 Update your bathroom cabinet with this must-have 2-in-1 wash. It expertly helps wash away impurities, excess oil and dirt for a hydrated and purified finish. It contains a moisturising mixture of patented amino technology with glycerine, which doesn't dry out or strip the skin.
Go To Store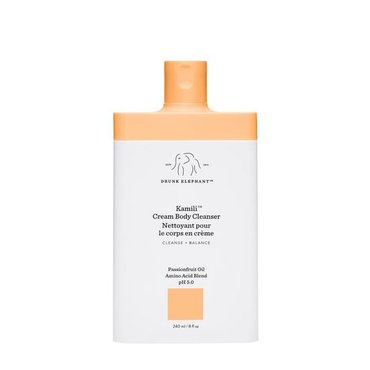 Not only is this shower gel packaging aesthetically pleasing to the eye, but it also has a killer formula that helps nourish your whole body. Simply smooth across the skin for a hydrated, super clean result. The ultra-mild solution is even suitable for sensitive skin types.
Go To Store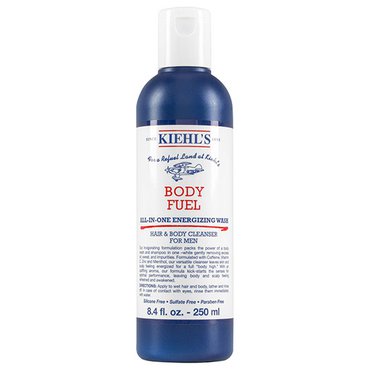 This all-in-one solution is ideal for busy men always on-the-go. It easily removes impurities from your hair and skin for the ultimate clean feeling. Enriched with caffeine, vitamin C, zinc and menthol, this body wash for men is the morning pick-me-up we all need in our lives.
Go To Store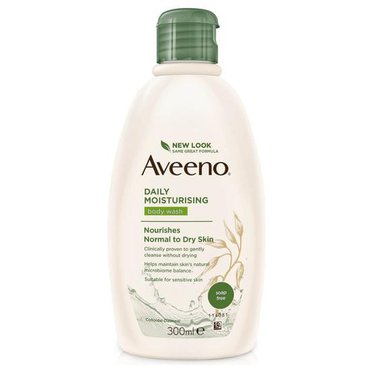 Struggle with dry, sensitive skin? Aveeno is the brand for you. This sensitive body wash is soap-free and based around soothing finely milled oatmeal. The formula cleanses the skin, while also restoring the natural protective outer layer. It helps keep you feeling soft and hydrated throughout the day.
Go To Store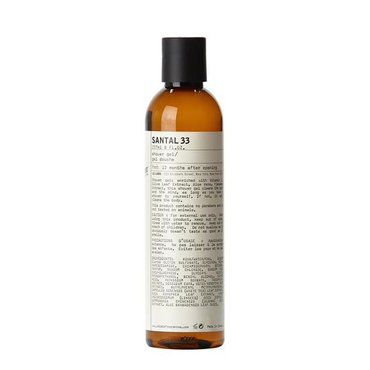 For something a little more on the boujee side, take a look at the Le Labo Santal 33 Shower Gel. This indulgent wash offers a delightful aroma which sets the tone for the day ahead. And with a blend of vitamin E, aloe vera and olive leaf extract, you know this gel with help soothe the body.
Go To Store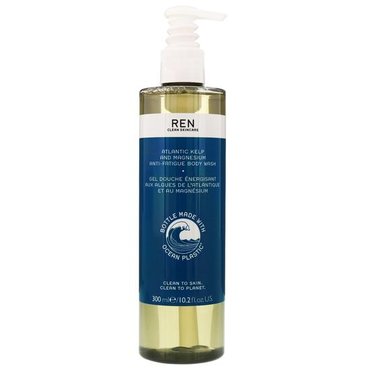 This is an award-winning offering from REN. It has a nourishing mixture of mineral-rich kelp, plankton extract and magnesium, which helps smooth and cleanse the skin. Free from sulphates and parabens, it's a skin-friendly formula with a mood-boosting scent.
Go To Store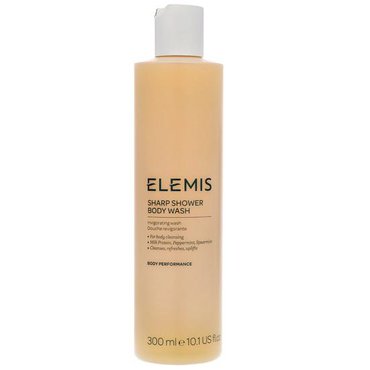 Make you shower a luxurious self-care moment with the ELEMIS Sharp Shower Body Wash. Formulated with plant extracts, as well as spearmint and peppermint essential oils, this gel uplifts and stimulates the senses. It's a great choice for fresh, soft, clean skin all day long.
Go To Store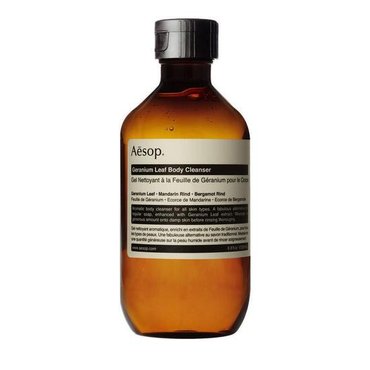 Aesop know a thing or two about beautiful body care products. We love their apothecary style packaging and their refreshing formulations, which help wash away daily dirt and grime. This particular formula contains germanium leaf, mandarin oils and bergamot rind oil to help nourish the body from head to toe.
Go To Store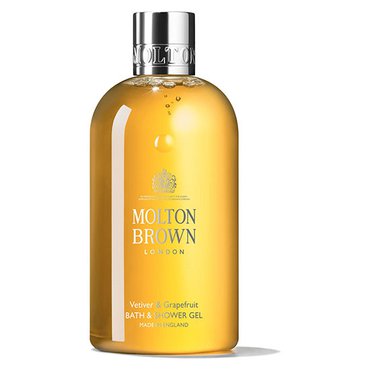 This zingy shower gel from the luxe Molton Brown collection makes a great gift for yourself, or a body care obsessed loved one. Bursting with a citrus and earthy aroma, this formula is the perfect morning kick for any shower routine.
Go To Store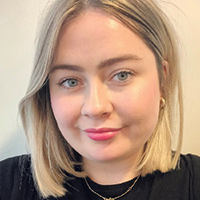 Rebecca is a content writer with over three years' experience and a keen interest in cosmetics. Cosmetify allows her to combine her blogging skills with her passion for beauty.