Laser hair removal at home
The Laser Hair Removal Machines Worth Investing In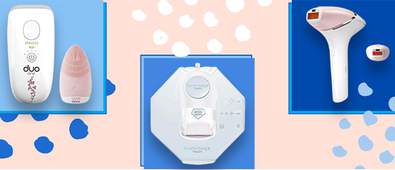 You've spent more than a pretty penny or two on unsuccessful razors and lady shavers, you've dealt with ingrown hair after ingrown hair, and now, you're desperately searching for a hair removal remedy that actually works.
If, like us, you're fed up with that prickly hair regrowth after spending a fair amount of money on a cream that promised 'hair-free results for up to 10 days!!!' then you've reached the right place.
It's time to familiarise yourself with at-home laser hair removal. Ideal for those that want permanent results, this hair removal process works by using a powerful beam of light that effectively destroys the root of the hair follicle, which in turn stops hair regrowth. Yep, that means no more suffering from spikey hair regrowth. Woohoo!
Salons and spas have been offering this service for quite some time, but also at quite some price. Charging anywhere from £300 upwards (depending on the area) for just a few sessions, going professional isn't always an option that all of us can afford – cue the rise of at-home laser hair removal.
Carrying out laser hair removal at home may seem like a daunting prospect to even the most confident of us, but rest assured, it's not as scary as these high-tech gadgets may make it seem. With that said, the sheer mass of laser hair removal machines that are currently on the market is overwhelming, which is why we've made it a whole lot easier for you by rounding up the best at home laser hair removal systems.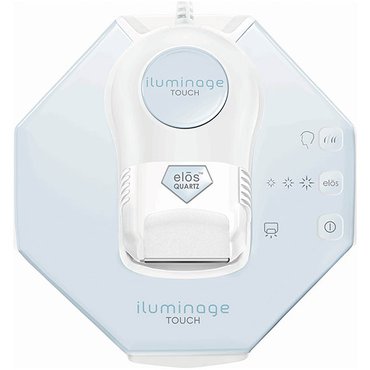 When a laser hair removal system is actively praised by dermatologists worldwide, you know you're onto something worthwhile.
Fairly priced for what it's capable of, the Iluminage TOUCH Permanent Hair Remover works its magic on all skin tones, revealing a permanently hair-free finish. The clinically proven, FDA-approved at-home system uses a patented Dual-Wave technology that utilises the intensity of IPL (Intense Pulsed Light) and RF (radio frequency). The result? A painless, silky-smooth finish that keeps you summer-ready, all year long.
We love that this intelligent system can treat our bodies within as little as 30 minutes, making it the perfect at-home treatment to indulge in.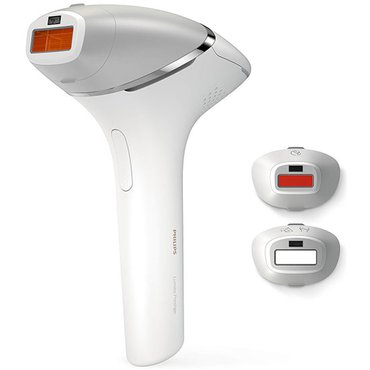 Of course we were going to fall in love with this device's sleek exterior and picture-worthy colour scheme, but this little system offers a whole lot more than just that. Developed alongside dermatologists, the Philips BRI953/00 Lumea Prestige IPL Hair Removal Device uses pulses of light to target the hair root to gradually decrease hair regrowth.
Its powerful and innovative design allows for successful results that work on even the thickest and darkest of body hair and can even be used on more sensitive areas such as the face. With clear instructions and a sleek, easy-to-use design, this device is dubbed a must-have for beginners looking to banish unwanted body hair.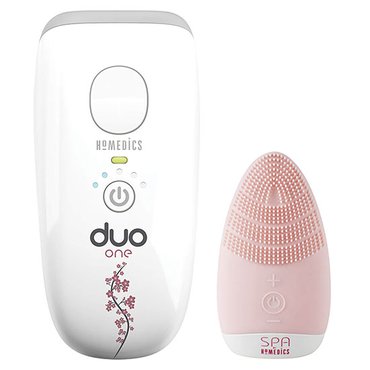 Arriving with two state-of-the-art devices, the Homedics Duo One IPL Permanent Hair Reduction uses its dual action package to deliver enviable, smooth results.
The handheld hair-removal device gets to work similarly to the others, using IPL (Intense Pulse Light) and Advanced Fluorescence Technology to remove all the different types of hair that can grow on the body and face. IPL utilises single-shot treatments to target the bikini line and underarms, while the Advanced Fluorescence Technology glides over the skin to blitz away larger areas.
Included in the duo is a separate device that works on the complexion to deep cleanse and gently massage the skin. Yep, that's right – you're getting a real two-in-one bargain with this beauty purchase!
The Silicone Facial Cleanser brightens and cleanses the visage and stimulates blood flow to ensure a flawless finish. Head-to-toe beauty just became a whole lot easier.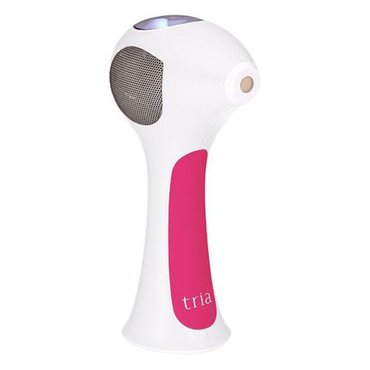 The Tria Beauty Hair Removal Laser 4X is another laser hair removal machine that is adored for its sleek and compact exterior. Packing a serious punch when it comes to tackling body hair, this lightweight and ergonomic design specifically tackles smaller areas including the underarms and bikini.
Ideal for those looking for a more targeted treatment, the at-home system uses FDA-approved laser technology to ensure you're getting the safest and most effective results. However, it is important to note that this device only works on brown or black body hair. Additionally, Tria Laser Precision is not safe for darker skin tones.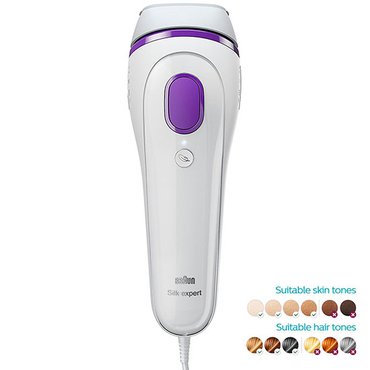 Finally, lets introduce the Braun IPL Silk Expert! This uses smart IPL technology with the innovative SensoAdapt™ skin sensor, which adapts to suit your skin tone. Use it to treat different areas of the body to ensure a flawless finish. Its speedy design allows for a faster treatment time, meaning you can treat legs, underarms and bikini line in under 30 minutes for quick 'n' easy results.
Looking for other ways to get flawlessly smooth skin? Check out our guide on How To Prevent Ingrown Hairs for all of the beauty industry's best tips and tricks.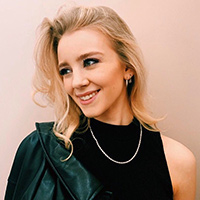 With five years' experience under her belt, Ellie has worked alongside a range of highly regarded makeup artists, giving her a real insight into what consumers should be spending their money on.